MUSEUM EXHIBIT: The Great Designers, Part One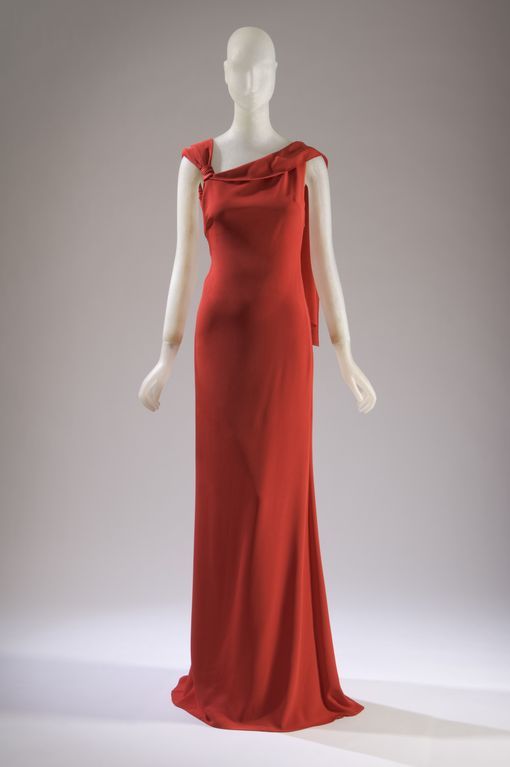 THE CURRENT MUSEUM AT FIT EXHIBIT IS A MUST SEE
The exhibit currently running at The Museum at FIT (Fashion Institute of Technology) introduces viewers to some of the most extraordinary fashion creators of the modern era. Chanel and Dior pieces are represented, as are a number of exceptional, historically and artistically significant objects that are seldom on view, from such designers as Mariano Fortuny, Miuccia Prada, Thierry Mugler, Gianni Versace, and the list goes on.
THE MUSEUM'S PERMANENT COLLECTIONS INCLUDE ALL THE GREATS
The museum's permanent collection encompasses more than 50,000 garments and accessories, dating from the eighteenth century to the present. Virtually every important designer from the modern era is represented in the collection—from Adrian, Balenciaga, Chanel, and Dior, all the way through the alphabet to Westwood, Yamamoto, and Zoran.
EXHIBITS PART ONE AND PART TWO CELEBRATE THE MUSEUMS EXTENSIVE COLLECTION
To celebrate the museum's collecting achievements, two consecutive exhibitions in The Fashion and Textile History Gallery have been organized. The Great Designers, Part One is on view until May 8, 2012, and The Great Designers, Part Two will run from May through November 2012. Each exhibition will highlight 50 fashion masterpieces created by a range of great designers—from A to Z. In addition to historical fashion greats, the exhibit will also feature cutting-edge 21st century fashions from such designers as Rick Owens, Gareth Pugh, and Boudicca.
A BOOK ABOUT THESE GREAT DESIGNERS IS COMING
A book will complement the exhibits—The Great Designers: Fashion's Hall of Fame from A to Z—and will be published early in 2012. It will feature approximately 500 fashions by 100 of the most important 20th- and 21st-century designers who have significant work in the museum's permanent collection. It will also include short biographies of the 100 designers.
VISIT IN PERSON, OR VISIT ONLINE
If you're planning a trip to New York City, you will certainly want to visit one or both of these exhibits. They are free and open to the public. If you can't make it to the city, be sure to visit the FIT website about the exhibits to read a bit more.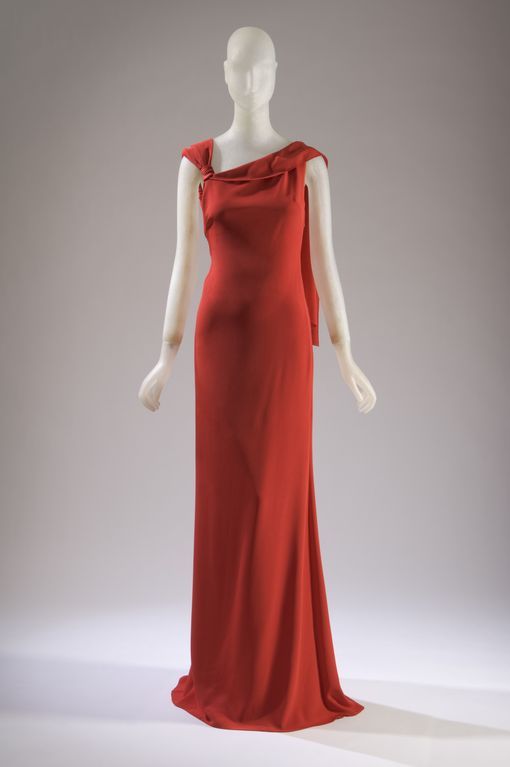 Valentino, evening dress, red silk, spring 2008, Italy, gift of Valentino.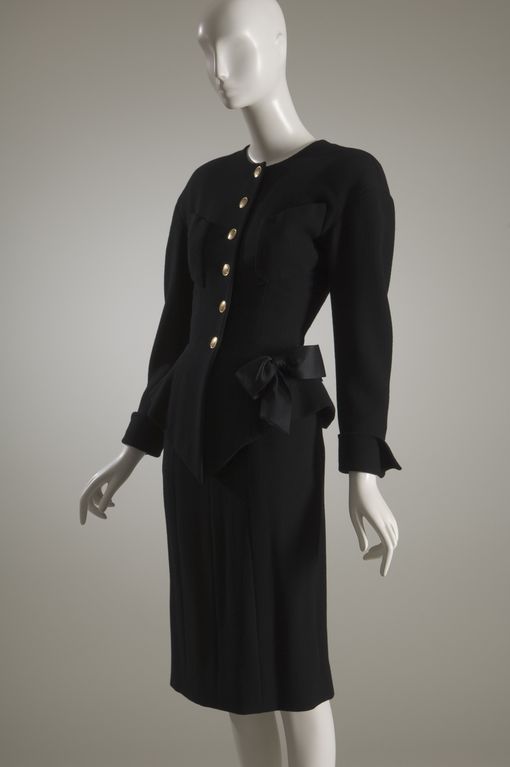 Chanel (Karl Lagerfeld), evening suit, black wool, 1986, France, gift from the Estate of Tina Chow.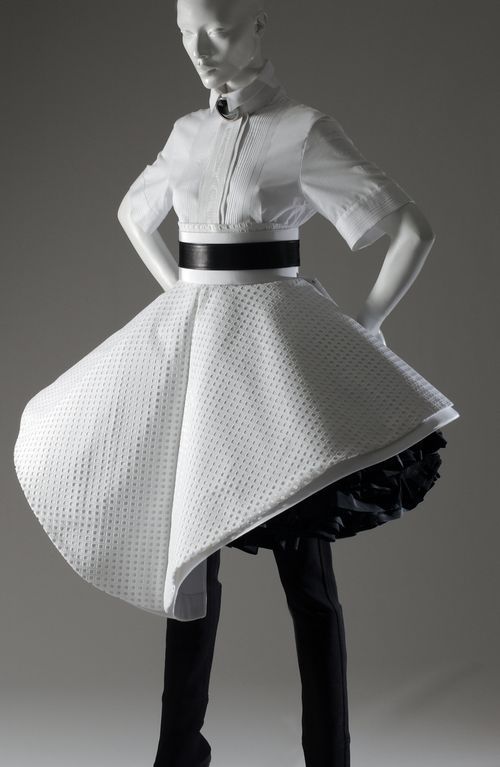 Boudicca (Zowie Broach and Brian Kirkby), ensemble, white cotton, black polyester net, black rayon stretch knit, black leather, fall 2006, England, museum purchase.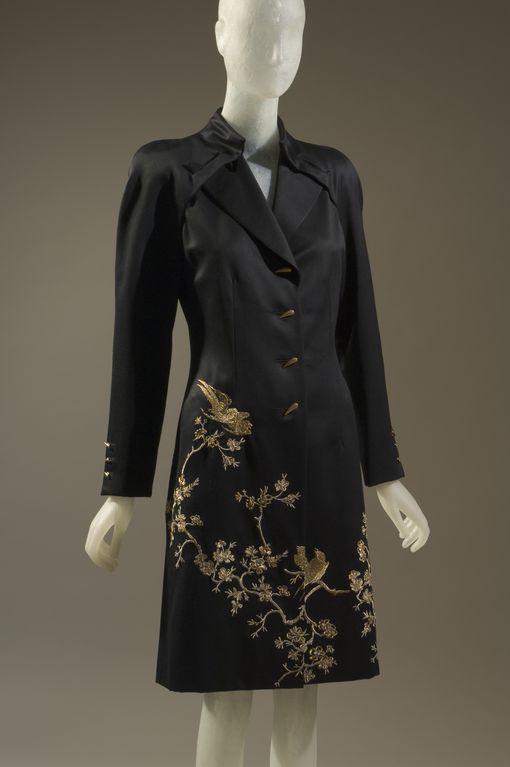 Givenchy (Alexander McQueen), coatdress, black wool, satin, metallic embroidery, fall 1997, France, gift of Mrs. Martin D. Gruss.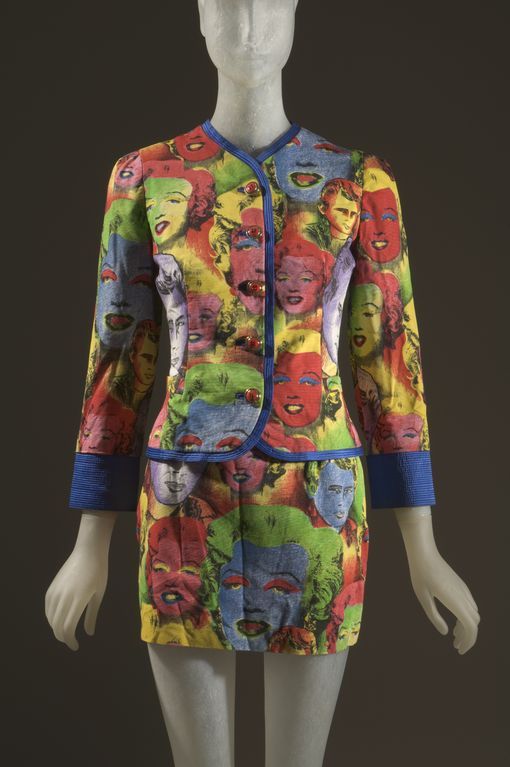 Gianni Versace, suit, multicolor cotton and silk, rhinestone buttons, 1991, Italy, museum purchase.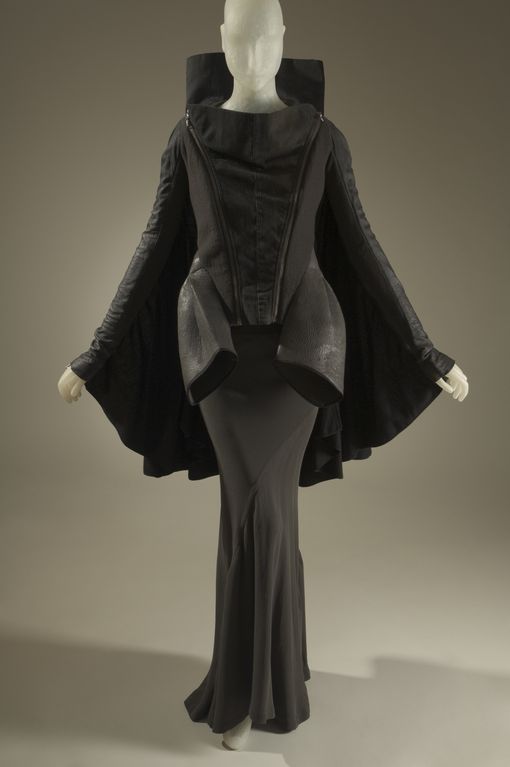 Rick Owens, bat wing jacket and skirt, black denim, wool felt, distressed leather, grey silk crepe, fall 2008, France, gift of Rick Owens.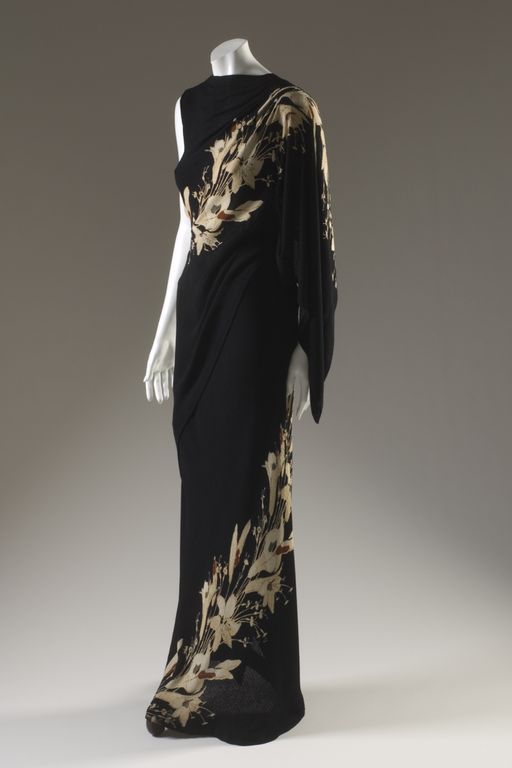 Elsa Schiaparelli, dress, printed black rayon, fall 1935, France, gift of Yeffe Kimball Slatin.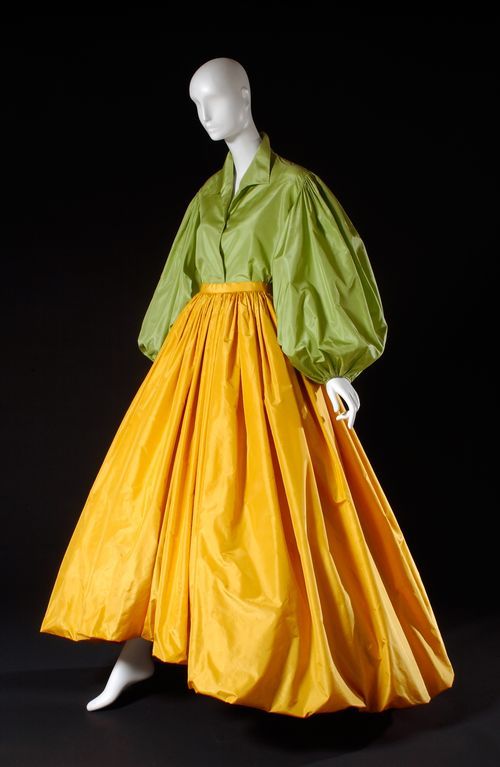 Oscar de la Renta, evening blouse and skirt, light green taffeta, gold silk taffeta, circa 1978, USA; gift of Penelope Tree.