Discover Fashion's Impact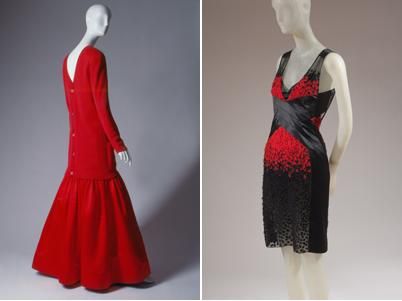 If you love the fashions of the past half century, then a new exhibit organized by the Museum at the Fashion Institute of Technology (FIT) may be right up your alley.
"Impact: Fifty Years of the CFDA" opens February 10 at the Museum at FIT. The exhibition celebrates the Council of Fashion Designers of America (CFDA) and those of its members who have had the greatest impact on fashion.
One hundred garments and accessories designed by CFDA designers over the past 50 years will be displayed, along with visuals of the nearly 600 designers who have been CFDA members during that period. Each of the designers featured in the exhibition (if still living) has selected one object or ensemble that best represents his or her impact on the fashion world. Exhibition curators selected works by deceased CFDA designers. Featured designers include Geoffrey Beene, Bill Blass, Halston, Norman Norell, Pauline Trigere, Oscar de la Renta, James Galanos, Diane von Furstenburg, Isabel Toledo, Rodarte, Ralph Lauren, Calvin Klein, Donna Karan, Tom Ford, Bob Mackie, and many others.
The exhibition also marks the CFDA's 50th anniversary in 2012. It runs through April 20, 2012. If you can't visit the Museum at FIT in New York City, check the museum's website for details on the exhibition's featured garments and accessories. www.fitnyc.edu/museum.
Do you love contemporary fashion? Which fashion era from the past 50 years do you prefer? Which fashion designer from the past 50 years to the present most inspires you?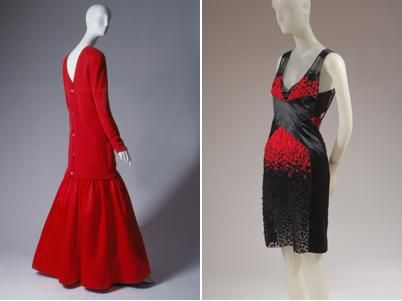 (Left) Bill Blass, red cashmere cardigan and red silk satin long skirt, 1984, USA.
(Right) Narciso Rodriguez, embroidered silk dress worn by Michelle Obama on election night 2008, Spring 2009, USA.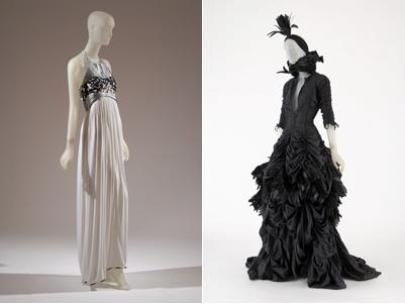 (Left) Geoffrey Beene, rayon and silk gown with metallic trim, Spring 1990, USA.
(Right) Normal Kamali, black parachute cloth and feather jacket, skirt, and turban, circa 2011, USA.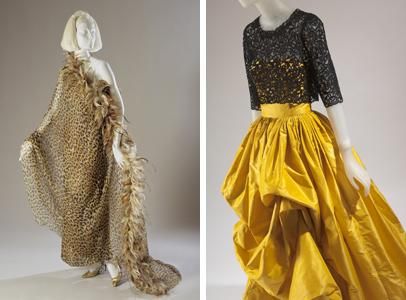 (Left) Galanos, evening dress in leopard print silk chiffon and feather-trimmed stole, c. 1967, USA.
(right) Oscar de la Renta, silk taffeta gown with black Guipure lace bodice, Spring 2012, USA.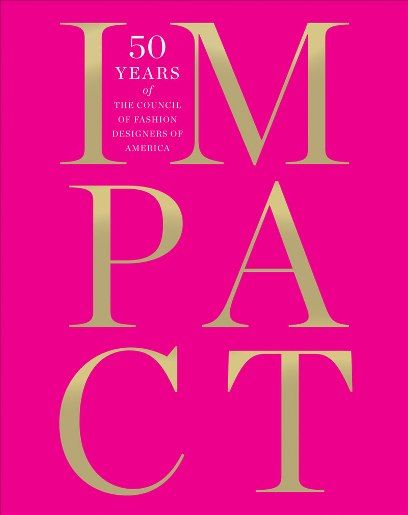 The CFDA is producing a companion book to the exhibition, titled "Impact", containing more than 500 photographs and documenting the evolution of the CFDA from its birth in 1962.