How to Make a Lovely Pleated-Ribbon Trim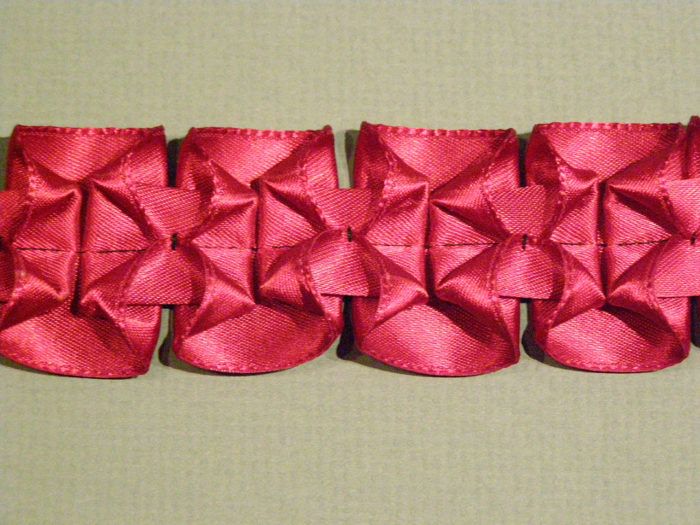 When I recently came across this white ribbon trim, I wanted to figure out how they made it. My last post on ribbon trim was so well received, I thought I would share the results with you.
For the unit of measure, I'm using ribbon width. I got this idea from Candice Kling, who has written quite a bit on ribbon techniques–she uses this as her unit of measure, so everything she demonstrates can scale up or down easily.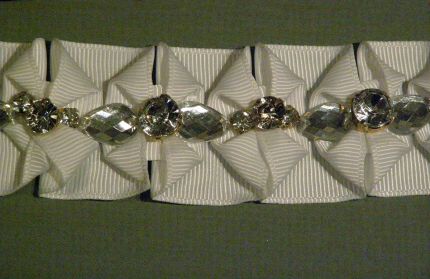 I will also alternate between a paper model, and ribbon, in this post. I find it's a better way to illustrate how this works.
Marking the ribbon:
I use disappearing chalk on the ribbon, and mark lines perpendicular to the selvedges. These lines alternate–1/3 ribbon width, then 2/3 ribbon width, and so forth.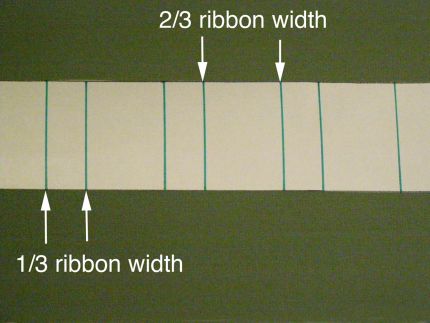 For example, if you used a 3″ wide ribbon, then the 1/3 width would be 1″, and the 2/3 width would be 2″.

Next, you need to crease the ribbon. You'll press creases on every other unit of 2/3 ribbon width (black lines in the photo).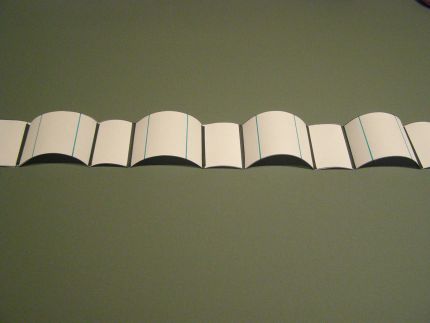 This is what the creasing will look like in profile in paper. Note the folds all occur in the same direction (a valley fold).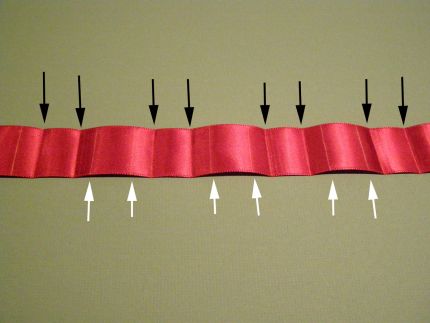 This is what the ribbon looks like, when creased. The black arrows correspond to the black lines on the paper model, the white arrows pointing out the chalk lines correspond to the blue lines on the paper model.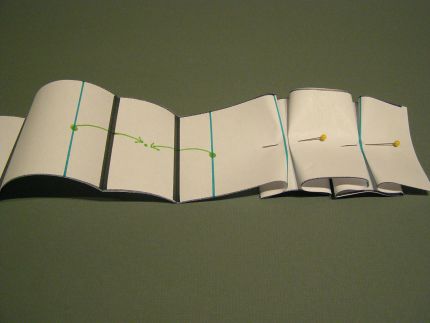 Next, mountain fold the uncreased blue lines towards the center of the unit, as shown on the paper model. Pin in place.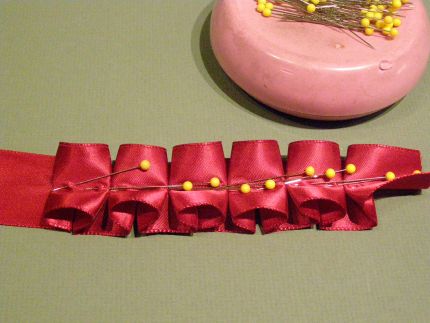 This is what the work looks like in the ribbon.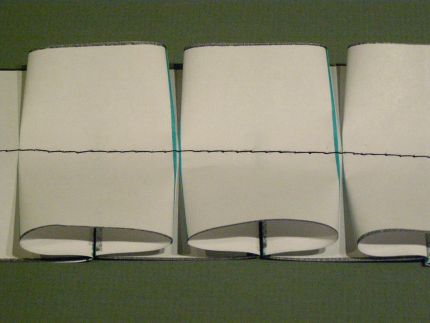 Now, machine sew down the middle of the ribbon, securing the pleats. First, the paper model.
Start your 14-day FREE trial to access this story.
Start your FREE trial today and get instant access to this article plus access to all Threads Insider content.
Start Your Free Trial
Already an Insider? Log in