Study Apparel Business at Portland Sewing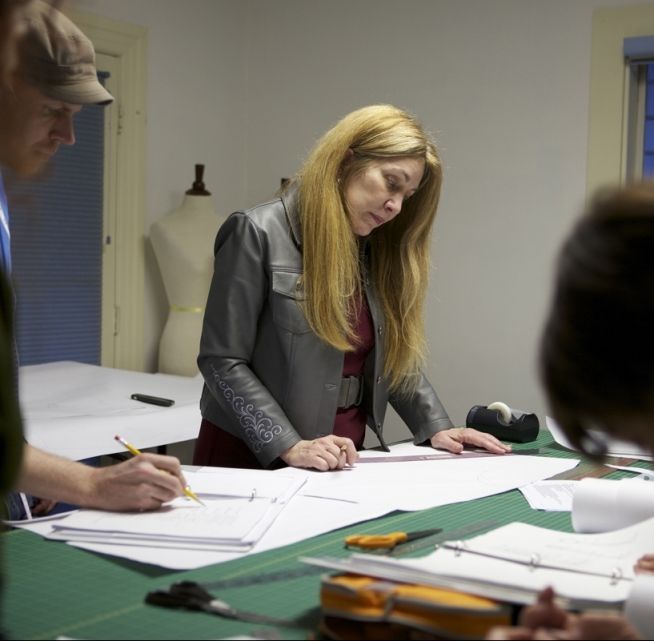 Portland Sewing in Portland, Oregon, has been teaching sewing, the apparel industry way, since 2002. It offers beginning and advanced sewing classes, as well as patternmaking, draping, design, and specialty classes for hobbyist sewers, as well as professionals working in the apparel industry.
It also offers business-oriented classes through its Apparel Business Company (ABC), which has three certificate programs, each aimed at a different group of professional aspirants: Apparel Designer is for individuals who want to become fashion designers; Apparel Entrepreneur teaches designers how to launch and manage their own businesses; and Computer Essentials teaches the computer patternmaking and design skills apparel companies need.
"One thing all these student groups have in common is that they already have a degree in life experiences. They're not interested in going back to school for another degree; they just want the practical information," says Sharon Blair, Portland Sewing's owner and director. The Apparel Business Company's certificate programs were designed to fit their needs. 
Each certificate program's curriculum starts in fall every year, but students can begin classes at any time and complete the certificates on a rolling basis. They can take as many or as few courses at one time as fit their schedules. All classes are held at Portland Sewing's facility. Visit PortlandSewing.com for details on each of the programs.
Have you ever taken a class at Portland Sewing? Are you interested in learning about methods used in the apparel sewing industry?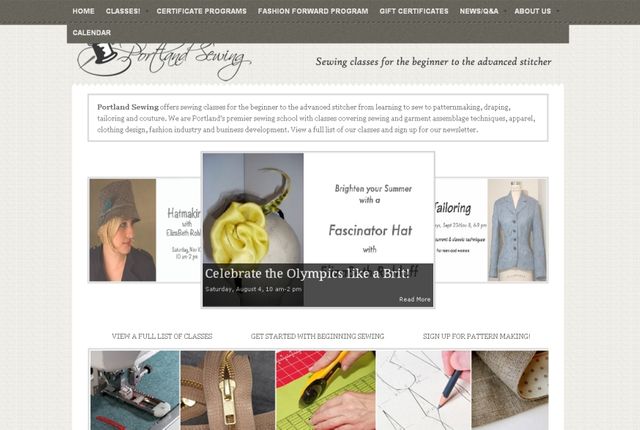 Visit PortlandSewing.com for a complete list of sewing classes and to learn more about the Apparel Business Company's certificate programs.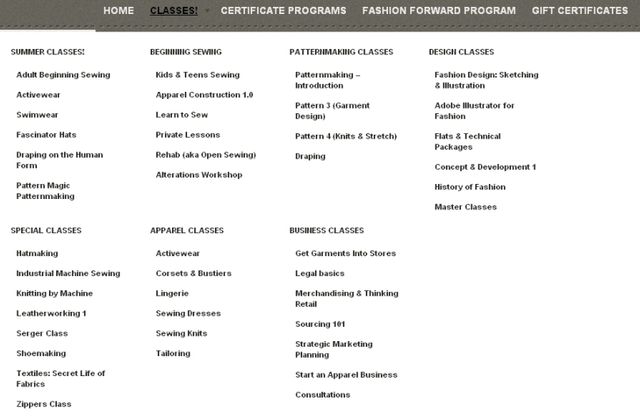 Classes at Portland Sewing focus on apparel sewing, design, and patternmaking, but also include special interests such as millinery and shoemaking.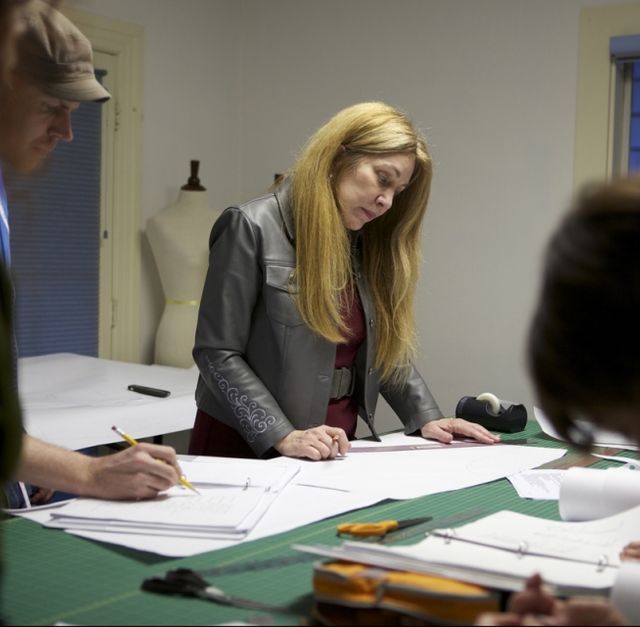 Students in one of the Apparel Business Company's certificate programs at Portland Sewing.