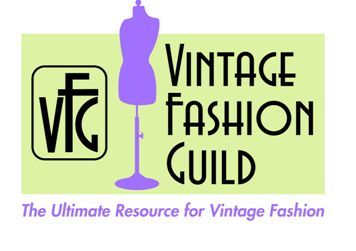 It can be difficult to identify fabrics that you've inherited, received as gifts, or picked up at the local thrift store or yard sale. Burn tests can work, but it's not always easy to interpret the results. The Vintage Fashion Guild recently launched an online guide to assist you in identifying fabrics by their fiber content, their appearance, and their use (helpful for collectors of vintage garments).
The Fabric Resource offers three starting points: Fabric Looks Like, Fabric by Fiber (and its helpful companion, Determining Fiber), and Fabric by Use. If you know the fabric's fiber content, you can search for fabrics similar to your mystery textile by content (wool, silk, cotton, linen, and closely related fibers). If you can't determine the fabric's fiber, start with the Fabric Looks Like section to peruse a variety of superficial characters to help narrow down your fabric identification. In this section you'll find descriptors such as "light to medium weight fabric", "fabric with a soft brushed feel", "pattern- or pucker-textured fabrics", and "fabrics with metallic yarn", to name just a few. And if you've got a vintage garment made from an unknown fabric, start with Fabric by Use and search for fabrics under the categories of top-weight, bottom-weight, heavy-weight, or trims and veils.
The Fabric Resource is an incredibly valuable compilation of information that I've found endlessly fascinating. There are so many obscure or once-popular but now-obsolete fabrics listed that every time I visit the pages I learn something new. The Vintage Fashion Guild also offers a Fur Resource, although it's not nearly so extensive and isn't aimed at naming unknown furs.
Even if you don't have a mystery fabric to identify, pop over to VintageFashionGuild.org and browse through the Fabric Resource.
Do you have fabrics in your stash of unknown fabrics and types? How do you identify mystery fabrics? Have you found burn tests to be reliable, or too difficult to interpret?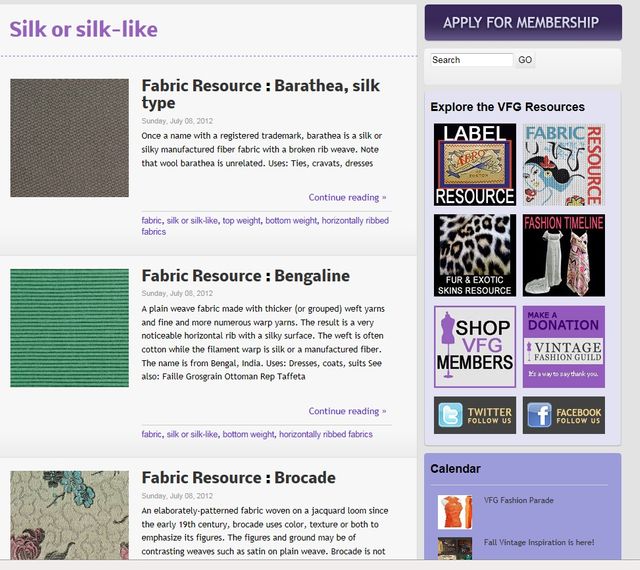 Browse by fabric type, such as silk and silk-like to find a fabric similar to your mystery textile.