Project Runway All Stars, Episode 7: "An Unconventional Nightmare Before Christmas"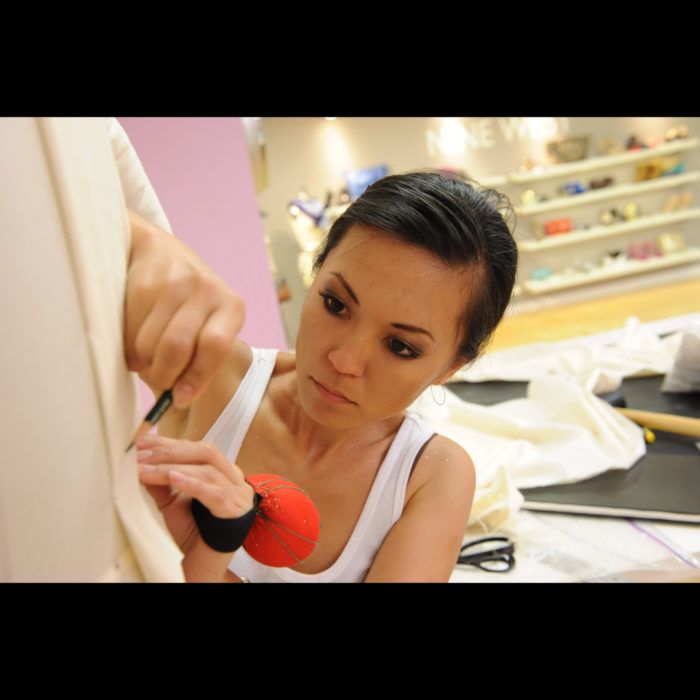 'Twas the night before the runway, and the All Stars were busy with glue, gobs and gobs of glue.
If you sent me to the mall and said I had to sew a garment from unconventional materials selected from just one store, a Christmas store would be my last choice. (Except maybe for that place that only sells men's shaving equipment.)
In Episode 7, "An Unconventional Nightmare Before Christmas," the seven remaining designers faced the inevitable unconventional challenge. Host Carolyn Murphy brought them to a Christmas decor store (complete with a Santa who did the 'minutes left' announcements). Each designer had to create an outfit made from Christmas decorations.
The guest judges were Kylie Minogue, the Australian pop singer known for her fashion sense and penchant for wearing hot pants, and La La Anthony, an actress and radio personality who lives in Brooklyn.
On to the judging of this unconventional challenge!
The winner
It was Uli Herzner's challenge to win. She has a wonderful way with the artistic placement of trims.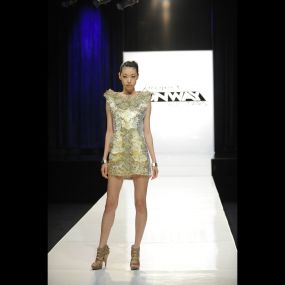 The loser
Casanova went home for a look that wasn't cohesive. The disparate sections (ruching, braided trim, glitter panel) created a garment that wasn't flattering. Casanova had difficulty with the challenge from the beginning, starting over three times and finally constructing his look from remnants cast off by the other designers.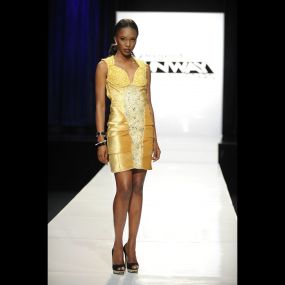 The rest of the designs
Anthony Ryan Auld's dress came a close second to Uli's design.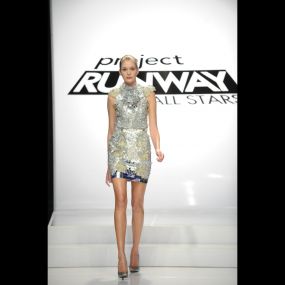 Laura Kathleen's dress received praise from the judges as well. Unfortunately, it made the model look fat.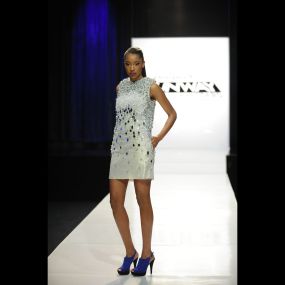 Joshua McKinley's design. Fun top, but the shorts were awful.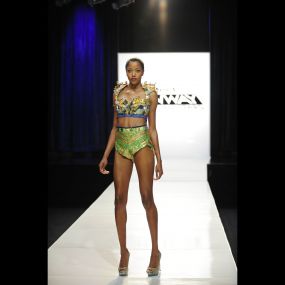 Ivy Higa's design: Ivy and Casanova were tied for worst design. I'm not sure why Casanova got the boot.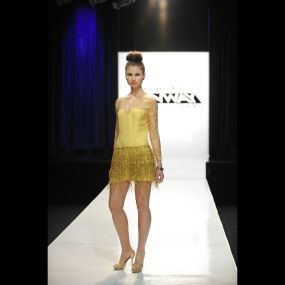 Emilio Sosa's design, woven from ribbon: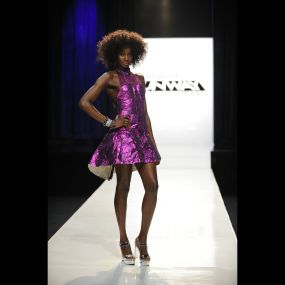 What did you think?
Am I the only one out there who cried "What!?" at the judges' decision?
Did you think Casanova's dress was worse than Ivy's dress?
What do you think of the unconventional challenges on Project Runway? The hosts and judges kept referring to them as "fan favorites," but what do you think?
Who's next to leave?
Emilio started off strong, but he's been showing signs of stress in the last three challenges. Do you think he can come back?
Do you think Uli's dress was truly better than Anthony Ryan's?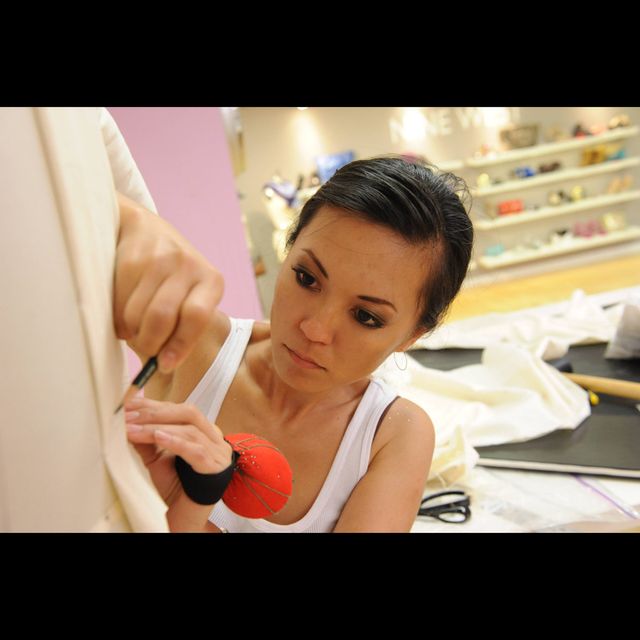 Designer Ivy Higa at work in the Project Runway All Stars workroom. The seventh challenge was an unconventional one, in which the designers had to work with holiday decorations from a Christmas store.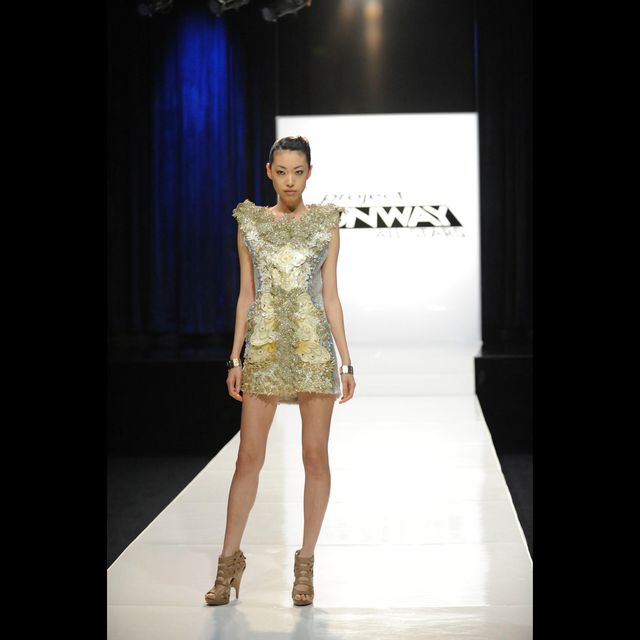 Uli Herzner's winning design.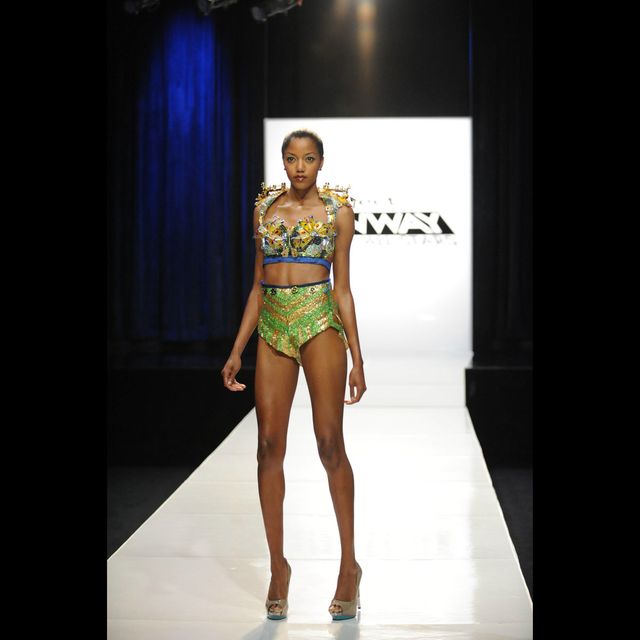 Joshua McKinley's design.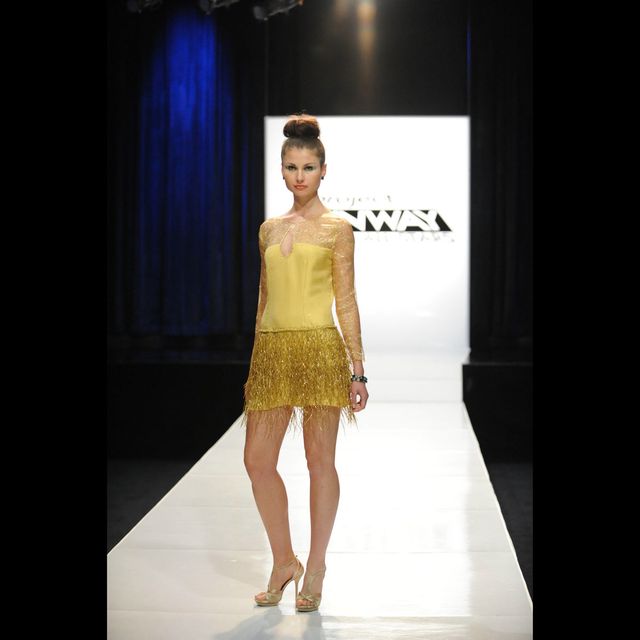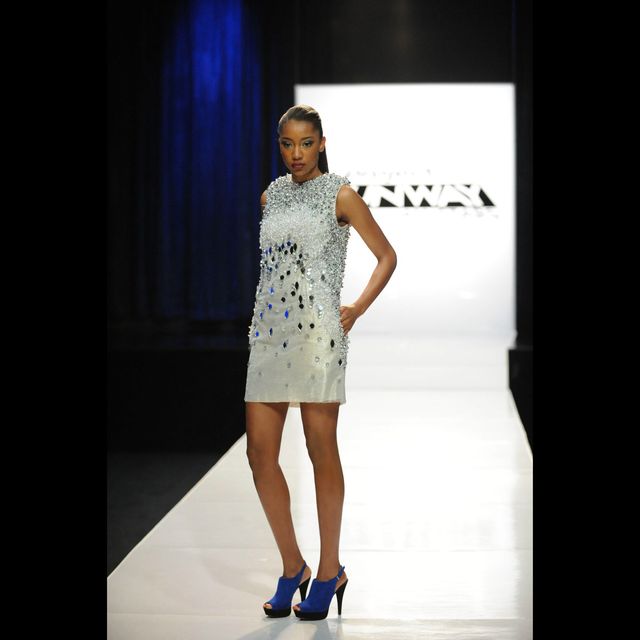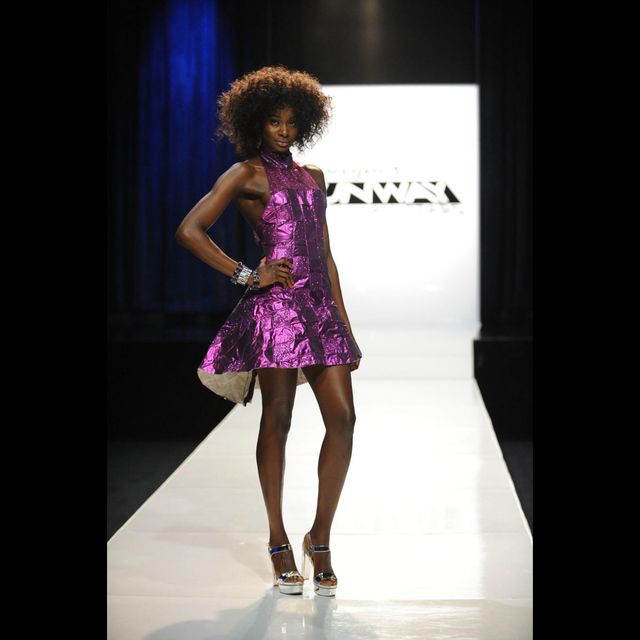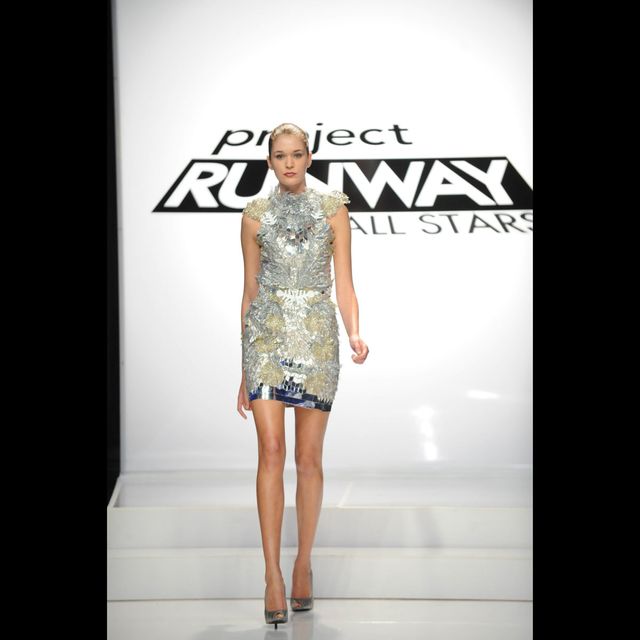 Anthony Ryan Auld's design.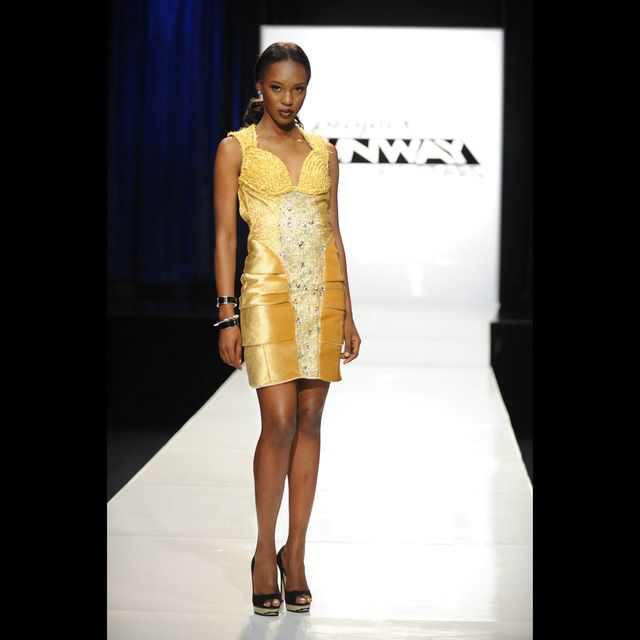 Casanova's losing design.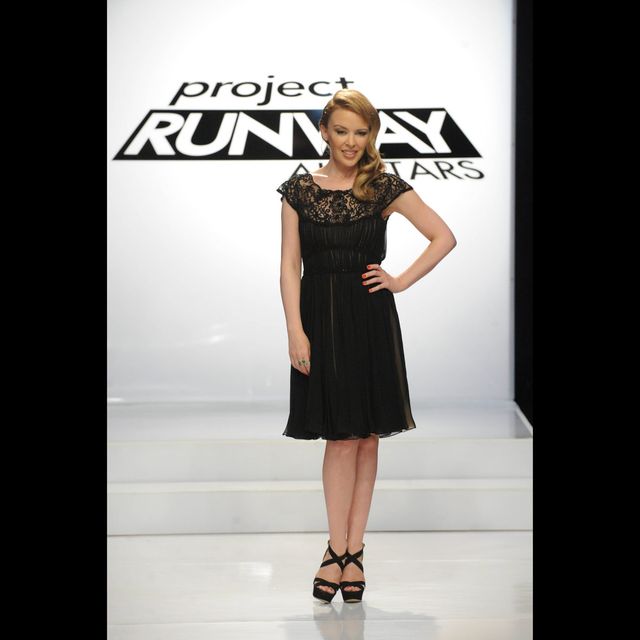 International pop star Kylie Minogue was one of the guest judges for the seventh challenge on Project Runway All Stars season 2.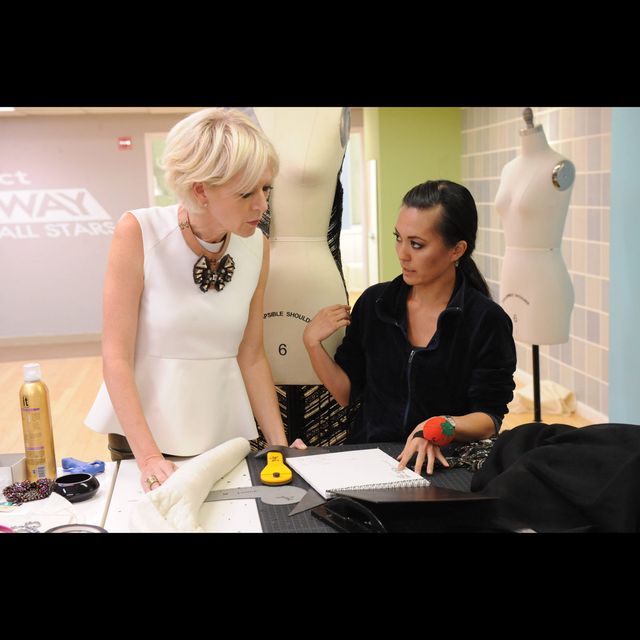 Joanna Coles coaches Ivy Higa in the Project Runway All Stars Workroom.