Save Your Fabric from Pulls and Snags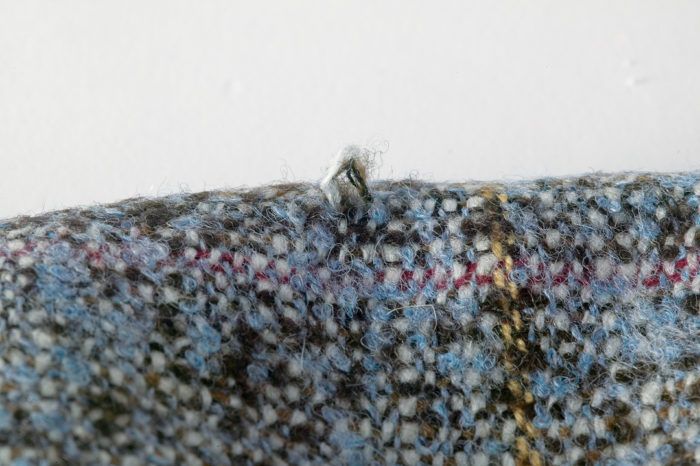 What do you do when disaster strikes in the sewing room? Scorches, spills, and rips happen to us all, and it doesn't have to end in tears.  Here's what to do when you run into a snag.
Pulls and snags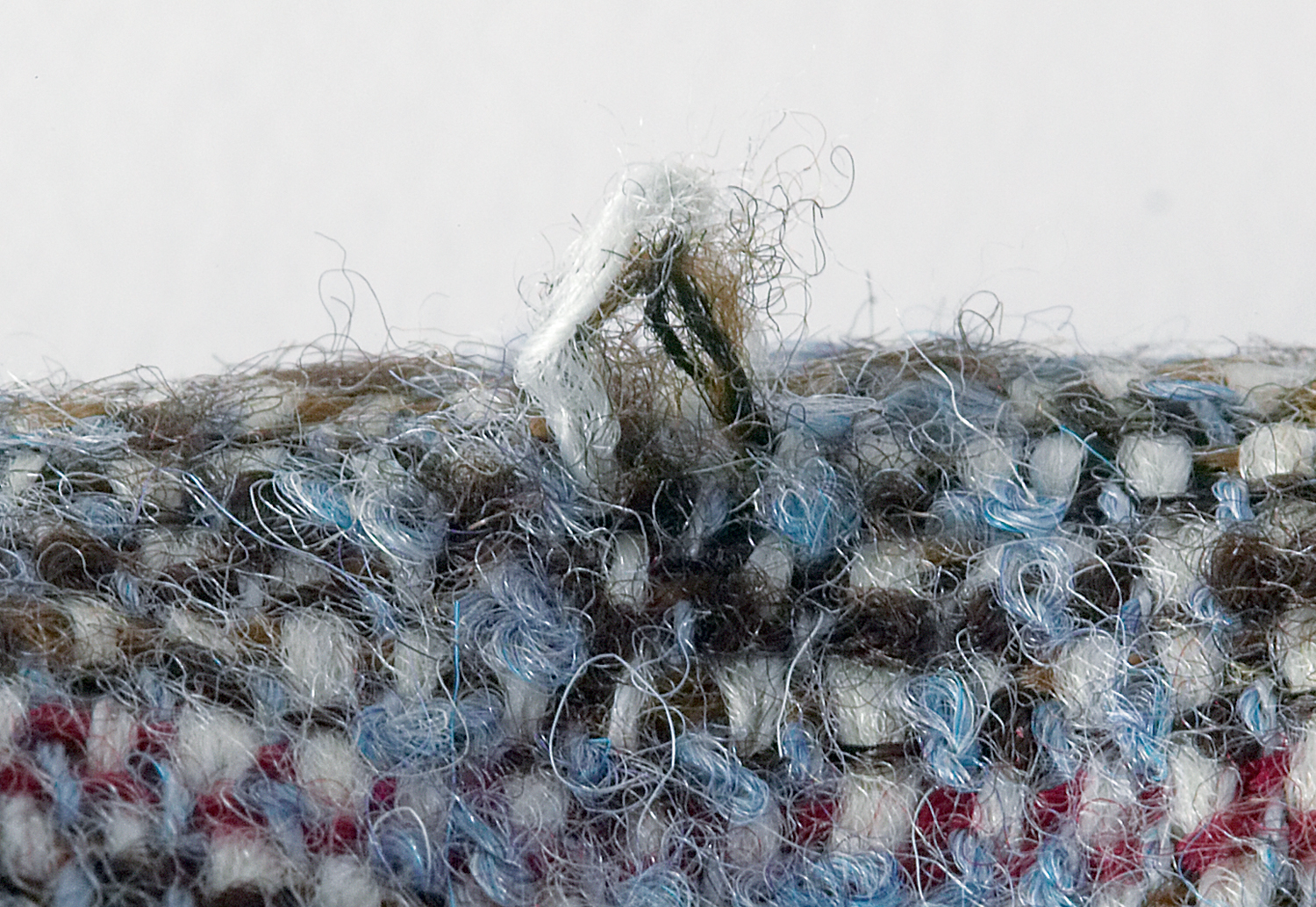 Pulls on woven fabrics occur when one thread gets caught on something and forms what looks like a line across the fabric. You can often stroke them out with a fingernail. Snags on knits need to be pulled inside of the garment to avoid unraveling. Do not clip them, or you may end up with holes.
Solution 1: The "knit picker"
A knit picker is an itty-bitty latch hook available from sewing-supply stores and notions catalogs. To use one, insert the hook from the wrong side of the garment, hook the snag, close the latch, and gently pull the snag to the wrong side of the garment. Rub the right side of the area with your fingernail to smooth.
Solution 2: Needle and thread
Insert the threaded, eye end of a needle from the wrong side of the garment through the base of the snag. Manipulate the snag into the loop formed by the eye end of the needle and the thread, then grasp both the needle and thread underneath, and pull the snag to the wrong side.
---

More on mending:

• How to Replace a Broken Zipper
• The Ultimate Mending Kit
• Simple Fixes and Mending Techniques