Costume Institute's Spring 2013 Exhibition Explores Punk Fashion

When punk rock burst on the music scene, its sound was directly opposed the prevailing music of the time. As a subculture grew around the rock movement, a fashion aesthetic also developed–one that was just as hard-edged, rebellious, anti-materialistic, and anti-authoritarian as punk rock's music and politics. Certain elements became trademarks of punk fashion that are still recognized and used today: utilitarian and deconstructed garments, metal hardware, band T-shirts, safety pins, feathers, and leather and vinyl materials, often with a hand-made, DIY ethic. Fashion designers became enamored of the punk subculture's sartorial expressions, began designing collections with a punk influence, and an entirely new interpretation of the punk aesthetic took off. Many couture designers still reference the punk in their runway collections.
Punk's influence on fashion has been so significant through the past several decades that the Costume Institute of the Metropolitan Museum of Art in New York City is focusing its spring exhibition on it. The exhibit, "PUNK: Chaos to Couture," opens to the public on May 9 and runs through August 11, 2013. The Costume Institute Benefit and gala on May 6–which encourages attendees to ever more creative and unique heights of fashion, regardless of the exhibition's focus–is likely to be a visual feast for those who appreciate the nuances of punk fashion.
The multimedia exhibition will feature 100 fashion designs for women and men, including original punk garments from the mid-1970s and more recent haute couture and ready-to-wear interpretations. The focus will be on the juxtaposition of the punk DIY ethic and the haute couture made-to-measure approach, organized around the materials, techniques and embellishments common to punk style. Period music videos are incorporated into the exhibits, as well. The exhibit will be organized into thematically into different sections, including "Rebel Heroes," "Couturiers Situationists," "Pavilions of Anarchy," "Punk Couture," "D.I.Y. Style," and "La Mode Destroy." Featured designers include Haider Ackermann, Azzedine Alaia, John Galliano, Viktor & Rolf, Comme des Garcons, Karl Lagerfeld, Alexander McQueen, Rodarte, Zandra Rhodes, Jeremy Scott, Preen, Givenchy, Gianni Versace, Vivenne Westwood, among many others. For more exhibition details, including fashion images and audio/visual components, visit metmuseum.org/exhibitions/listings/2013/punk.
What do you think of punk fashion and haute couture's appropriation of the aesthetic? Will you visit the Met's "PUNK" exhibit? Are you at all influenced by punk's aesthetic or ideologies in your own sewing?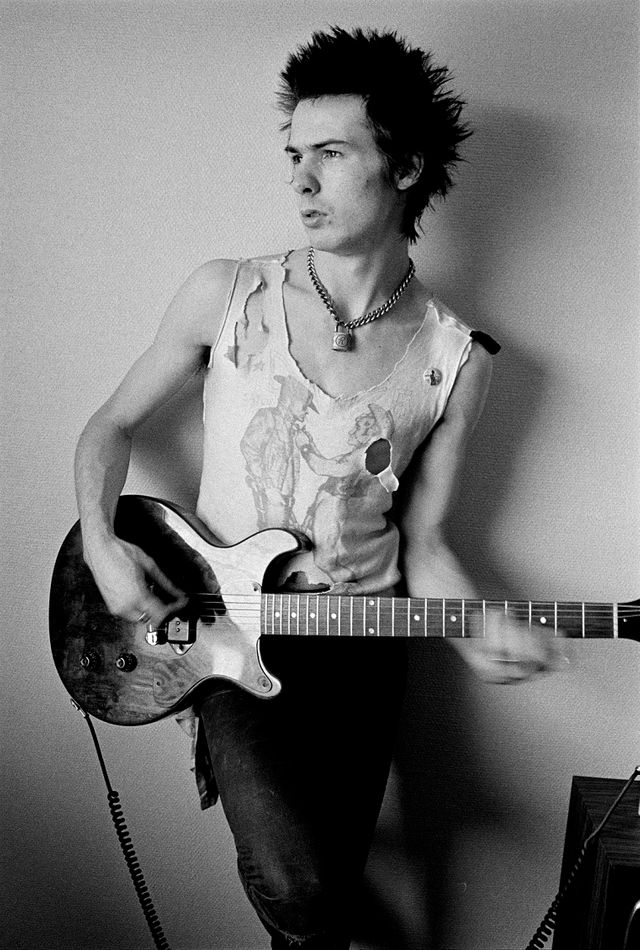 From the exhibition section "D.I.Y. Destroy"
Sid Vicious, 1977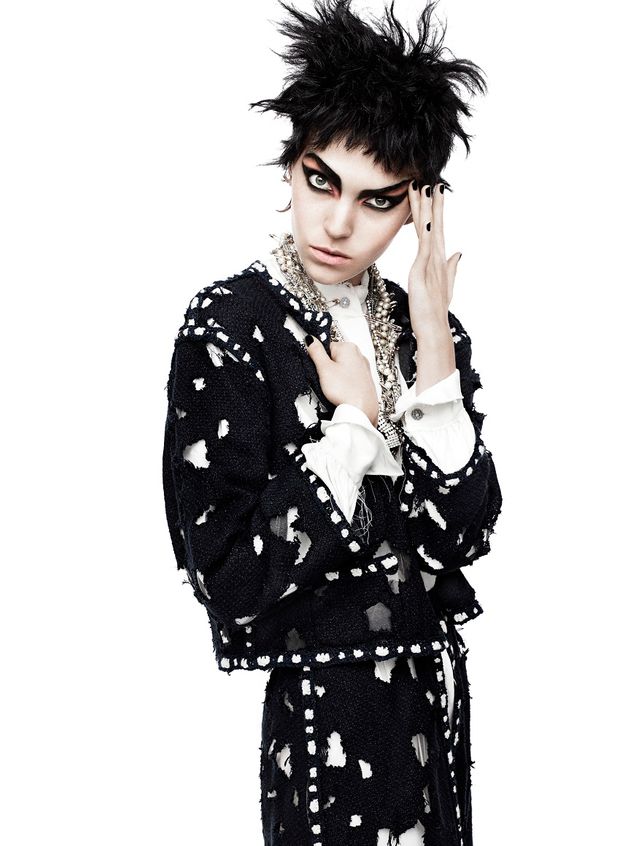 From the exhibition section "D.I.Y. Destroy"
Karl Lagerfeld (French, born Hamburg, 1938) for House of Chanel (French, founded 1913) Vogue, March 2011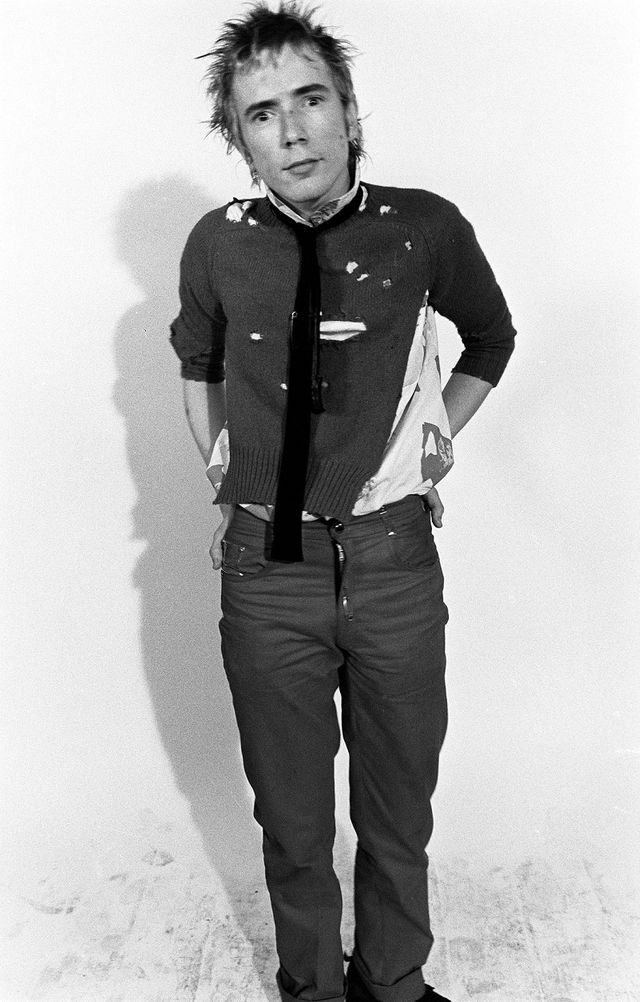 From the exhibition section "D.I.Y. Destroy"
John Lydon, 1976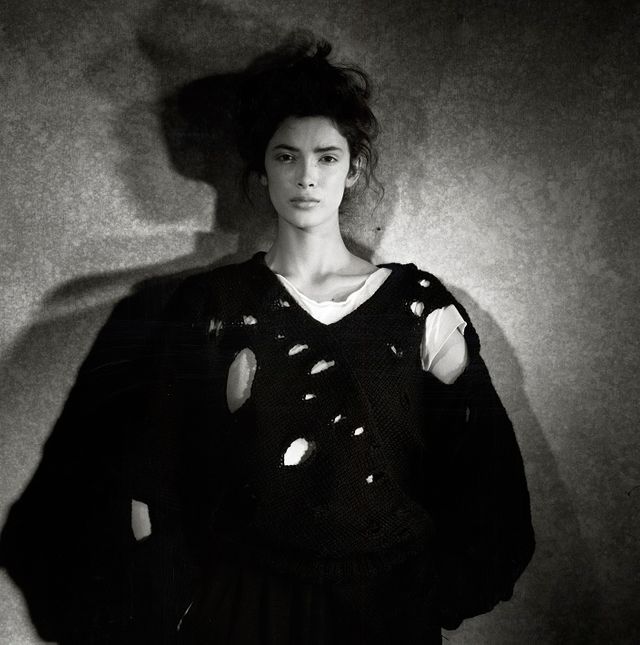 From the exhibition section "D.I.Y. Destroy"
Rei Kawakubo (Japanese, born 1942) for Comme des Garçons (Japanese, founded 1969), 1982