A Quick Fix for a Baggy Blue Coat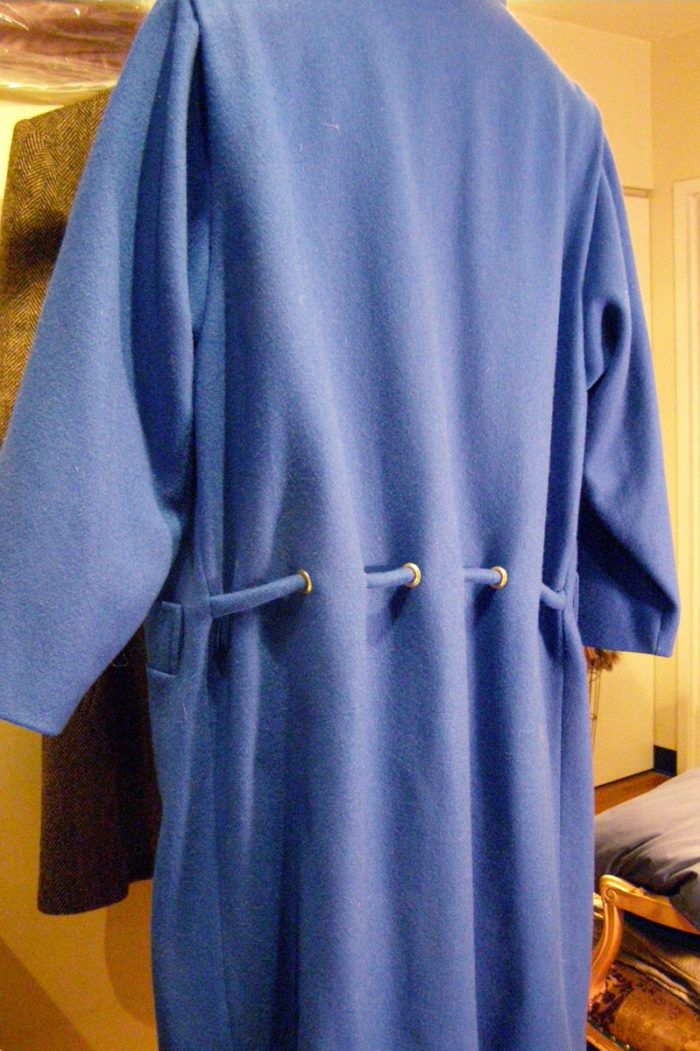 Cobalt blue seems to be all over the streets here in Manhattan right now, so when I saw this coat in a thrift store recently, I jumped.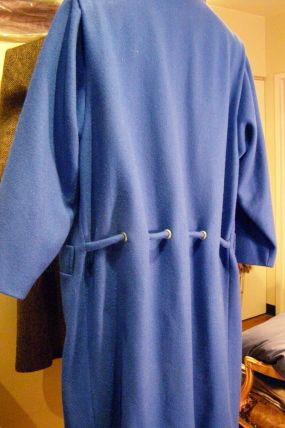 Here's the back of the coat as it stands now. Its original owner was quite, quite stout, and the coat originally was rather large with a loose belt across the back.
The shoulders fit nicely over tailored jackets which made it a good overcoat for me, but the back of the coat was the problem. I figured that if I pulled it in, the overall silhouette would be more to my liking.
Since I only spent $3.00 for it, I didn't want to do too much work to get it to fit.
This coat had a drop lining, so there was no handwork needed to get into and out of the lining. I just had to clip a couple of sewing tacks, and pull up the lining to get to where I wanted. I set to work.
Here's a close-up.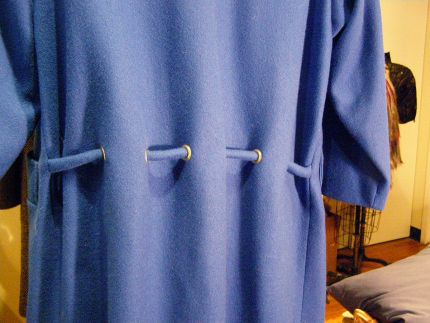 I took the side seams out, which also freed up the belt.
I cut up and used the original belt to make the cord, and purchased grommets from my local hardware store.These grommets are the ones that are used on boat covers, and can be found at your local hardware store.
As the picture shows, it took six grommets to create three drapes. Just follow the directions on the pack to set them. All you need is a hammer.
Before sewing the cord into the side seams, I put the coat on, pulled the cord through the grommets, and experimented with how much to pull in.
Start your 14-day FREE trial to access this story.
Start your FREE trial today and get instant access to this article plus access to all Threads Insider content.
Start Your Free Trial
Already an Insider? Log in