Watch How to Sew a Chainstitch
The chainstitch is one of five basic embroidery stitches.
Threads comes to life with Threads Essential Techniques. In this web-only video series, we show you how to execute some of the must-know techniques, methods, and skills seen in our print magazine.
Threads seamstress Norma Bucko demonstrates how to create a basic embroidery stitches: the chainstitch.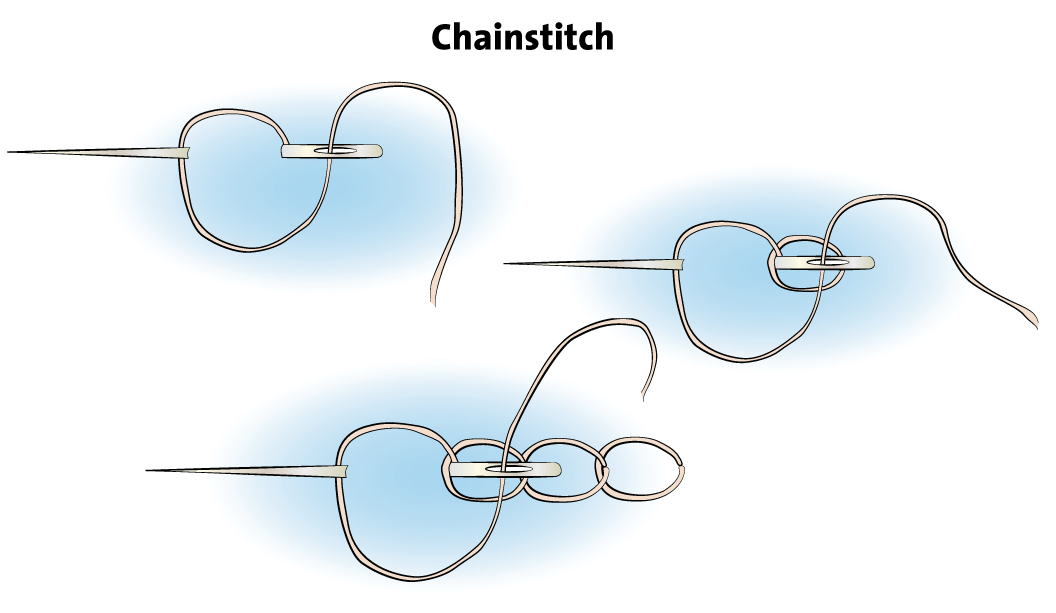 The chainstitch can be combined with other embroidery stitches to create decorative designs.
Check out these additional videos on embroidery stitching:

In Threads #186, June/July 2016, author India Hayford explores Yemenite Jewish hand embroidery and shows how to combine simple stitches to create complex designs.
Get the latest including tips, techniques and special offers straight to your inbox.