Sewing with Silk, with Katrina Walker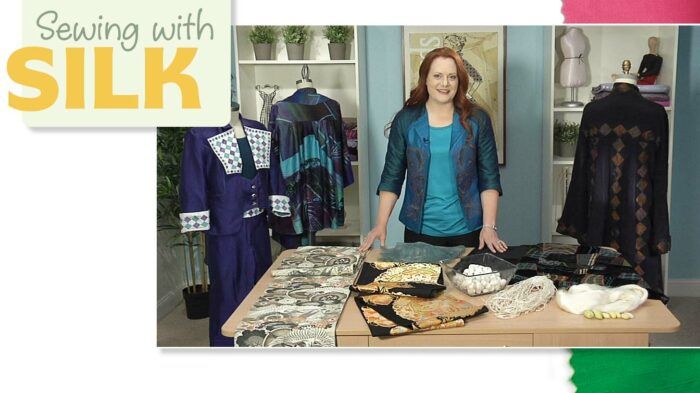 In this 20-part workshop, textile expert Katrina Walker introduces us to silk fabrics. She covers the gamut from silkworm to crafting beautiful silk garments, so you never need to fear working with this luxury material.
Episode topics include sericulture: how silkworms are cultivated, and how the silk filaments are harvested from cocoons. You'll learn about the many categories of woven silk fabrics, including crepes, satins, and jacquards. Katrina also offers advice for matching your fabric to the right pattern design. Plus, you'll find out how to care for a range of silk textiles. Spoiler: Dry cleaning is not mandatory.
When you're ready to start sewing, follow Katrina's demonstrations to stabilize and stitch smooth, precise seams. You'll need to know about the best threads and needles to use, and how to choose the right seam type. There are also episodes on different approaches to hemming silk garments, including baby hems for chiffon.