Bind a Sheer Fabric Edge | Video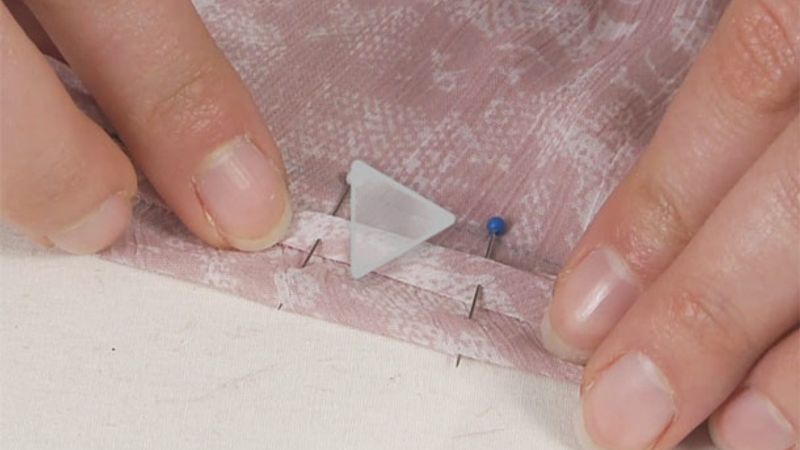 Produced by Judith Neukam; shot by Evamarie Gomez
Bind the edges of sheer fabrics easily with this fast technique.
Sheer fabrics are lightweight and slippery by nature, so it's no surprise that many sewers avoid them. However, the right tools and techniques can make sewing sheer fabrics a pleasure.
This Threads Essential Techniques video shows author and teacher Lyla Messinger's technique for finishing sheer fabric edges, which she shared in "Sheer Perfection," Threads #172 (April/May 2014). Watch as we demonstrate Lyla's clever and simple method for reinforcing a sheer garment edge with a fused bias strip.
Supplies
Bias fabric strip 1-7/8 inches wide by the length of the edge to be finished, plus 1-1/4 inches.
Double-sided fusible web (We used Design Plus Ultra-Soft Double-Sided Fusible Web from LJDesignsOnline.com.)
Do you have tips or tricks for reinforcing sheer edges? If so, please share by leaving a comment.
Don't miss other techniques and tips by purchasing a print subscription to Threads, or by becoming a Threads Insider.