Dritz.com Gets a Makeover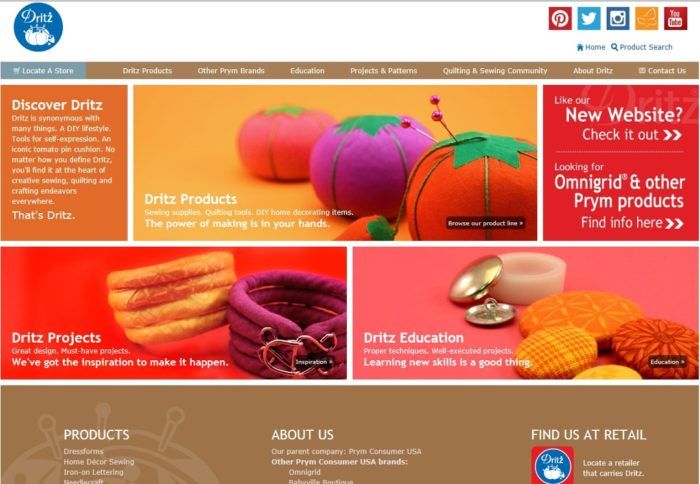 If you've visited the Dritz/Prym company's website in the past few years, you probably remember an unexciting, uninspiring design and the difficulty of finding product information. Well, the next time you visit Dritz.com, you'll see a spiffy new design that's easier to navigate, browse by product type, and search. And it certainly looks more vibrant and up-to-date. The old site was visually rather blank, while the new site prominently features lots of graphic interest, improved functionality, and some new features.
There's a new products page, a projects section with links to more tutorials on the "make something" blog, and a newsletter sign-up. The best improvements are to the search function and the individual product pages. Searching by product name, item number, or keyword returns results from across the Dritz product categories. From what I remember of the old search function, you practically had to type in the exact product name to find what you were looking for. The new product pages feature larger product photos and are accompanied by instructions. It certainly seems like a more useful site than the last time I visited.
To me, an out-of-date website design isn't a deal-breaker by any means, but its frustrating when I can't find the information I need. Sprucing up a website's design and adding functionality is always a good thing, in my book.
How important to you is a product manufacturer's website design and functionality? Does a frustrating online experience color your opinion of the company or its products?