How to Widen a Slot-Seam Opening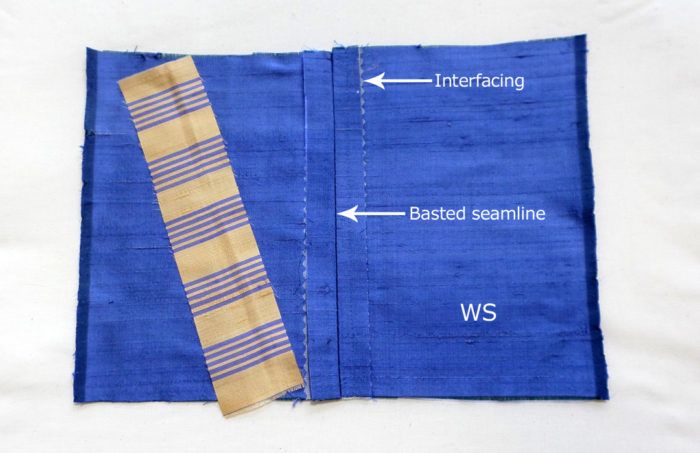 Threads contributing editor Mary Ray demonstrates some creative ways to use slot seams as surface design in "Variations on a Seam," Threads #168 (August/September 2013). Here, she shares a neat method for widening slot-seam openings to uncover the underlay. Follow these steps to learn how to turn this otherwise basic construction element into a unique and unexpected embellishment.

How to widen slot-seam openings to show off an interesting underlay fabric: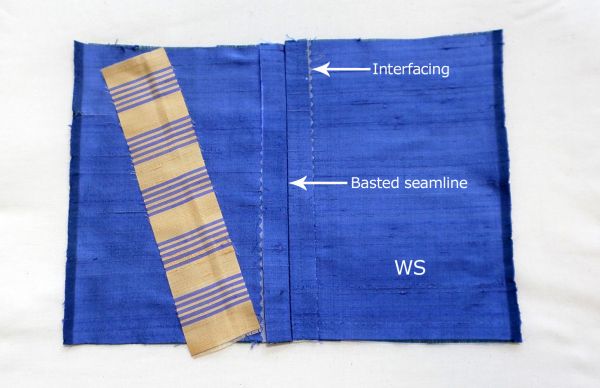 1. Prepare the slot-seam opening by adding 1/8 inch to the pattern's seam allowance width.
Fuse interfacing strips to the seam allowances' wrong sides. Baste along the seamline, right sides together. Then press the seam allowances open. Cut an underlay strip 3⁄4 inch wider than the pressed-open seam allowances.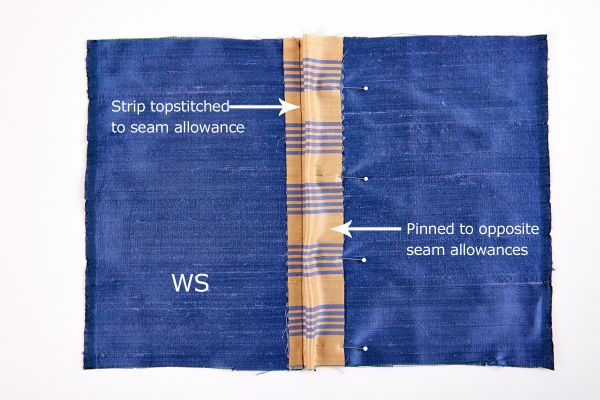 2. Center the underlay strip, right side down, over the seam allowances (aligning the raw edges), and pin. The strip will bubble away from the basted seam because of its additional width. Topstitch from the right side 3/8-inch from the basted seamline (shown), taking care not to catch the underlay strip's excess material in the stitches. Repeat on the remaining seam allowance (shown pinned).click to enlarge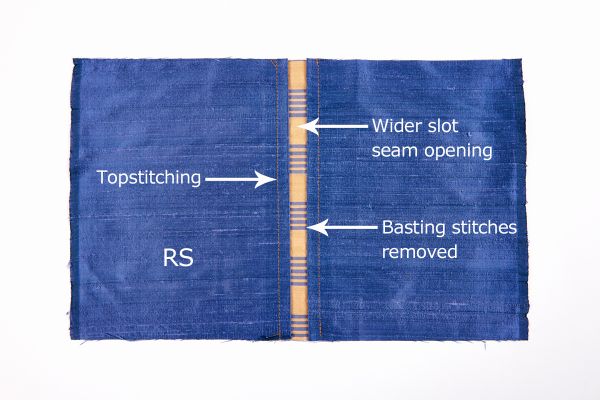 3. Remove the slot seam basting stitches from the right side. Encourage the folded edges to spread apart, and press from the right side. The photo shows the widened slot seam complete.
Have you used slot seams as surface design in any of your garments? What other basic construction elements have you used as embellishments?