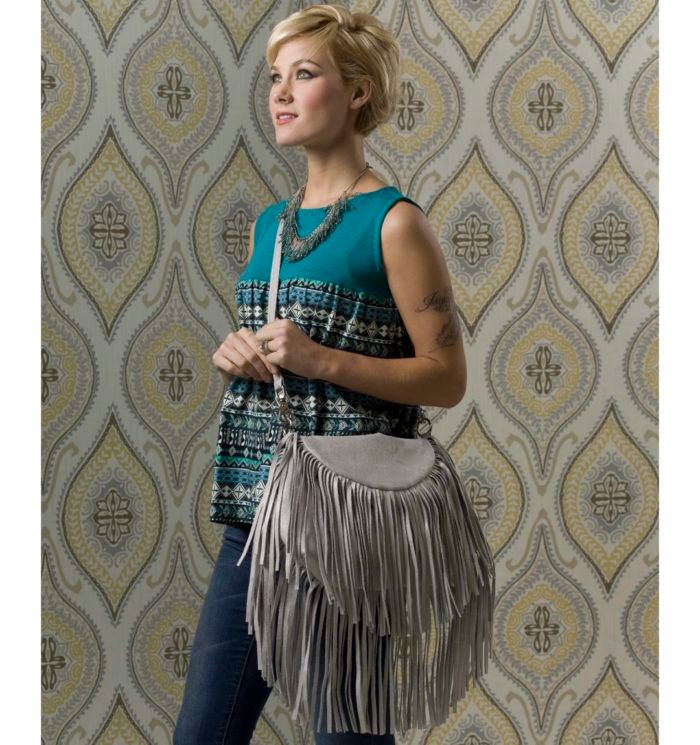 One fabulous current trend in designer handbags is fringe. It's not for everyone, but why not give it a try when it's easy to create in faux leather?
In the Spring 2015 issue of SewStylish, we featured a fringed hobo bag. As a finishing touch, you could add a matching faux leather tassel or tassels to the zipper pull, the strap rings, or to your key chain to match the bag. This technique builds on some of the methods used to make the bag, such as creating double-sided faux leather for fringe that looks good from front and back. Look for SewStylish Spring 2015 at newsstands, fabric stores, and online at TauntonStore.com. Have fun with fringe!
Easy Rolled Faux Leather Tassels
1. Most faux leathers are not equally attractive on the right and wrong sides. To create a double-sided faux leather piece for your tassel, glue two faux leather rectangles wrong sides together. The pieces should be as long as the desired tassel length, and 4 to 6 inches wide. Any wider, and your tassel gets too thick to stitch through.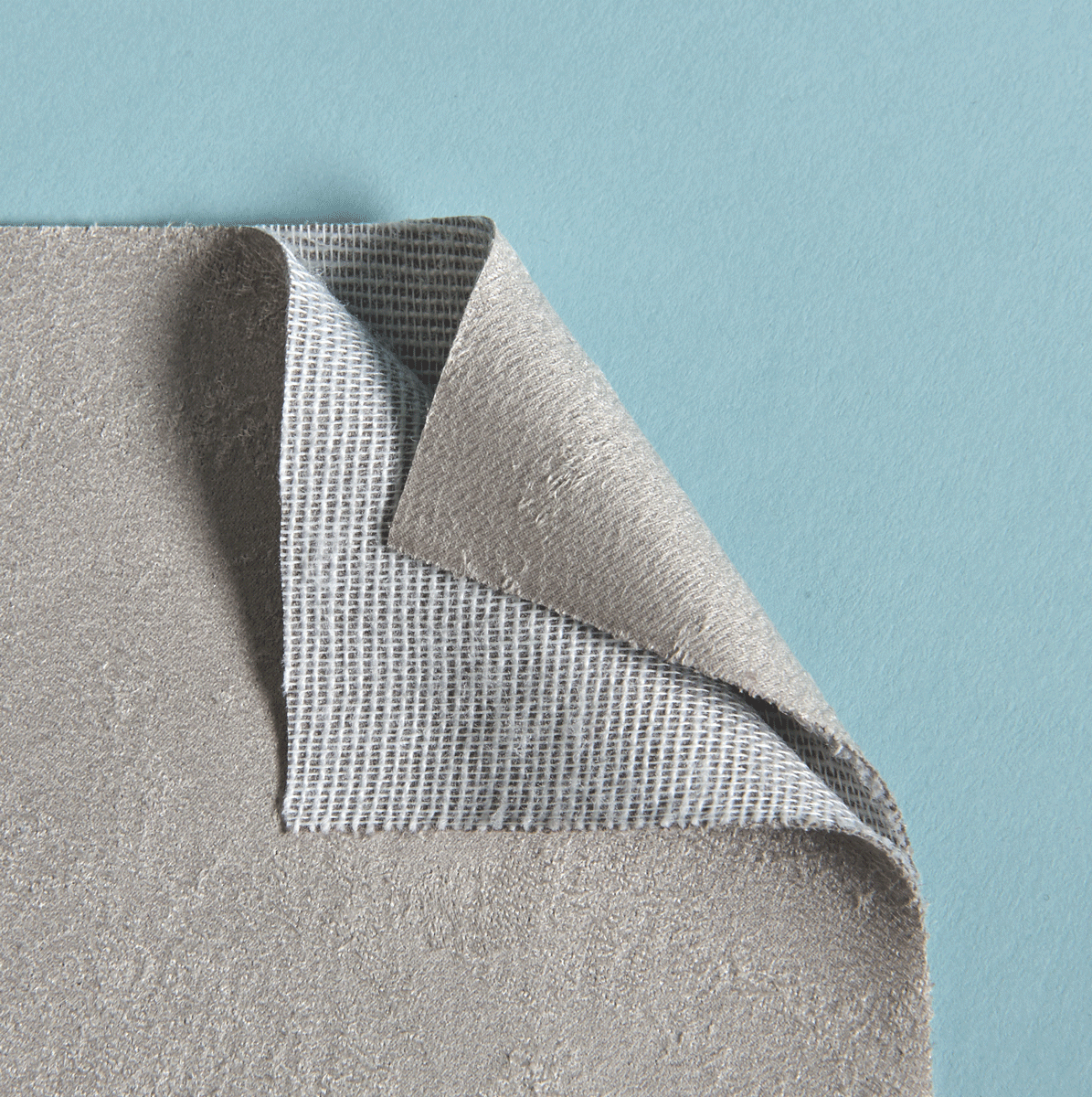 Apply spray adhesive to the wrong side of the faux leather pieces. Carefully position the pieces together, aligning all edges, and then allow the spray adhesive to set. I like to use Loctite Spray Adhesive Multi-Purpose. It is repositionable until it dries. Once dry, it is a permanent bond.

2. Cut the tassel fringe to 3/4 inch from the attachment edge. Cut each tassel fringe strand about 1/8 inch to 1/4 inch wide.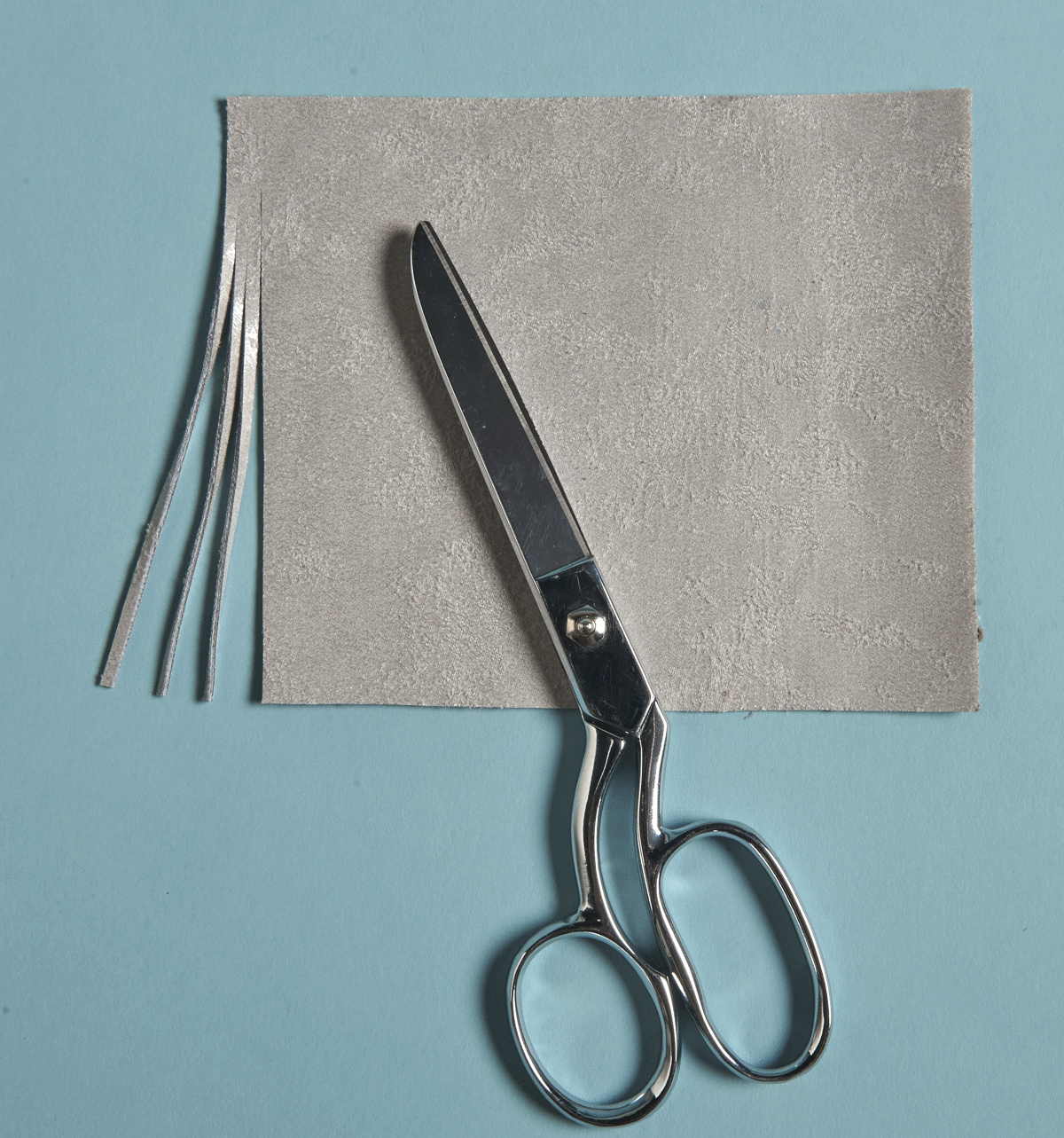 Go slowly, you don't want to cut through any of the strands. This is a good task to do sitting in front of the television while you rerun a favorite movie or series.
3. When the fringe is all cut, add a tassel cord. You can use a strip of faux leather, rattail, ribbon, suede cord, or whatever you have handy.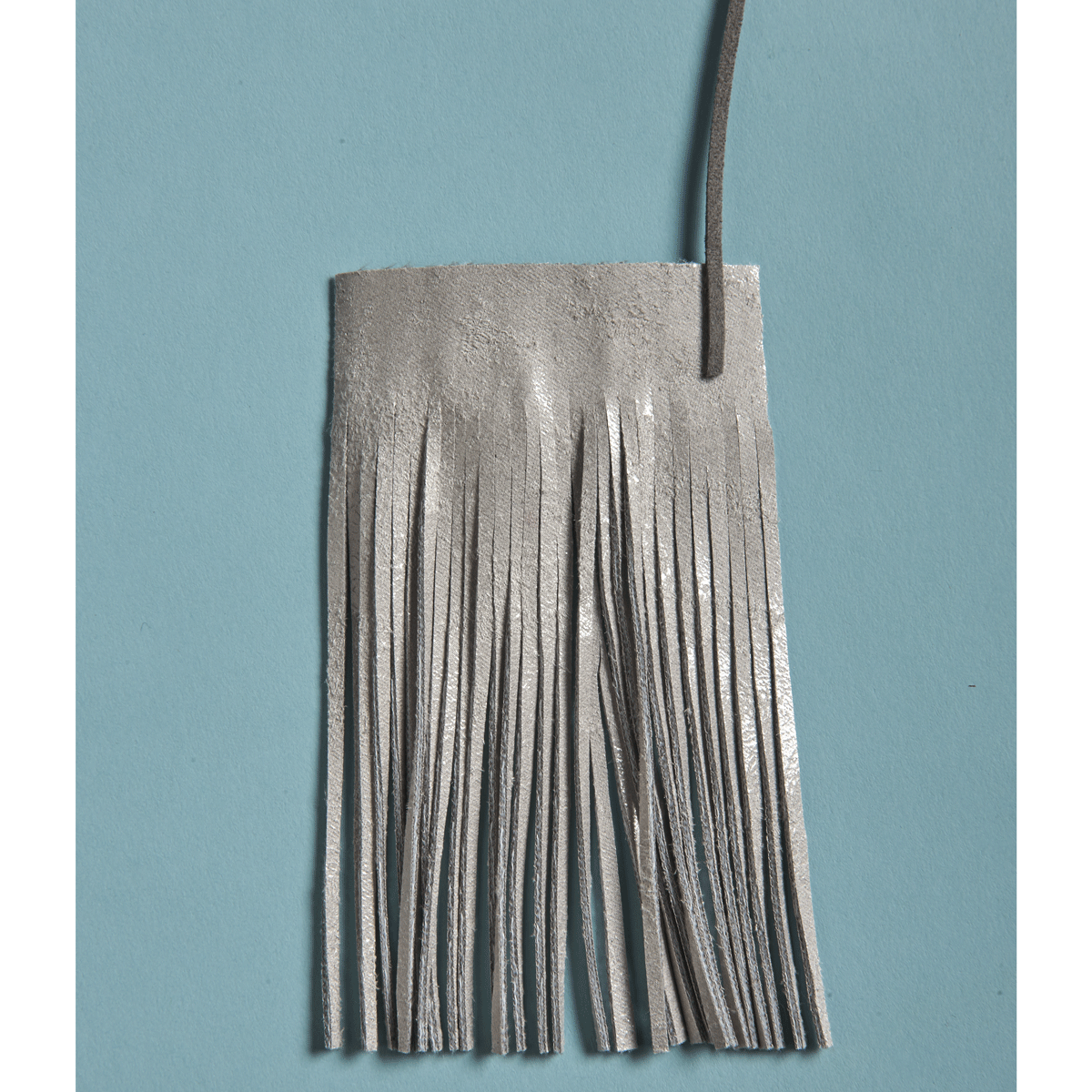 Glue 1 inch of the cord to the uncut edge of the tassel fringe piece. Place it parallel to the fringe close to a vertical edge, and set it in place with spray adhesive.

4. Roll up the tassel. Apply a light dusting of spray adhesive to the uncut edge and start rolling, wrapping the tassel  around the cord.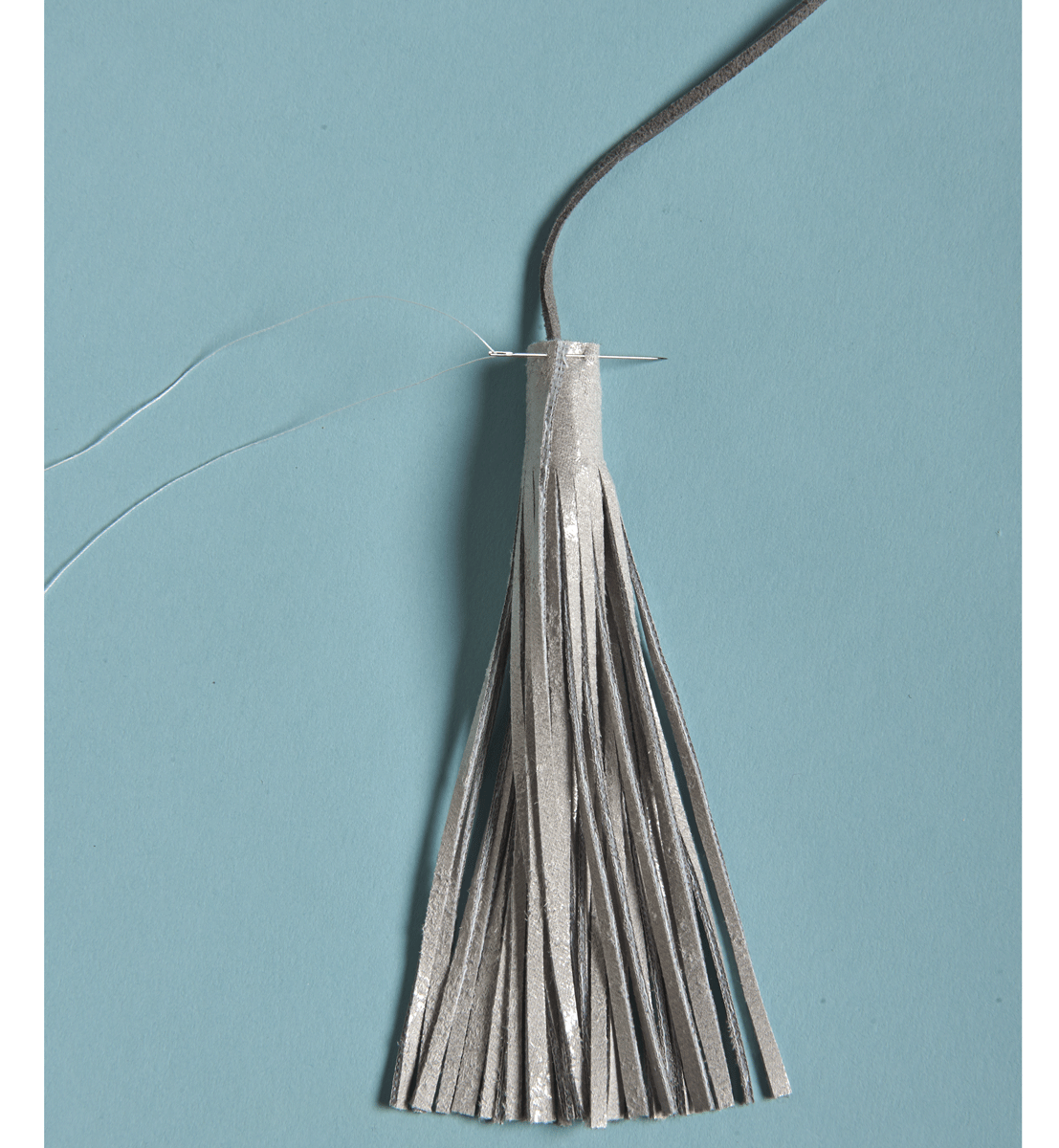 Hold the wrapped tassel together with a small rubber band or tied string, and let the adhesive dry for a few minutes.
Hand-stitch through the tassel's rolled end. Double the thread and stitch through 3 or 4 times to hold the tassel securely. Knot the thread.
Trim the thread, and if necessary, trim the fringe ends even.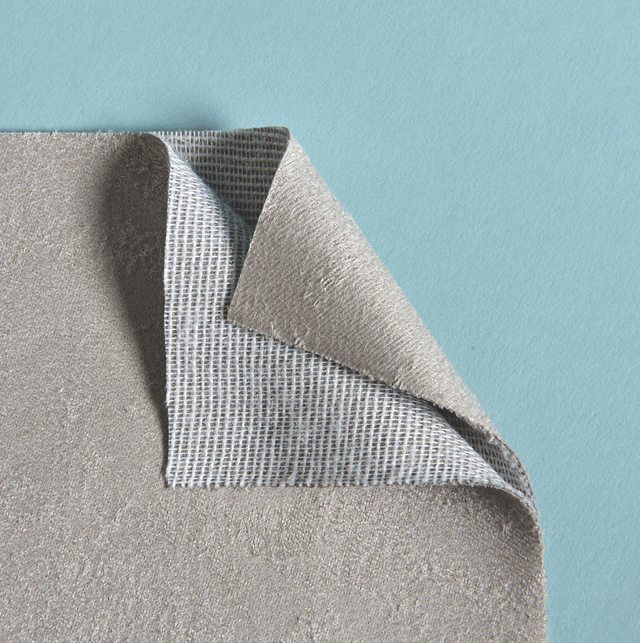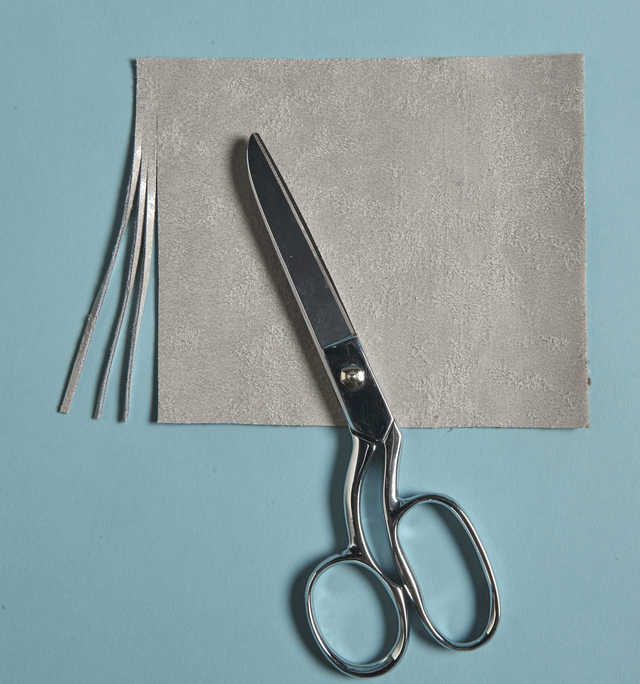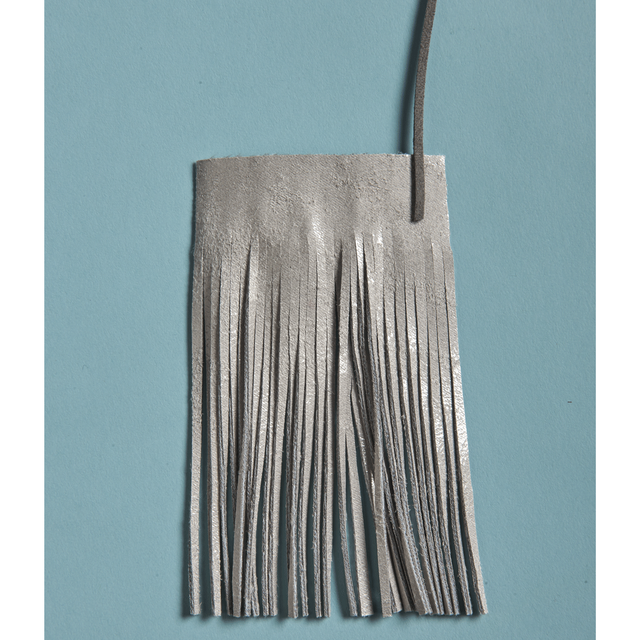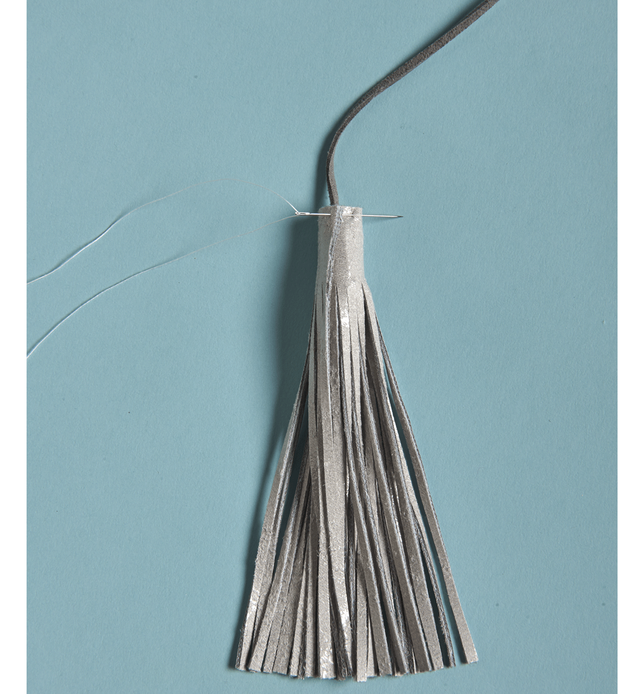 This faux leather fringed bag was featured in SewStylish Spring 2015. It's fun and easy to cut fringe. You can use the same technique to create tassels, described here.