Four Prize Giveaway Winner!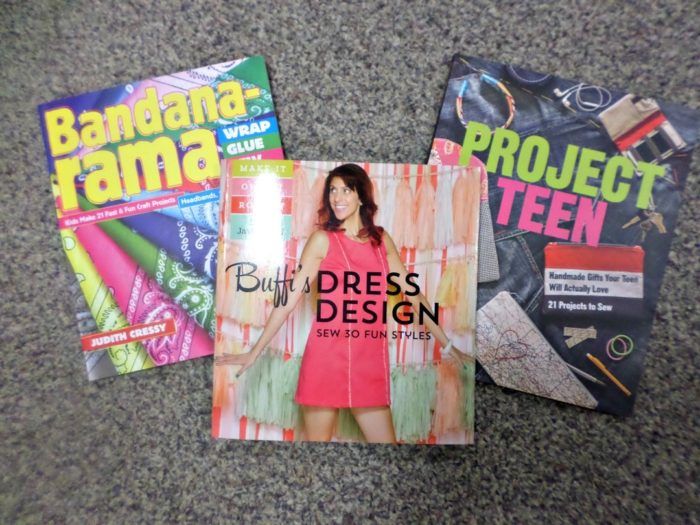 Congratulations to Threads online member Scottie335! She won a grand total of four prizes: Buffi's Dress Design by Buffi Jashanmal (Storey Publishing, 2014), Melissa Mortenson's Project Teen (C&T Publishing, 2014), and Bandana-rama by Judith Cressy (C&T Publishing, 2014). On top of that, she will also recieve two scrap bags as an added extra.
Are you interested in our giveaways?
If you want to win fun prizes like these, chekc our giveaway page frequently to stay up-to-date with our newest selection of gifts. Be sure to leave a comment in any giveaway to be instantly entered for the chance to win! Winners are randomly selected. Good luck!
Once again, congratulations Scottie335!