Project Runway, Season 14, Episode 14: "Finale, Part 2"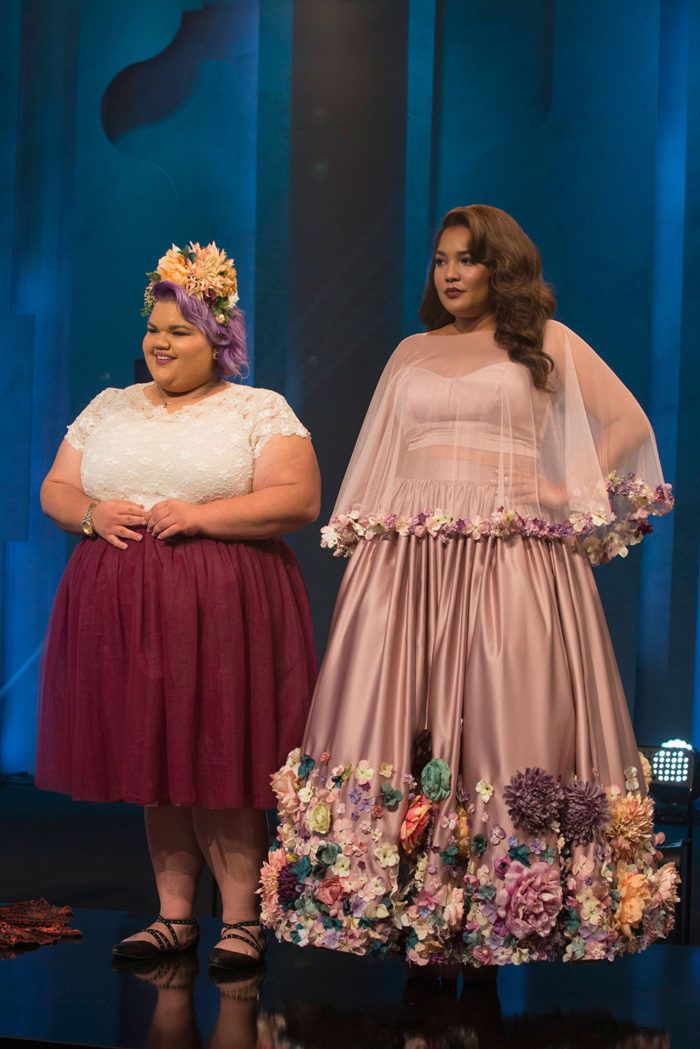 Hooray! Project Runway has a new winner: San Diego resident Ashley Nell Tipton, who was named the show's top designer at Fashion Week this fall with her plus-size collection inspired by Mexico City in the 1950s.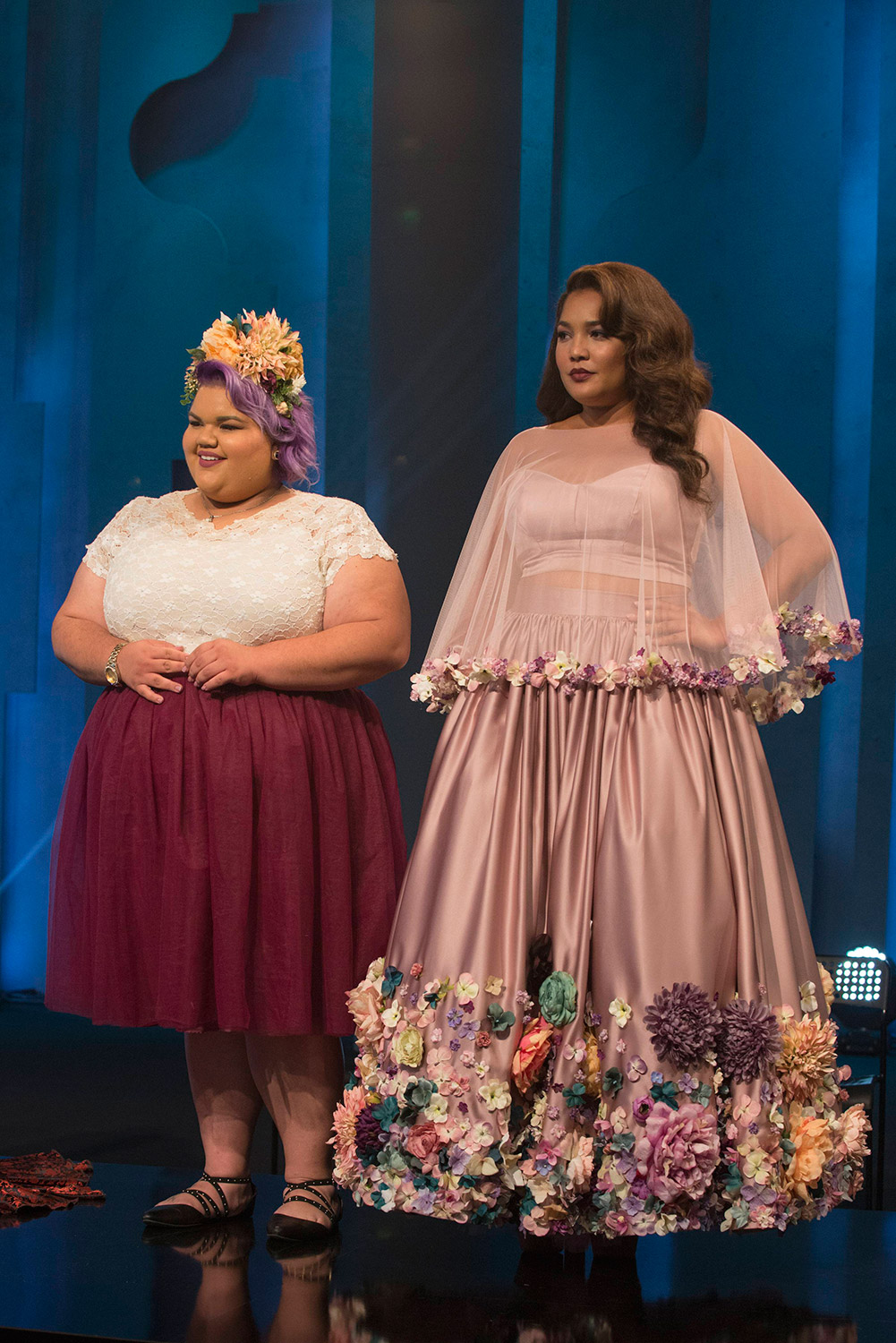 Ashley's trajectory this season has been a little uneven: She won the very first challenge, shared a win in Week 3 with Candice, and thereafter hovered in the middle or bottom three. Meanwhile, Edmond picked up three wins and a number of top-three spots, while Kelly won four challenges and was lauded for her growth over the course of the 14 episodes. Candice received lots of praise throughout the season for her consistent point of view–something that may serve her as well as or better than the final win–but like Ashley, she won only one individual challenge.
So Ashley wasn't a shoo-in for the win, despite the judges' positive response to her mini-collection last week, and Tim's encouragement during his visit to her home studio. Her biggest competition was Kelly, with her out-there '70s-inspired collection. Indeed, by the end of the runway show, I really wasn't sure which of the two the judges would pick, although it seemed clear that Candice and Edmond were out of the running.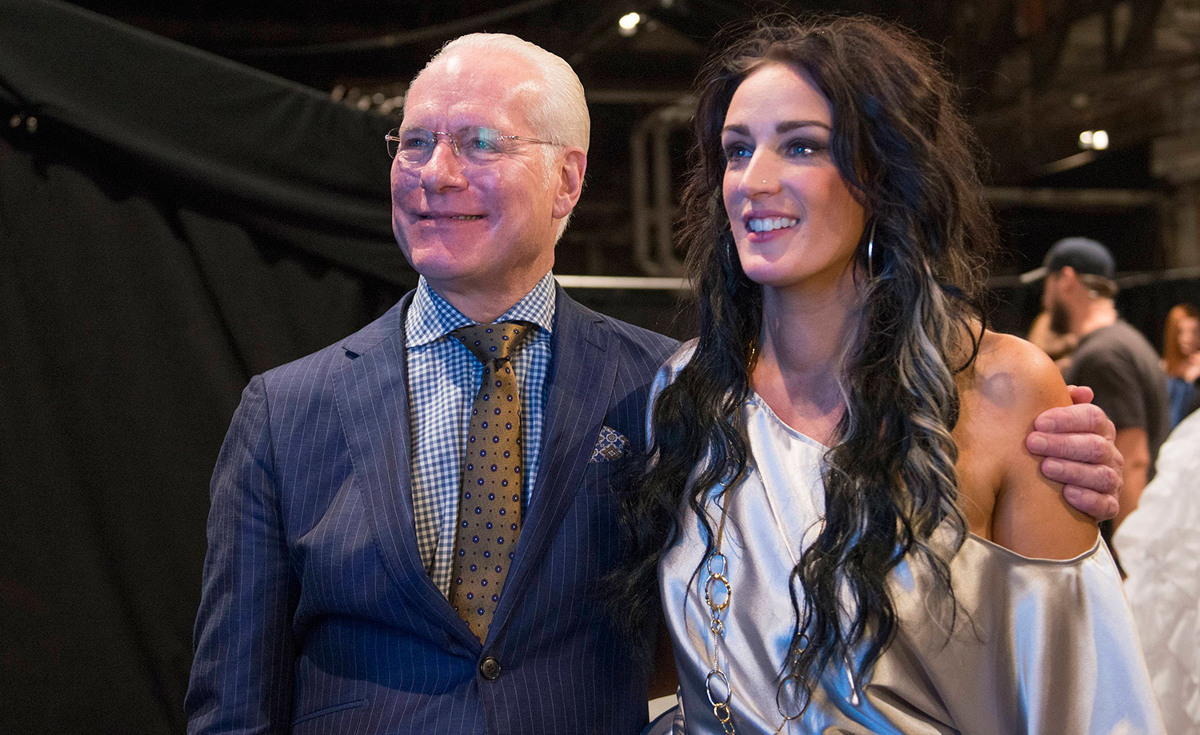 The ascendancy of Ashley and Kelly became obvious during the final two days of prep time for Fashion Week. While Ashley was busy fixing some construction and fit issues the judges had pointed out during the preview show, Kelly applied 20 pounds of glitter to shoes, sunglasses, and headphones to amp up the sparkle in the styling of her collection. Candice and Edmond, though, were forced to reconsider their collections entirely, making new pieces, retooling existing ones, and generally stressing about the critiques of their mini-collections. Candice approached this task with her usual focus and willingness to take decisive action: She even restyled her giant, hoop-skirted final gown to make it less over-the-top. Edmond, as has been his wont, dithered about what to do with all the ruffles the judges didn't seem to like.
Last week, it became obvious that the designers with more specific inspiration concepts were having an easier time of editing their collections. The judges' assessments of the final collections reflected this, too. Both Ashley and Kelly received praise for their cohesive collections, while Edmond ("beauty and glamour") and Candice ("Asian-infused") were criticized for showing looks that didn't represent a clearly defined customer. Future and aspiring Project Runway contestants should keep this in mind as they approach auditions and even Fashion Week, should they earn a place there.
Take a look at the final collections, and let us know what you thought.
The winner: Ashley Nell Tipton
Ashley's collection offered some lovely looks, as well as some questionable ones. The judges liked the colors, the femininity, and the choice of fabrics. More importantly, they loved her commitment to the plus-size customer, and felt she was gutsy, sophisticated, and attuned to a potentially large market. She demonstrated her conviction that plus-size women can a look pretty, playful, and relaxed, and that showing a little skin isn't just for size 2 girls. On the other hand, some of her pieces had odd or unflattering proportions, or felt more like cover-ups than garments–which is exactly what plus-size women don't need more of. I suspect some of this had to do with fitting the models, which can be a bit trickier when you're working with a curvier figure. With more time to fine-tune the fit, she could likely have gotten those problem looks worked out nicely. I'd love to see Ashley partnering with a major retailer to market her line. In fact, I can't believe there wasn't one waiting in the wings to snap her up.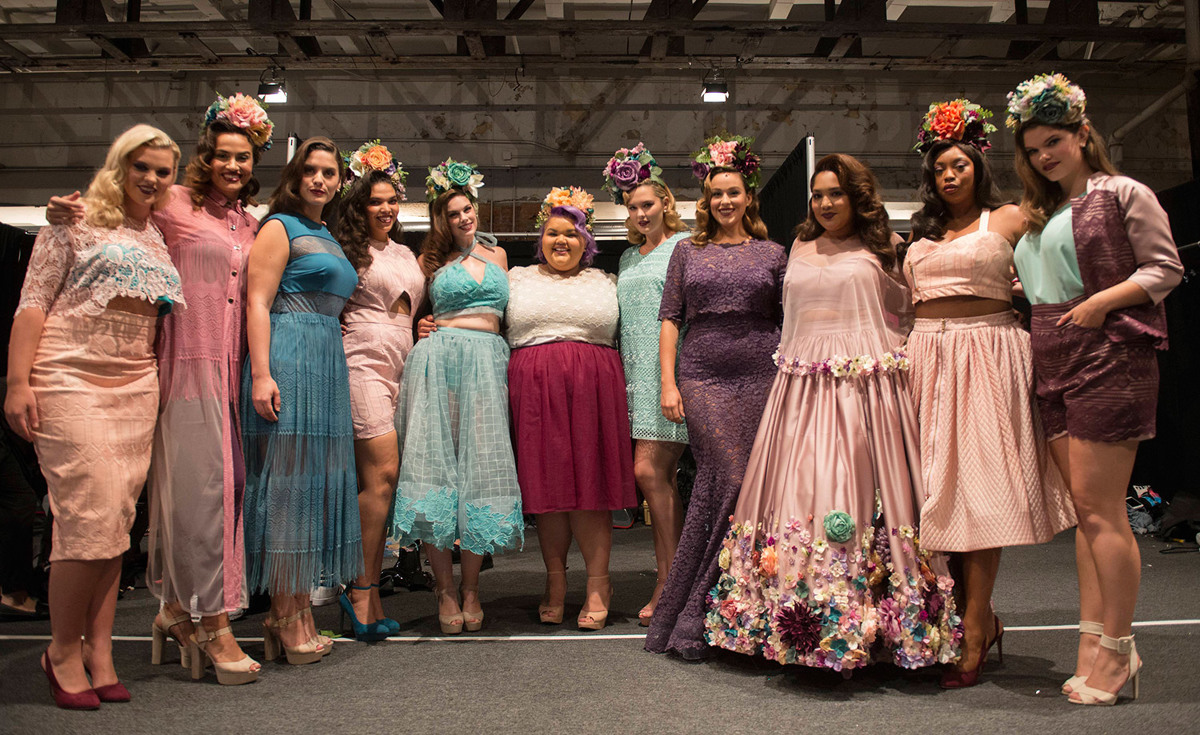 The runner-up: Kelly Dempsey
If you're young, fit, and have an adventurous, witty sense of style, Kelly's collection is for you. I'm afraid there's no place in my life for the clothes she designs, but I admire her inventiveness and her skill. For a self-taught designer who freely admits she lacks the technical training the other designers enjoy, she does impressive work. And it may be to her advantage that no one ever told her it might be difficult to create piping from metallic leather, or that wood-grained lycra knit and beige mesh aren't de rigueur for gowns. Her collection was, to my eye, by far the most original, and I would have been delighted if she had won. The expression on her face as Heidi announced the winner was heartbreaking, but Kelly is nothing if not resiliant–something she's proven again and again this season. She's got self-confidence, but even more than that, she has the innate creativity and drive to succeed as a designer. You can see she's not waiting for someone to tell her how great she is. Watching her growth over the course of this season has been thrilling, and I look forward to seeing what she does next.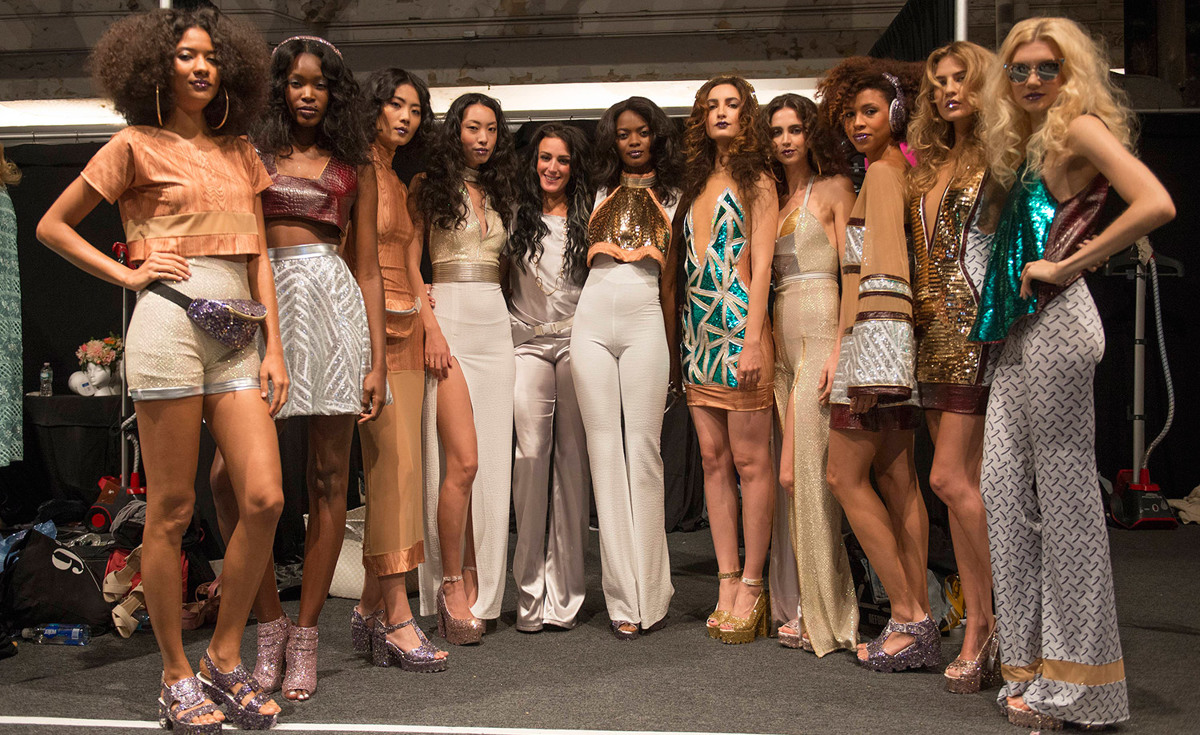 The remaining two
Candice Cuoco
Candice's collection wasn't bad, and there were lots of good pieces in it. What was puzzling about it was how the limited palette (red and black with a bit of white), and the repetition of design elements (lace-up features, tight-fitting silhouettes, leather shaped with lots of seaming) translated into such a disjointed collection. After a whole season of this kind of look, I suffered fatigue viewing more black leather dresses with fancy touches here and there. My favorite garment was the first dress, in white with a cherry print–the dress she tossed in at the last minute because she ran out of time to complete a different look. This dress made a chic, sophisticated impression that set it apart from the trying-hard feel of much of the rest of her collection. Candice may not have won Project Runway, but I'll bet she does just fine as a designer. She's very skilled at making clothes, and there are loads of women who want exactly the look she delivers.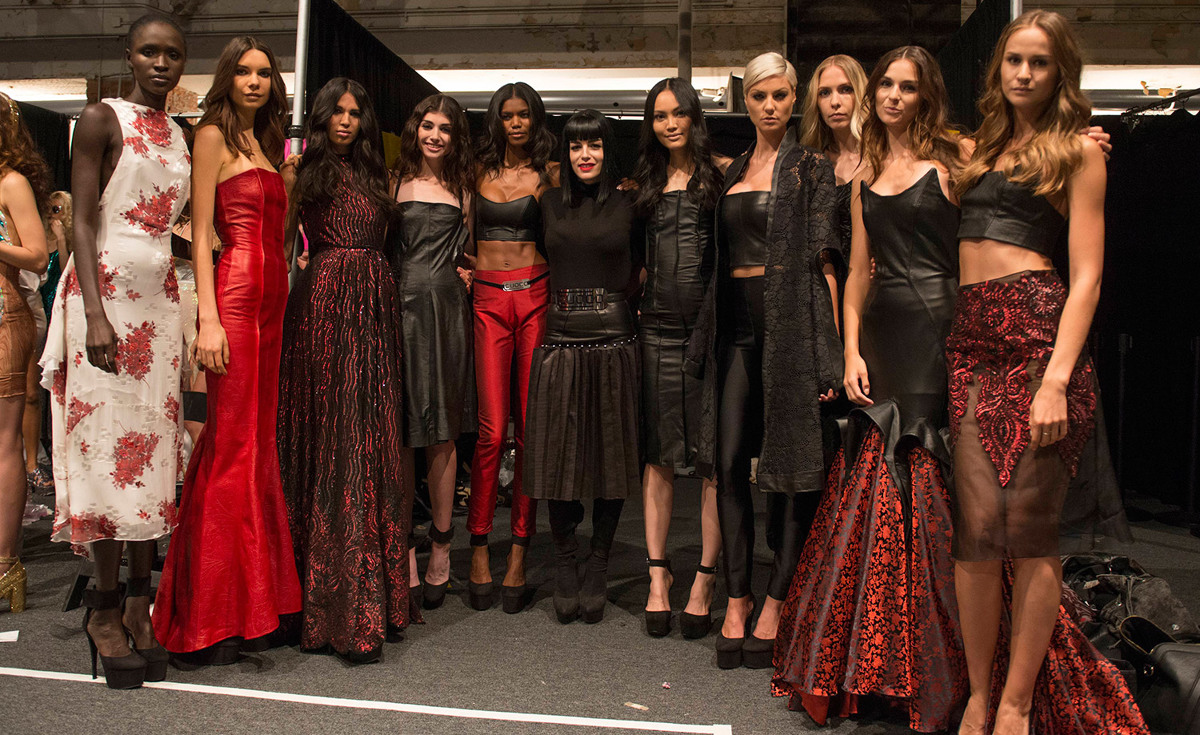 Edmond Newton
Edmond clearly likes to dress women for glamour and sophistication. He has a way of making them look sexy and refined. However, his final collection lacked cohesion: Some pieces were dull and uninspired, and others were overworked and confusing. He did create a captivating black gown with a draped front (second from left, below) that was quite sophisticated (and would look terrific in a jewel tone, as well). It was his explosion of toilet paper and gigantic ruffles that didn't quite work. The judges said he had a lot of growing to do, and that seemed accurate to me. He's capable of a lot more than what we saw at Fashion Week, once he finds his direction.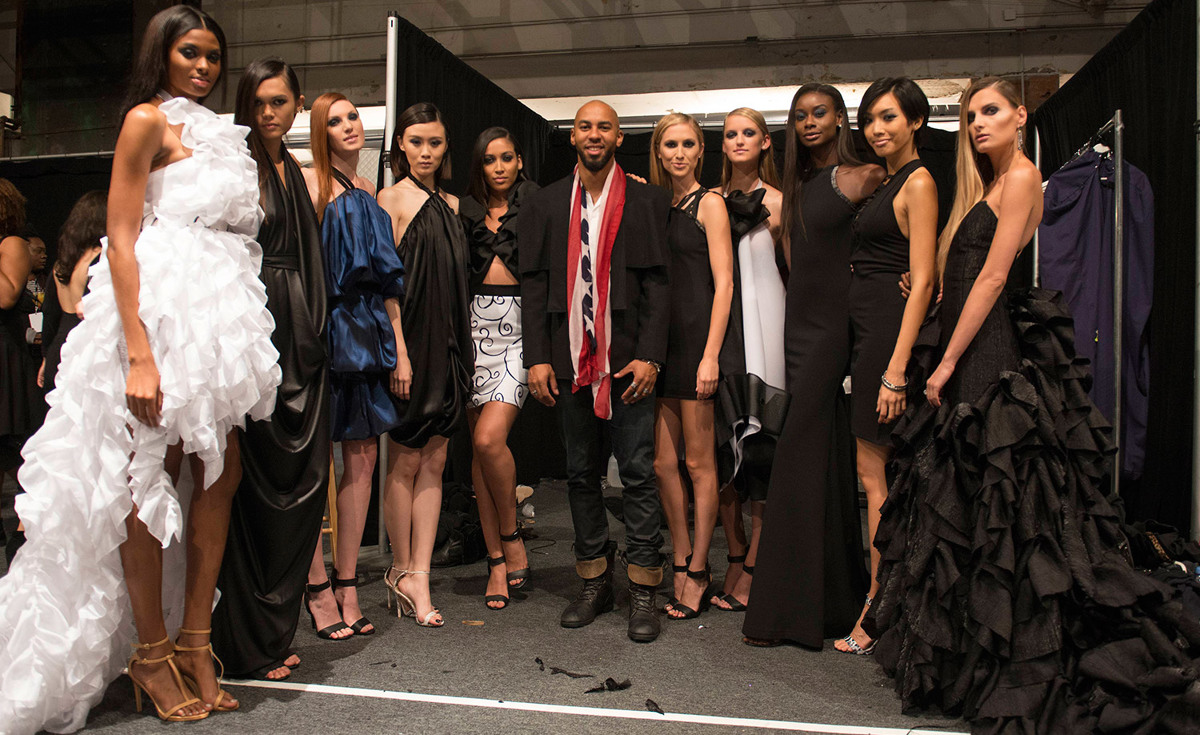 The $64,000 question:
Did you agree with the judges? Reply below, and don't forget to show your work. (BTW, we don't actually have $64,000, and also, there's no right answer!)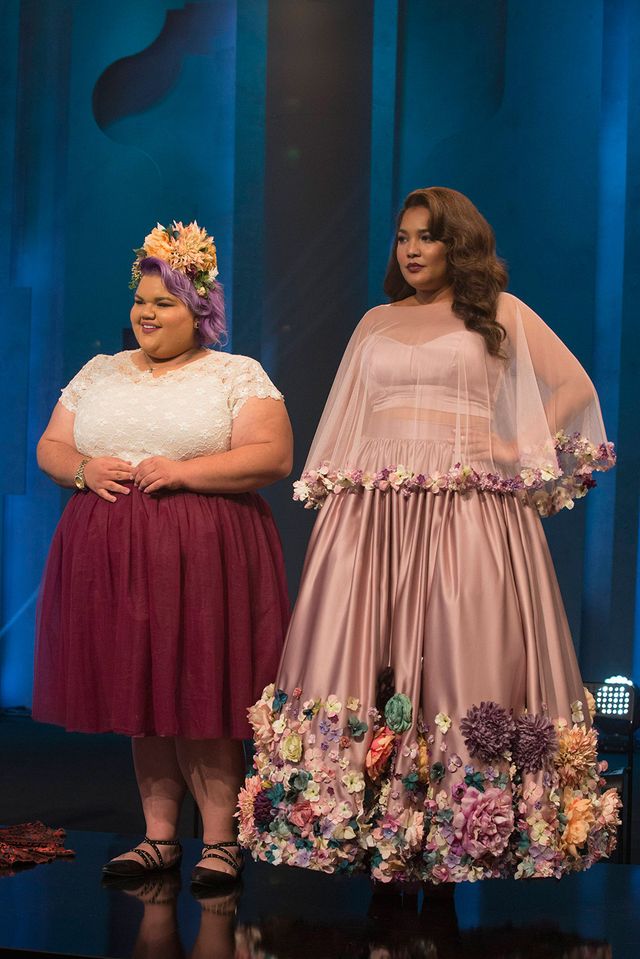 Designer Ashley Nell Tipton with one of her winning looks.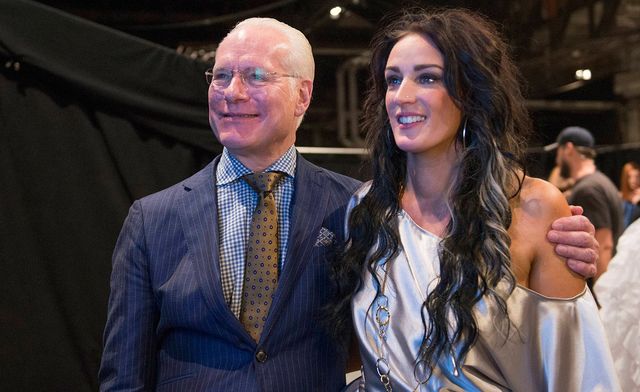 Tim Gunn and Kelly Dempsey watch Kelly's runway show.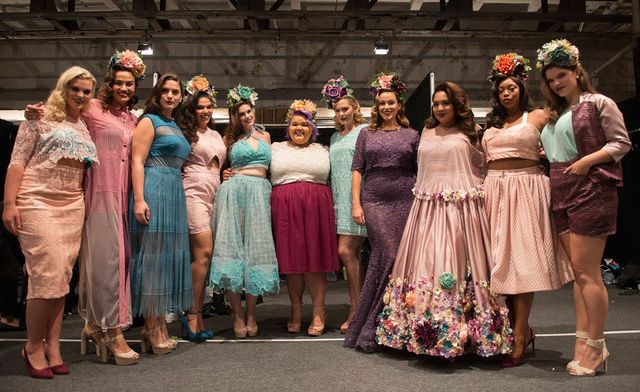 Ashley Nell Tipton with her collection.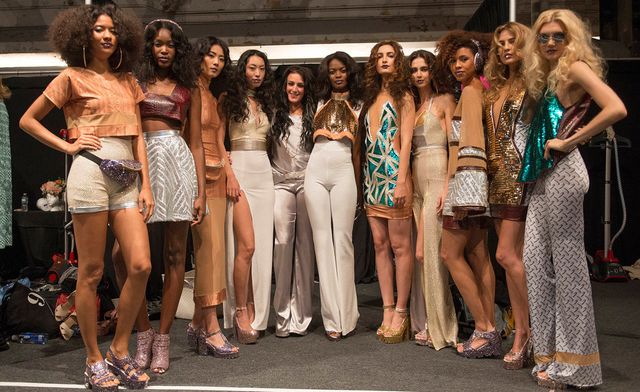 Kelly Dempsey with her collection.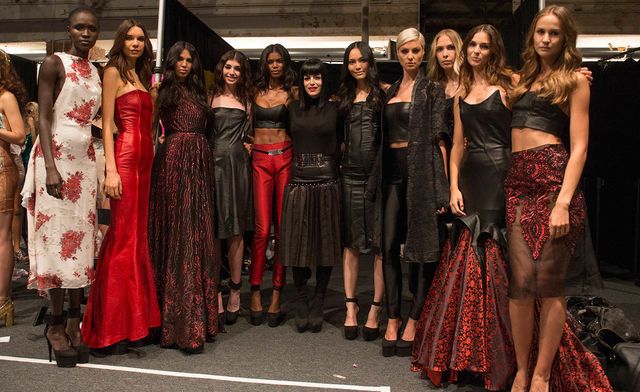 Candice Cuoco with her collection.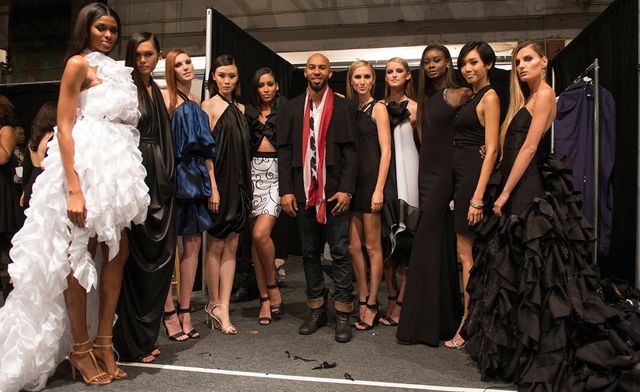 Edmond Newton with his collection.