Notions: Gertie's Ultimate Dress Book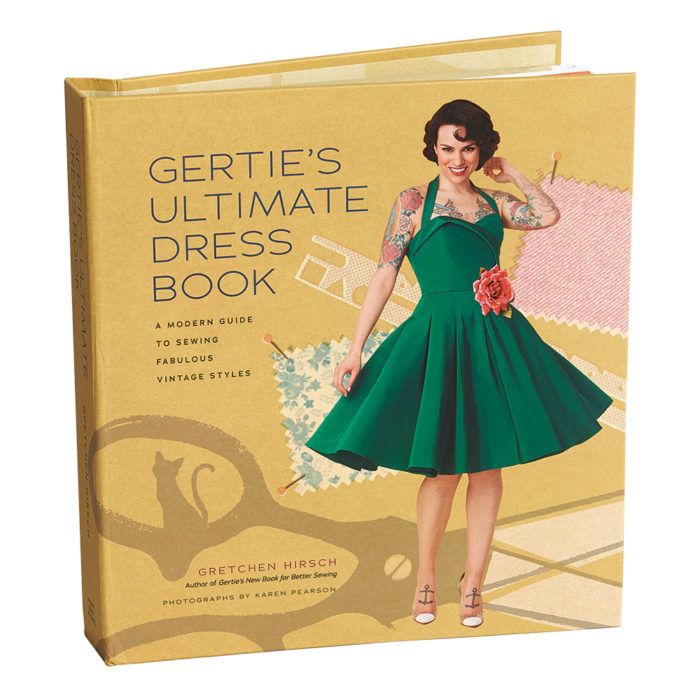 This post was originally featured in the Notions department of Threads #186 (August/September 2016).
If you love retro style, check out the new sewing book by Gretchen Hirsch. Gertie's Ultimate Dress Book: A Modern Guide to Sewing Fabulous Vintage Styles (STC Craft, 2016) is a comprehensive reference to dressmaking techniques and a pattern book in one 236-page, spiral-bound hardcover package. The book's first half teaches a solid range of skills such as dress construction, finishing details, fitting, and working with special fabrics. The second half offers patterns and instructions for 23 vintage-style dresses designed by Gretchen for day, night, and special events. Patterns are printed on separate pattern sheets in an envelope at the back of the book. The pattern pieces are also interchangeable; any bodice can go on any skirt, and collars, sleeves, etc., are mix-and-match so you can create even more than the 23 designs provided.
Available from AbramsBooks.com for $35.00.
---
In addition to this wonderful book, if you are looking for Great Sewing Books, we have a collection of our favorites!