Learn to Taper Sleeves – Long or Short!
Learn how to reduce the circumference of long and short sleeves for a slimmer silhouette. Evamarie Gomez and Judith Neukam; Shot by: Gary Junken
If you need to taper sleeves that are too large for your frame, this video from Industry Insider Techniques Vol. 6 will show you how to fix that.
In Volume 6 of this in-depth series, respected sewing instructor Louise Cutting shares more insider secrets for dealing with challenges. She gives you a behind-the-scenes look at how the pros solve the same sewing and fitting dilemmas you face. In this series, you'll learn how to handle fragile fabrics, make perfectly aligned vertical buttonholes, sew elegant darts, make self-fabric interfacing, and many more expert techniques.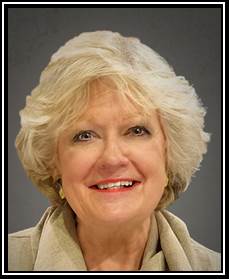 Louise is a contributing editor for Threads magazine and has been featured in instructional DVDs, including the popular eight-volume Industry Insider Techniques produced by Threads parent company, the Taunton Press. Louise's Cutting Line Designs independent pattern company may best be known for offering the One Seam Pant she created; more than 74,000 copies have sold. An internationally known speaker on sewing and design, she has appeared on several television shows including; Sew Much More for HGTV and DIY; and America Sews and Sewing with Martha Pullen for PBS. Her numerous articles and pattern designs have been published in Threads, Sew News, Sew Today, SewStylish, Handwoven, and the former Sew Beautiful magazines. Louise ran the Fashion Design Department at The Art Institute and Prospect Hall College in Fort Lauderdale, Florida, and taught interior design at Marymount College in New York. She also owned Fabric Collections, a designer fabric store in Winter Park, Florida, for 15 years. She was accepted into the American Sewing Guild's Sewing Hall of Fame in 2014.