Quick Tip for Labeling Your Serger
Learn how to label your serger in this "Sewing Tips" video by Threads.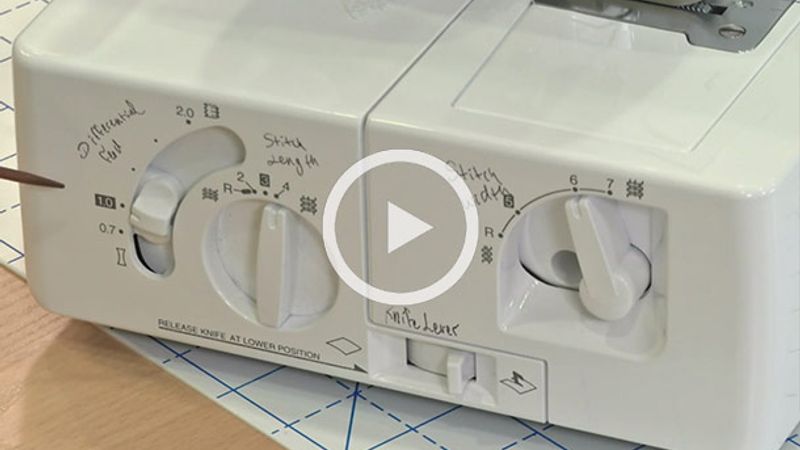 Evamarie Gomez and Stephani Miller, Videographer: Jeff Roos
Beginners and advanced sewers alike can find a serger confusing. The multiple thread spools, needles, and loopers are sometimes difficult to keep track of, even if they are color coded. Stephani L. Miller, Threads' former special projects editor, cuts to the chase: She suggests labeling each control on her serger with a permanent marker. The labels make it easy to see at a glance which threading path to follow and which dial or switch to use when adjusting the stitch. Save time with this quick solution.
For more information on sergers and serging, see the following additional resources.
Find out how to silence your serger, or at least reduce the volume of this helpful machine, in "Quiet Serge."
Learn all the ins and outs of serging in Threads author Pamela Leggett's book and companion DVD, Sewing Essentials: Serger Techniques (The Taunton Press, 2015).
Finally, if you're curious about sergers but don't already own one, you'll enjoy learning more about what to look for. Read "Shopping for a Serger" to discover the best way to test and select a machine that can perform necessary sewing tasks.
Watch More Threads Sewing Tips Videos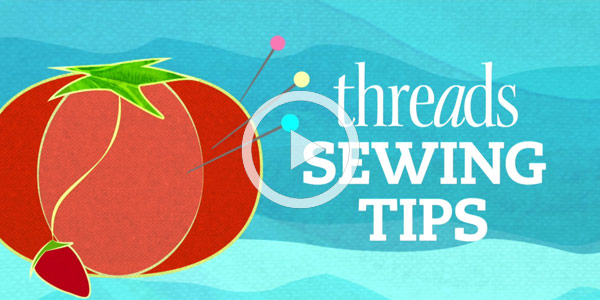 ---
Submit your tip
At Threads magazine, we're always searching for tips, tricks, and solutions to help you sew smarter, better, and faster. Send us your great ideas for a chance to be featured in the magazine's Tips department.
Tips can be emailed directly to Threads or mailed to Threads Tips, PO Box 5506, Newtown, CT 06470.
We pay for any tips published in our magazine.