Hong Kong Fabric Shopping: More Destinations to Enjoy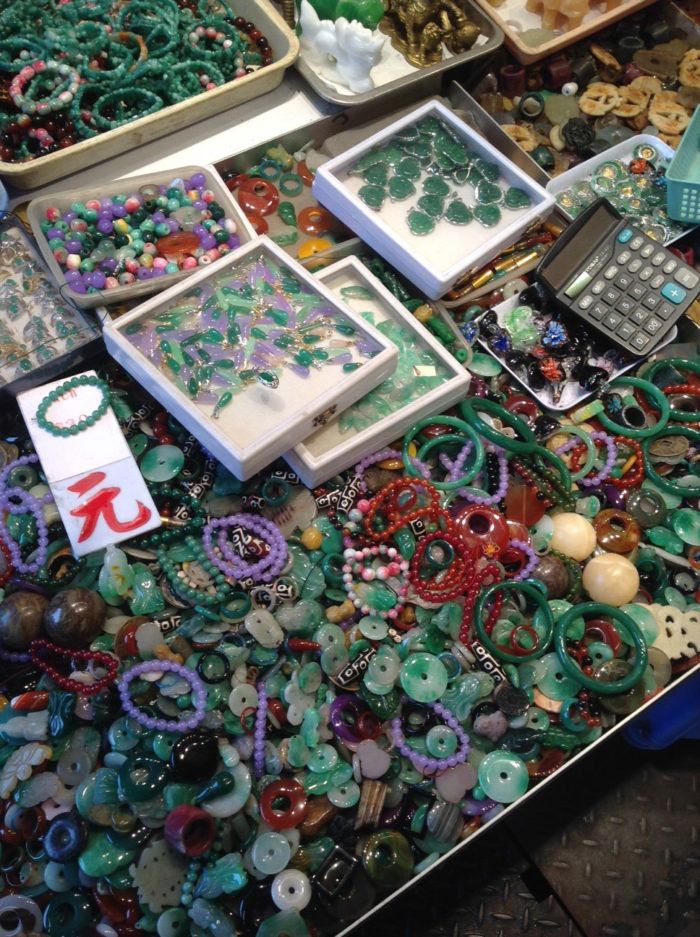 Hong Kong is a thriving metropolis with more than 7 million residents in a little more than 420 square miles. Among the major exports from mainland China that pass through the city are textiles and garments. It's an amazing place for sewers to find exotic fabrics and trims. In Threads #180 (Aug./Sept. 2015), author Linda Turner Griepentrog shared her favorite fabric shopping destinations in Hong Kong, as well as tips for navigating the city and finding good deals. Linda has visited the city more than a dozen times, and leads tours there for the American Sewing Guild (more information about her next tour is available at the end of this post). In this web extra, Linda offers details about additional Hong Kong sites you wouldn't want to miss.

Angus International Silks (Penthouse and 18th floor, 8 Soares Avenue, Kowloon)
You'll find silk, silk, and more silk at this exporting company, a 15-minute walk from the Mong Kok Mass Transit Railway station. You can order directly from swatch cards and have your selection delivered to your hotel within a day. If you're a quilter, look for assorted bags of scraps as well, which are perfect for crazy quilting.
The Lanes (Li Yuen West and Li Yuen East, Central)
These two parallel alleyways between main streets are lined with various vendors. Behind them, however, are some fabric stores with assorted offerings from gingham to silk varieties. This area is also a fantastic place to buy inexpensive luggage if you happened to overindulge with your purchases and need a way to get them home.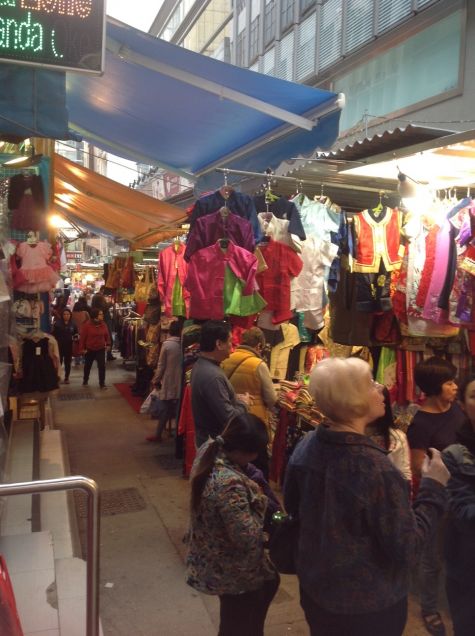 Mountain Folkcraft  (12 Wo On Lane, Central)
This small shop at the end of a short cul de sac is a treasure trove of handmade crafts from around the world. In addition to crafts, you'll find interesting ethnic garments, accessories, and a great selection of fabrics. Most are ikats, indigos, and hand-dyed varieties, in assorted hues.
(If you need a fun respite from shopping and walking, the Hong Kong Hard Rock Café is at 55 D'Aguilar Street, just down the street and around the corner.)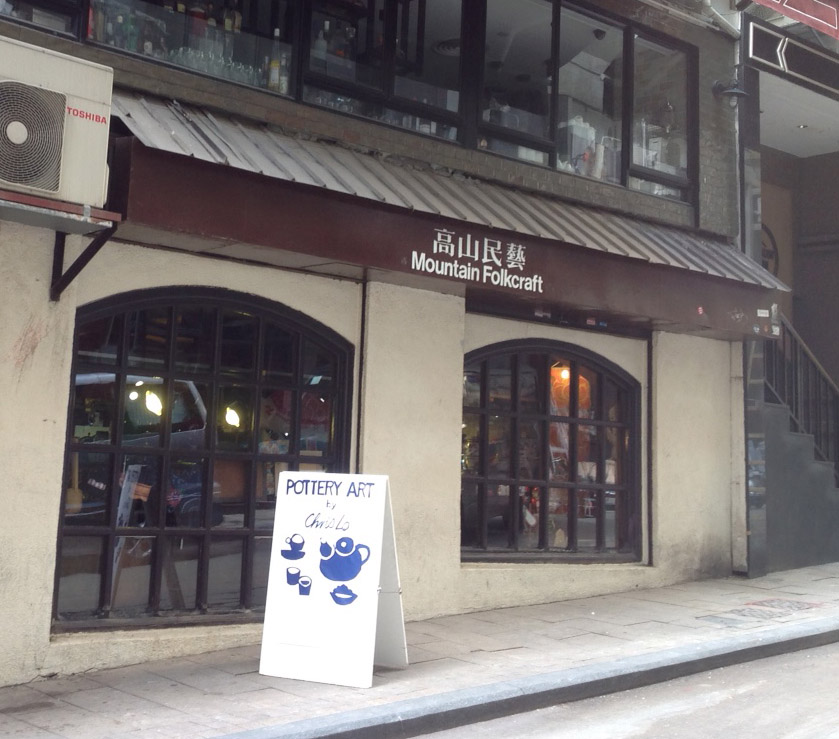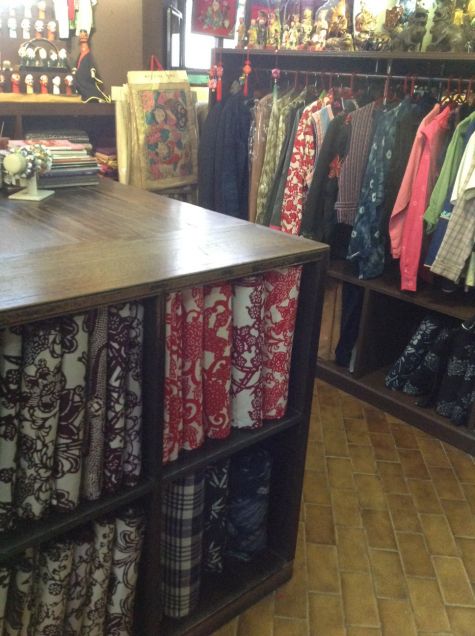 Jade Market (At the junction of Kansu and Battery streets, Yau Ma Tei, Kowloon)
Situated in two large areas on opposite sides of the street, Jade Market is filled with purveyors of any and all things green (and other colors, too). In addition to beads, pendants, and baubles of all kinds, you will find old Chinese coins, teapots, and a host of other items to entice. This is definitely a place to bargain on prices, and expect to pay about half of most original asking prices. It's a game worth playing. Note that this a source for fun jewelry pieces, not fine jade. In addition, look for the "junk jade" bins near the doors to find inexpensive, fun garment and purse closures and souvenir pieces.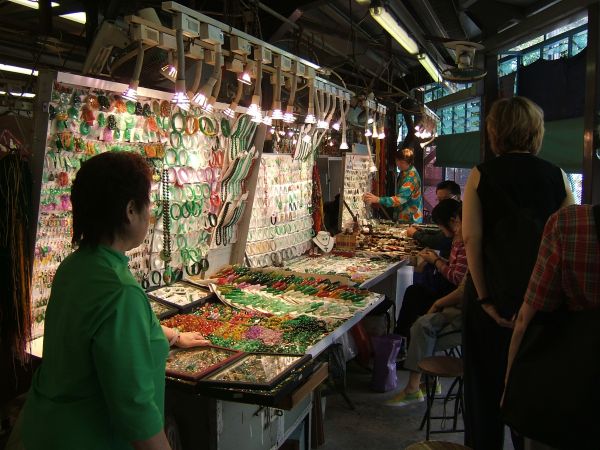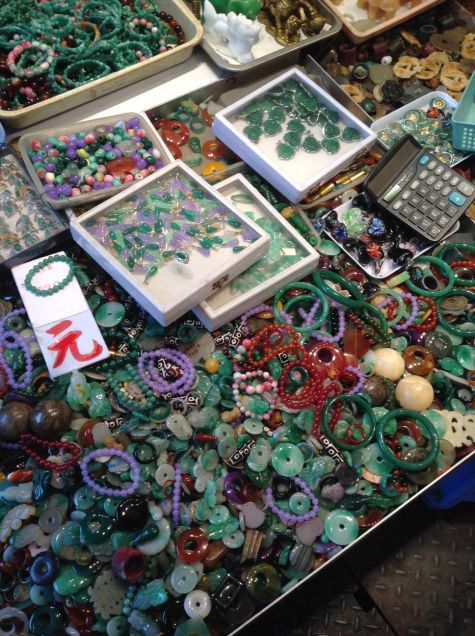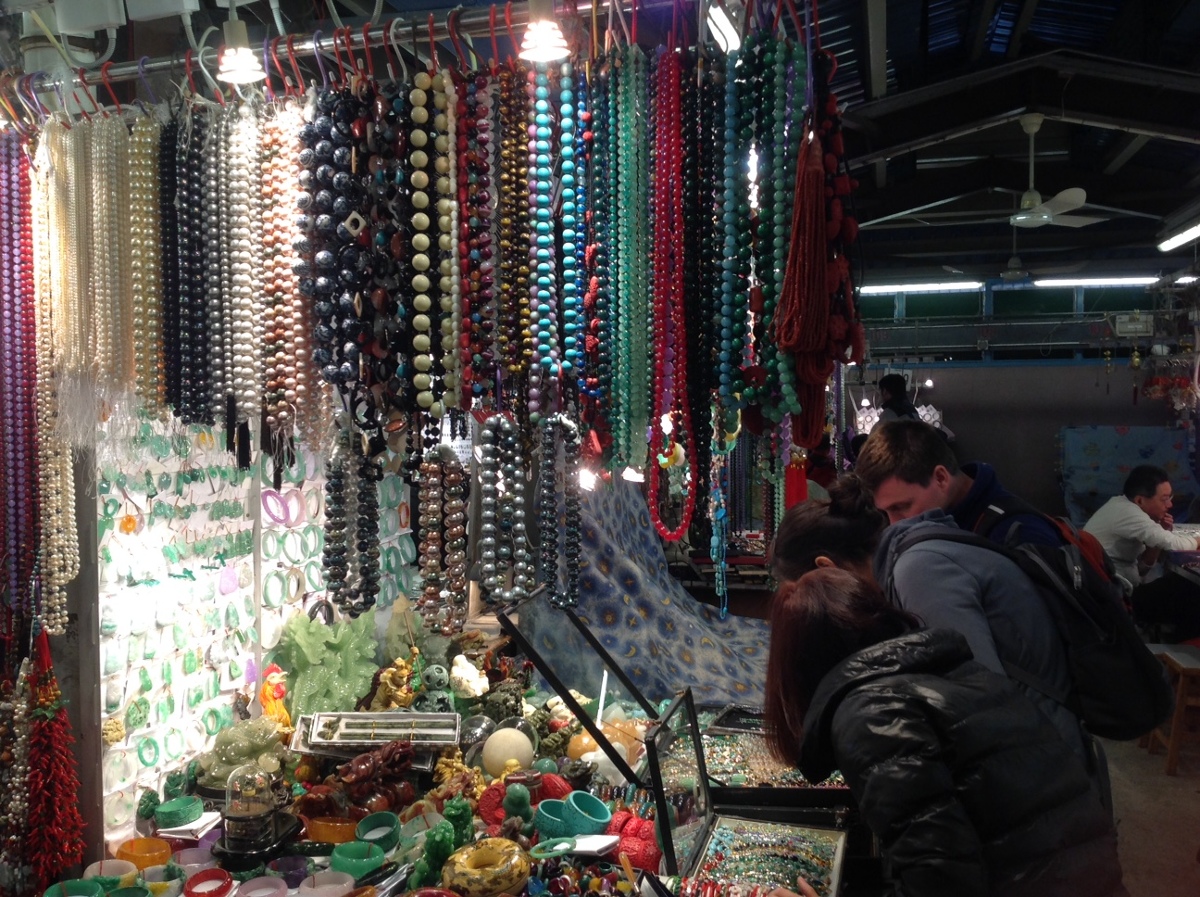 Shanghai Tang(1 Duddell Street, Central)
While this store doesn't sell fabric, it does sell high-end Chinese-inspired clothing, well worth the time for snoop shopping. The garment details are admirable and offer plenty of ideas for your own garment-sewing escapades. There's a section of souvenir-type goods and gift items as well, such as silk-covered journals, silk coin purses, and more.
Chinese Arts and Crafts  (2/F, Causeway Centre, 28 Harbour Road, Wan Chai, Hong Kong Island)
With a lovely selection of high-quality Chinese products in multiple store locations, this department store beckons visitors. If you're looking for fabrics, only the Wan Chai location stocks them. However, the selection includes beautiful silks and brocades that are worth visiting.
Yue Hwa Chinese Products Emporium  (301-309 Nathan Road, Kowloon)
If you're looking to take home some quality silk brocades or solid silks, this store has a fabric department with a multitude of enticing, colorful rolls. The selection isn't large, but the rest of the store has other great things to offer, including clothing, linens, and gifts.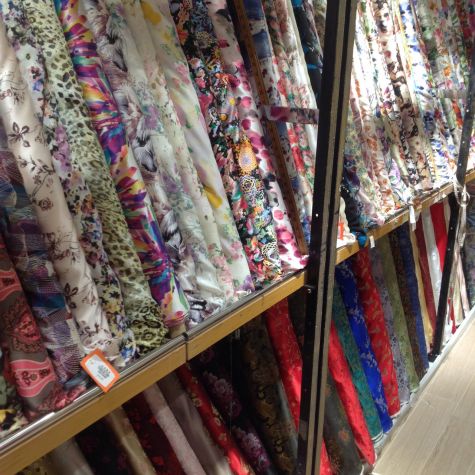 See it all for yourself
If you'd like to shop Hong Kong for fabric with a like-minded group, the American Sewing Guild will offer a tour to this wonderful city in fall 2016. Travel with the author (an 18-time visitor) to explore the city's fabric resources, visit a costume-making shop, and do some sightseeing. For more information, visit ASG.org and click on "Sew Much Fun Tours," or e-mail Linda at [email protected].
Share Your Thoughts
Have you ever traveled to Hong Kong? If so, did you purchase any fabrics, embellishments, and any other textiles?
Photos: Courtesy of Linda Turner Griepentrog