The Perfect Wedding Gown Starts on the Inside | Episode 8
Special guest Susan Khalje shares her insights on designing, making, and wearing fabulous dresses.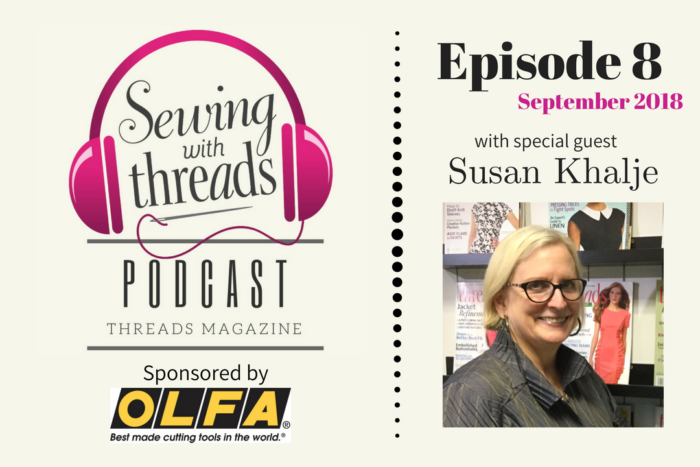 Couture sewing expert and Contributing Editor Susan Khalje shares her insights on sewing for weddings, taking sewing shortcuts, and whether to pretreat fabrics, in the Sewing with Threads Episode 8 podcast.
Susan, the author of Bridal Couture: Fine Sewing Techniques for Wedding Gowns and Evening Wear (Krause, 1997), begins by discussing with Threads editors her guiding thought when writing the book, wedding dress trends today, and gown construction and fitting.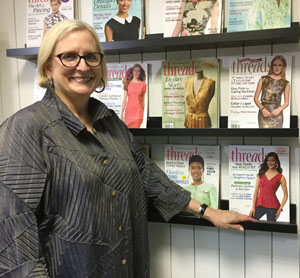 Susan was excited by the recent royal nuptials and talks about the gown worn by Meghan Markle (now the Duchess of Sussex) when she wed Prince Harry on May 19, 2018. It was different from other British royal wedding gowns, particularly those worn by Diana, Princess of Wales, and Kate, Duchess of Cambridge.
Susan explains that for any gown to look great, it's important to: create a fitting garment known as a muslin, or toile; build an inner foundation; and construct the garment carefully.
Among Threads' many articles, posts, and videos on the muslin, or fitting garment, are Video: Making and Using a Muslin and Transfer a Muslin Drape to a Paper Pattern.
For information about a garment's essential inner foundation, Susan walks through how to sew a foundation layer in "Underlining Principles," Threads #154, April/May 2011.
The foundations and inner corselets of Dior garments were examined closely by Kenneth D. King in this Threads post: An Inside Look at Vintage Dior Strapless Gowns from the 1950s.
Susan also lays out the reasoning of several couture embellishment and construction techniques used in older garments in "Vintage Details," Threads #155 June/July 2011.
Be sure to see Susan's recent couture garment on the cover of Threads #198, Aug./Sept. 2018, and read her article,  "Success with Narrow Fabric," in the issue.
Susan notes that she frequently uses silk organza inside a gown. "Learn the Secret Strength of Organza" by Marla Kazell, Threads #124, April/May 2006, explains how you can do this, too.
Find out more about Susan Khalje at her website, SusanKhalje.com.
---
We have created a podcast survey to help guide our content. Please take a moment to answer a few questions.