Couture Skirt Refinements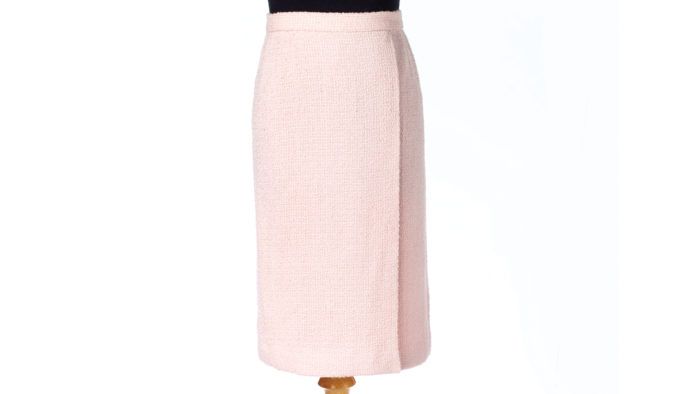 I've been a collector of Chanel garments for many years and have come to appreciate the chic and classic nature of the design house's skirt suits. Through my research, based on original pieces I own as well as vintage garments in museum collections, and published information, I've culled key construction techniques. These yield a skirt that's sleek, nicely shaped, and exquisitely finished. Applying these methods to a pattern of my own design, I can make a timeless, comfortable, and long-wearing skirt, and so can you.
The skirt in question is a faux-wrap style with a straight silhouette. In most versions I've made, the outer fabric is quilted to a soft silk lining, mimicking Chanel methods. The style is subtle, and some of the refinements I've included aren't visible in the finished garment. However, they make a big difference in wear. Starting with the pattern, the side seams are eliminated and replaced with darts. Next, darts are eased rather than sewn. The zipper installation technique creates a little "pocket" at the top where the slider and pull can settle, so they don't show when the skirt is worn. The waistband is abutted at the center-back opening rather than overlapped, for a flatter finish. Finally, there is an option for two short zippers instead of a single long one.
You can add some or all of these details to your own skirts, whether or not you follow the full designer construction method. I show the techniques on a traditionally quilted skirt, but you can adapt them as desired for similar effects on other designs.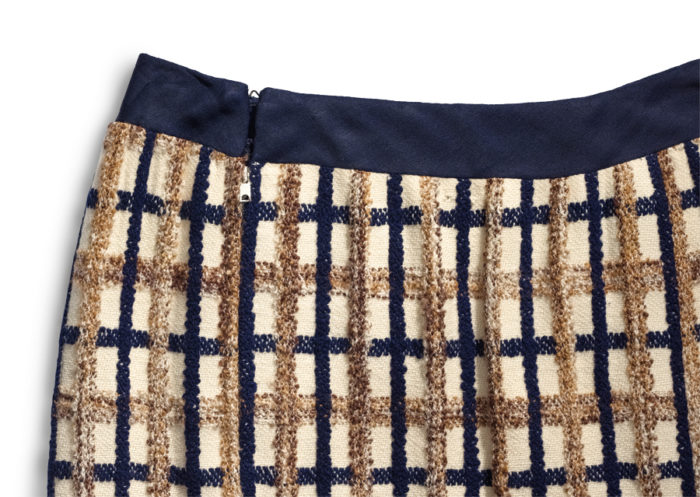 Start your 14-day FREE trial to access this story.
Start your FREE trial today and get instant access to this article plus access to all Threads Insider content.
Start Your Free Trial
Already an Insider? Log in