Find Your Prints
A guide to selecting fabrics that work best for you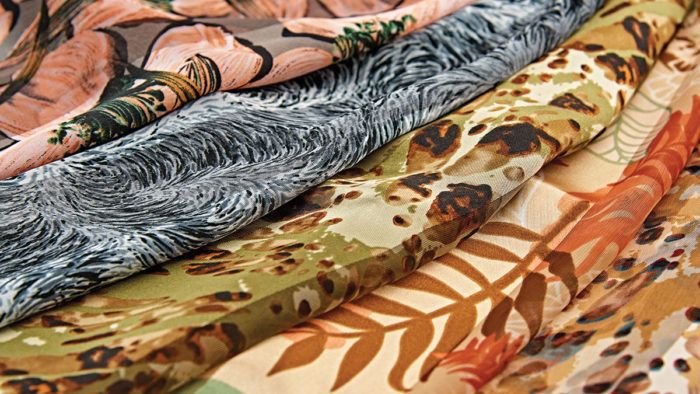 Choosing prints for a woman's wardrobe can be a lot like Saturday night at a singles bar: There are many attractive choices on display, but only a select few you should consider taking home. It's easy to let emotions take over the process, so having a clear-cut set of criteria in advance improves the chance of a meaningful long-term relationship.
In my experience as a fashion and image consultant and teacher, I've noticed that most sewers tend to buy too many prints, resulting in wardrobes with limited mix-and-match opportunities. Admittedly, prints are more engaging on the bolt than solid fabrics, but they should be the "icing" in a wardrobe: They need some "cake"—basic pieces in solid colors— with which to wear them.
When you're choosing prints for your wardrobe, how do you know which are the right ones to buy? The secret is what I call "points of connection." The more characteristics the print shares with the woman wearing it, the more fabulous she looks. This concept is based on the design principle of repetition—repeating a visual element to unify the total effect. I'll show you how to consider such elements as color, texture, and scale to find a print that makes you glow.

The goal is for the print to create a unifed picture with the woman, keeping her face the focal point of the entire look. In other words, she should be wearing the print, instead of allowing the print to wear her.
This sounds self-evident, but many of us forget that the garment's job is to make us look our best, not to stand out on its own. I encourage my clients and students to hold out for print fabrics that bring out their best features. It may take…
Start your 14-day FREE trial to access this story.
Start your FREE trial today and get instant access to this article plus access to all Threads Insider content.
Start Your Free Trial
Already an Insider? Log in