The Secret to Couture Gathering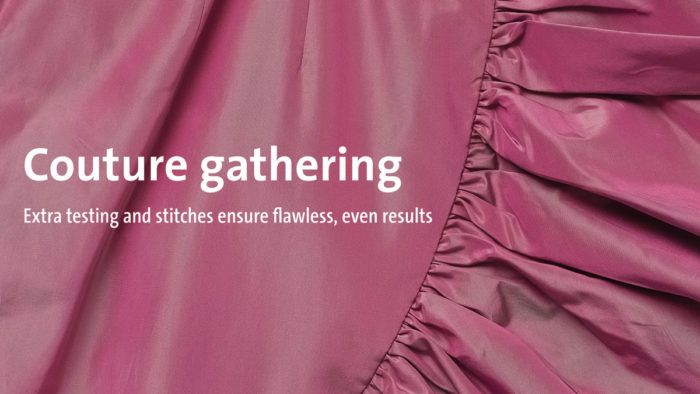 Whether in ruffles, at skirt waistlines, or in the caps of puffy sleeves, gathers are used in subtle or dramatic ways to add volume, shape, and interest. There's nothing lovelier when they're beautifully formed, and there's nothing worse than poorly made gathers. They can spoil an otherwise carefully sewn garment. A properly made set of gathers has uniform fabric folds, evenly aligned and distributed along the attachment seam. There are no unwanted tucks or pleats, and no folds are noticeably wider or narrower than the others.
To create nice gathers, take the time to apply some extra steps. They are not difficult, but you'll find they make all the difference in the quality of your results. Your garments will look better than professional—they'll display the beauty of truly couture work.
Plan the desired effect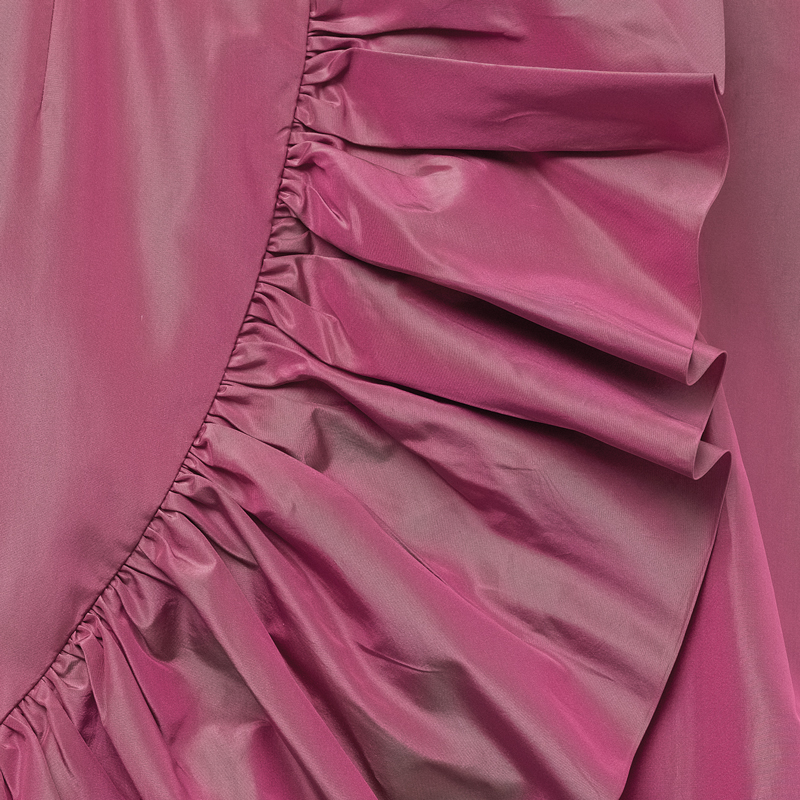 Establish how much fabric you can gather into a seamline through experimentation. The fabric type and grain must be considered.
Gathering ratio
To know how much fabric to prepare for gathering, determine the gathering ratio: the relationship of fabric to be gathered to the length of the attachment seam. Experiment to decide on the look you want—small, tight gathers, or something fuller and more generously spaced.
Generally, lightweight fabrics can be gathered at a higher ratio than thick, hard-to-gather fabrics.
I once gathered nearly 6 yards of handkerchief linen into the waistline of a wedding dress. On the other hand, I struggled to gather silk gazar at all; it just didn't want to cooperate. I managed it in the end, with a lot of patience and a bit of strength. Make test swatches to determine how easy or difficult your fabric is to gather.
Fabric grain
You may find your…
Start your 14-day FREE trial to access this story.
Start your FREE trial today and get instant access to this article plus access to all Threads Insider content.
Start Your Free Trial
Already an Insider? Log in