Do You Sew Flat-Felled Seams on the Right Side or Wrong Side?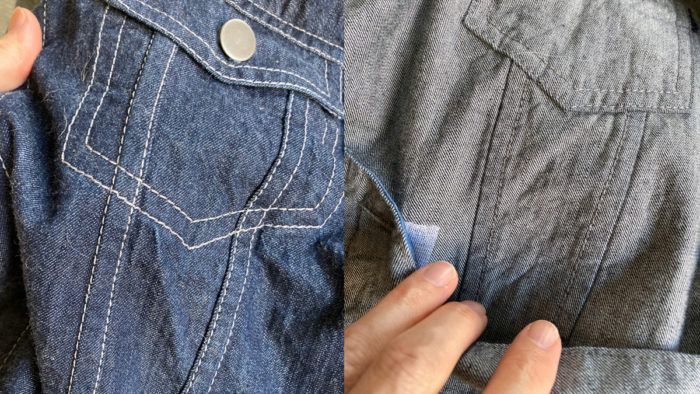 Flat-felled seams are among the most common seam finishes in traditional menswear.
But if you've ever sewn menswear or examined men's garments, you'll notice something curious about flat-felled seams: Sometimes they're sewn on the inside of the garment, and sometimes they're sewn on the outside.
Whichever side flat-felled seams are sewn on, their construction is the same, and they are equally strong wherever they appear. So why the different placements?
Tradition vs. preference
It's worth stating from the outset that while there are traditions in garment construction, you, as the designer/sewer, are allowed to do whatever you like. That's one of the benefits of sewing your own clothes.
In my opinion, when it comes to menswear especially, most of us want our home-sewn garments to appear constructed as much like ready-to-wear (or factory-sewn) clothing as possible. There's more wiggle room in women's styles, with less conformity to established tradition, hence more variation.
How to make a flat-felled seam
Let's consider the flat-felled seam. For those not familiar with it, here's how to sew a traditional flat-felled seam.
1. Stitch two pieces of fabric together.
2. Trim one seam allowance.

3. Fold the longer allowance over the trimmed, narrower one.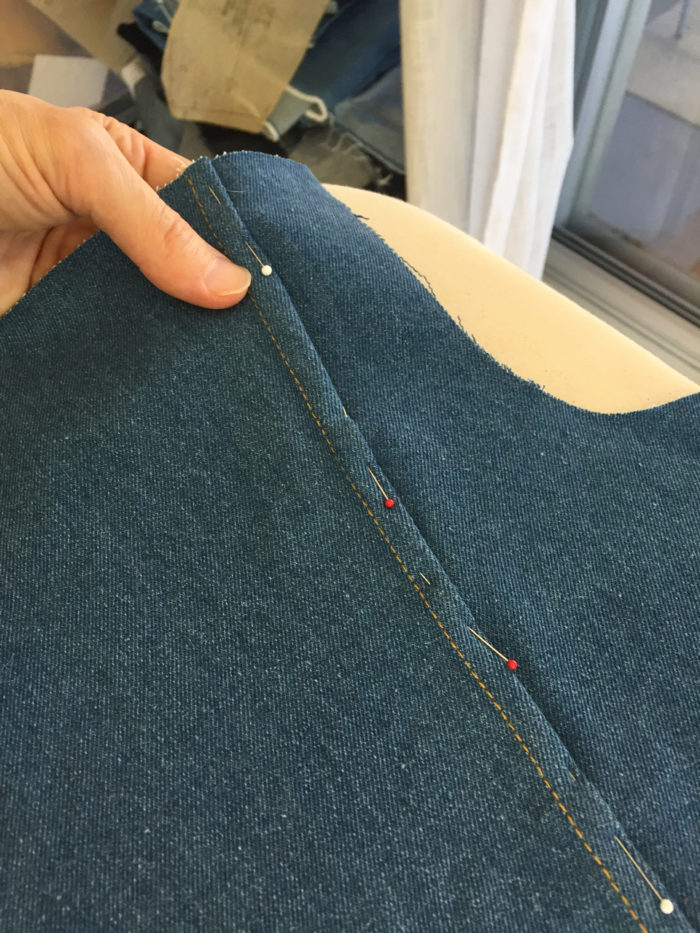 4. Then topstitch along the edge, near the fold.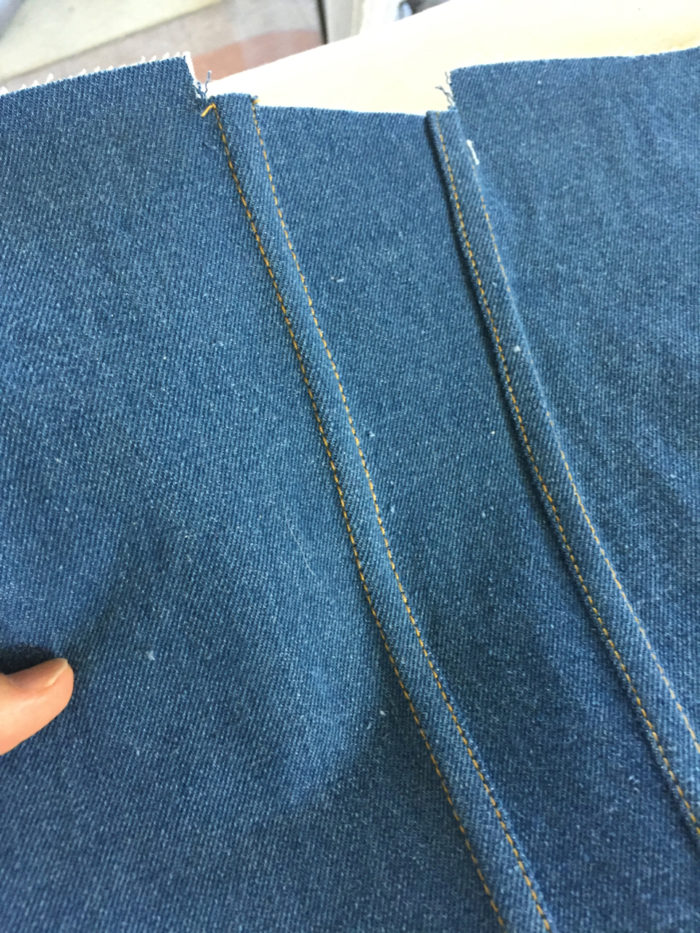 If you examine the finished seam, you'll see two lines of stitching: the original, first stitched line that connects the two pieces of fabric, and the topstitched line that holds down, or fells, the two folded seam allowances. All raw edges are enclosed.
The opposite…
Start your 14-day FREE trial to access this story.
Start your FREE trial today and get instant access to this article plus access to all Threads Insider content.
Start Your Free Trial
Already an Insider? Log in