A Collector of Couture | Episode 32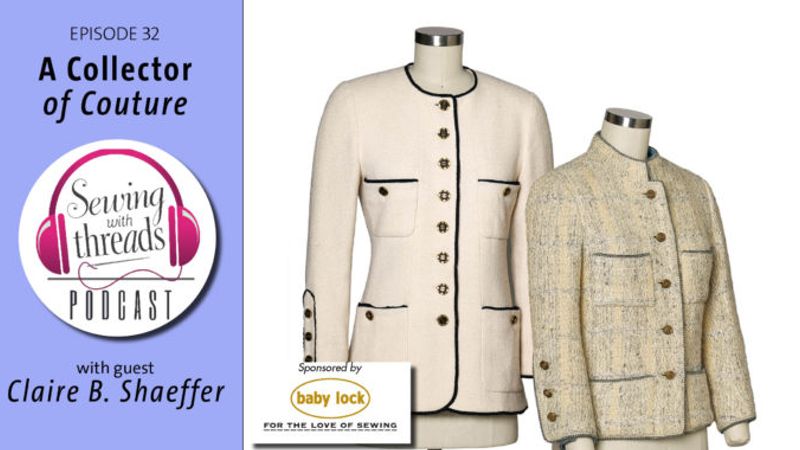 Video: Threads Magazine
Claire B. Shaeffer, a frequent author for Threads and owner of a couture collection, chats with Editorial Director Sarah McFarland and Senior Technical Editor Carol Fresia.
A prolific teacher and writer, Claire shares her expertise in couture sewing techniques through detailed articles, in-depth books, and how-to DVDs (available at the TauntonStore.com). She has also written many articles on haute couture designers. Claire remains one of a small number of individuals to receive the Association of Sewing and Design Professionals Lifetime Achievement Award. She has been inducted into the American Sewing Guild Hall of Fame, as well. She created Claire Shaeffer's Custom Couture Collection pattern line by Vogue. Find out more about her at her website, Sewfari.org.
In this conversation, we learn how Claire began sewing and how she developed her love of couture garments and the techniques used to make them. She tells us that her favorite aspect of sewing is the independence it imparts, no matter what your skill level. From mending to re-creating designer garments, sewing gives you the freedom to manage your wardrobe on your own, she says.
A couture collection for teaching
Claire uses her massive collection of more than 2,000 garments as a teaching tool. Those garments that fit also become part of her wardrobe. She shares that her training includes a degree from a technical/trade school but that she has learned more from looking at garments from every level of the price scale.
Her collection, purchased from shops and at auction, includes pieces by Chanel, Yves Saint Laurent, Dior, Schiaparelli, Balmain, Balenciaga, among other designers. She has found it difficult to uncover everyday dresses from her favorite era—post World War II. Jackets survive in greater numbers than the original coordinating skirts and blouses.
Comparing an haute couture garment with a ready-to-wear version of the same design is one of Claire's favorite teaching approaches. Threads Insider members can read about this in "Chanel Jacket Comparison."
Claire says these close studies of different manufacturing methods are useful for home sewers seeking the best techniques for their own projects.
Couture for home sewers
We discuss which aspects of couture sewing a home sewing might want to use, including thread-tracing shaped seams, and shaping fabric pieces with steam and pressure. Claire explains that you can stay steam-shaped sections with an underlayer of lightweight stable fabric. This ensures subsequent cleaning and pressing won't remove the shaping.
She also talks about how couture designs were licensed and re-created by ready-to-wear manufacturers in the United States. We can learn a lot about how the factories adapted construction techniques to get a similar look, at much lower cost and more quickly.
Home sewers interested in high-quality results in their clothes can use many couture techniques. All it requires is an investment in time.
Storing vintage garments
Claire's collection calls for specific storage conditions. She outlines how she maintains proper light, temperature, and humidity levels in the space where her garments are housed. She recommends covering garments with old sheets or Tyvek to protect against fading. Finally, she also discusses pest control.
One reason she maintains her couture collection so carefully is that she wants to donate it to a teaching institution when she retires from teaching and writing. In preparation for that day, she is currently taking an inventory, conserving, and labeling each piece.
Claire has a new book on couture tailoring forthcoming from Laurence King Publishing, in early 2021.
---
Just when you thought you'd seen it all, introducing the Solaris 2 embroidery and sewing machine from Baby Lock. With revolutionary features, including IQ Visionary Projector Technology, you'll see how your design looks before you stitch it out—for perfect placement every time. The Solaris 2 also comes equipped with the convenient features and technology and educational support you've come to expect from Baby Lock. Visit your local retailer today to learn more.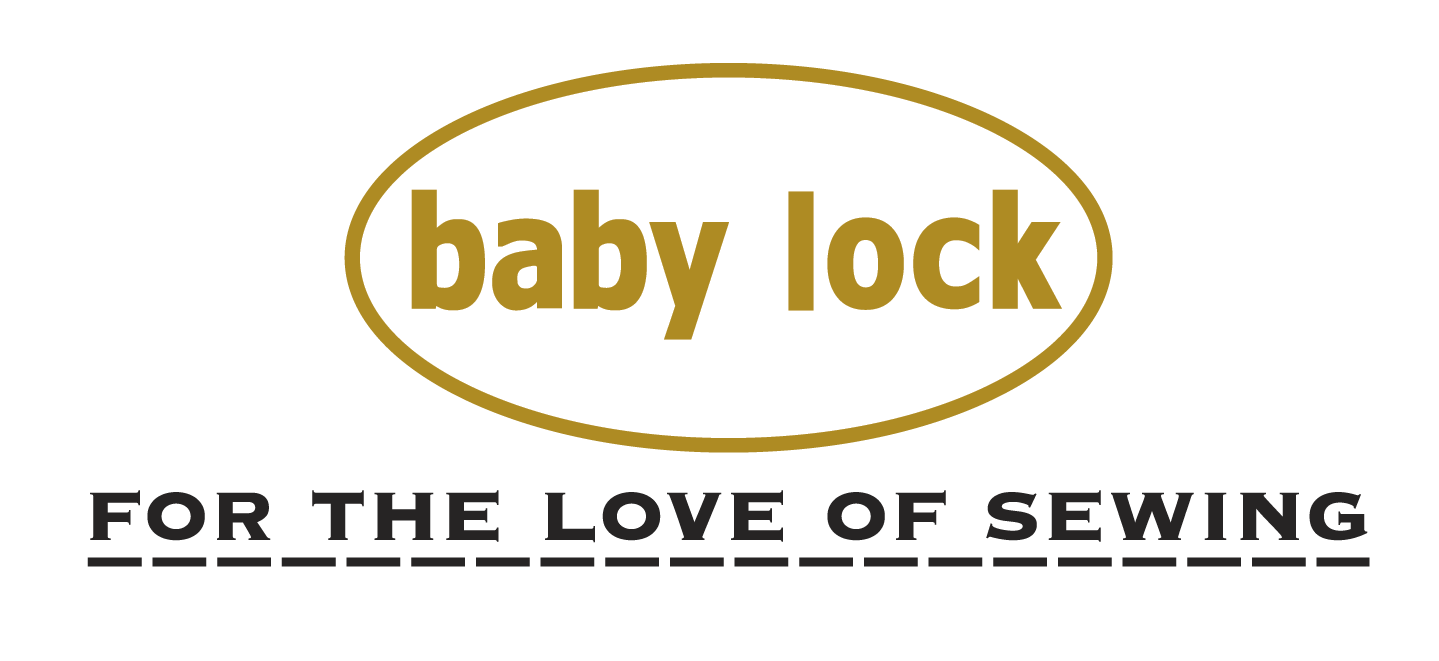 ---
We have created a podcast survey to help guide our content. Please take a moment to answer a few questions.