Sewing-Related Events: September 2020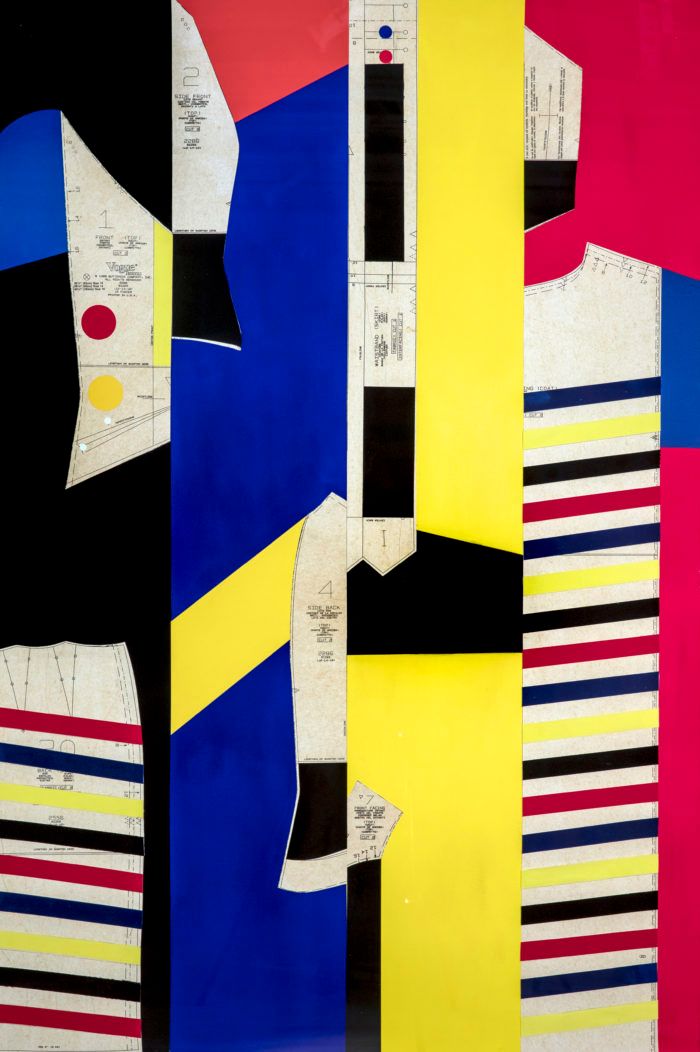 While in-person events can be rare these days, we found two new in-person openings in September and have some virtual shows and exhibitions for you to peruse.
September 10–October 18, 2020: Derrick Adams Exhibition: Patrick Kelly, The Journey, Savannah, Georgia.
In a show at the Savannah College of Art and Design FASH Museum of Fashion + Film, artist Derrick Adams examines an extensive archive of fashion designer Patrick Kelly's work. "The exhibition presents Adams' abstract collages and sculptural works that incorporate Kelly's vintage clothing patterns, iconic fabrics, bold and colorful geometric forms, and embellishments," according to the museum.
SCAD FASH Museum of Fashion + Film plans to extend this exhibition through fall/winter 2020. Make sure to check in advance to confirm in-person safety rules and regulations. Alternatively, visit the site to watch a short video and download the curriculum guide.
September 12, 2020: Breast Cancer Resource Center Livestream, Austin, Texas.
Art Bra Austin is a fully costumed, professionally produced runway show and auction to raise funds to support local women affected by breast cancer. The Breast Cancer Resource Center of Austin is unable to put on Art Bra Austin live in 2020. Instead, it is hosting a livestream fundraiser with an old-school-style telethon, a '90s celebrity red-carpet look challenge, silent auction with celebrity autographed face masks and exclusive virtual experiences, short video clips from BCRC clients, and surprise guests.
See the center's website for more information and to view some of its past events.
Through September 27, 2020: In Pursuit of Fashion, New York
The Metropolitan Museum of Art's Costume Institute exhibition features the collection of Sandy Schreier. Beginning at an early age, Schreier collected 20th-century French and American fashion, both couture and ready-to-wear. She has viewed these pieces as a "form of creative expression."
Note: This show is scheduled to be reopen to the public September 12, but check in advance to confirm in-person safety rules and regulations. Alternatively, visit the online exhibition information to watch a short video or to purchase the exhibition catalogue.
Ongoing: Art of Face Masks online exhibition
In 2019, a group of artists came together to participate in The Art of Dress exhibition organized by Elverhøj Museum of History & Art in Solvang, California. The same group collaborates again in this online exhibition to explore the role of the face mask "as a form of art, individual expression, and self-preservation." The collection includes mixed media, upcycled materials, and hand-printed fabrics.
September 11–16, 2020: Don't forget—it's New York Fashion Week.
Submit your event to Threads:
Do you have an event you would like us to feature? Email the information to [email protected]
Get the latest including tips, techniques and special offers straight to your inbox.