Pattern Review: Simplicity 9377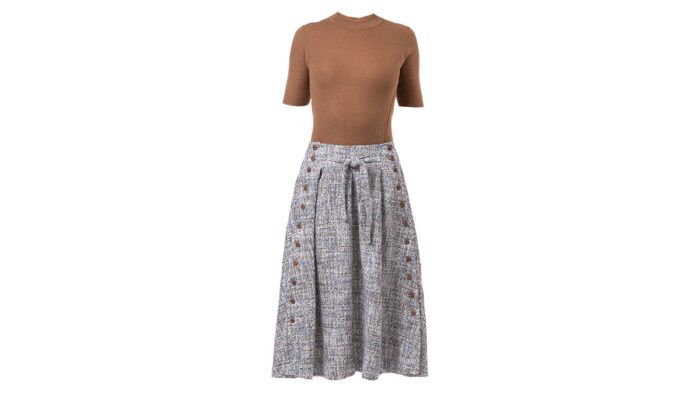 Simplicity 9377
This updated A-line skirt has style ease through the hips and thighs, plus a good amount of flare. It has a curved yoke, 1-1/2-inch-deep inverted box pleats (three in front, three in back), side-seam pockets, lots of buttons, topstitching, and is available in two lengths. The shorter view ends just below the knee, while the longer view ends at midcalf. Details include a button placket on one or both side fronts and an optional nonfunctional tie appliquéd to the waistband.
Our tester suggests:
Clip the skirt waistline seam allowance before sewing it to the yoke to facilitate joining the opposite curves. The instructions call for sewing the yoke to the skirt, then clipping the skirt's waistline seam allowance.
If the fabric is tightly woven, a basting thread helps to ease the top edge of the 2-inch-deep hem; the hem is then topstitched.
Clean-finish the seam allowances, particularly around the pockets, as the area will see the most wear.
The instructions and illustrations are accurate, and all notches and match points line up. On the front piece for views B and C, the long dotted line near the center should be solid. Ignore the short solid line. The side-front yoke piece should say, "cut 4" for views B and C. The sewing is not complicated. Many fabric types are appropriate, but keep in mind the volume, as stiff fabrics will stand away from the body. The yoke, button plackets, and buttons are the focal points. Use these design elements to your advantage. For added interest, consider sewing the button placket facing on the skirt's right side. Make the yoke and facing from a different color or combine complementary fabrics.
(Sized Misses' 6–24 for hips 32-1/2–48 in.)
—Tested by Gayle Moline, Manson, Iowa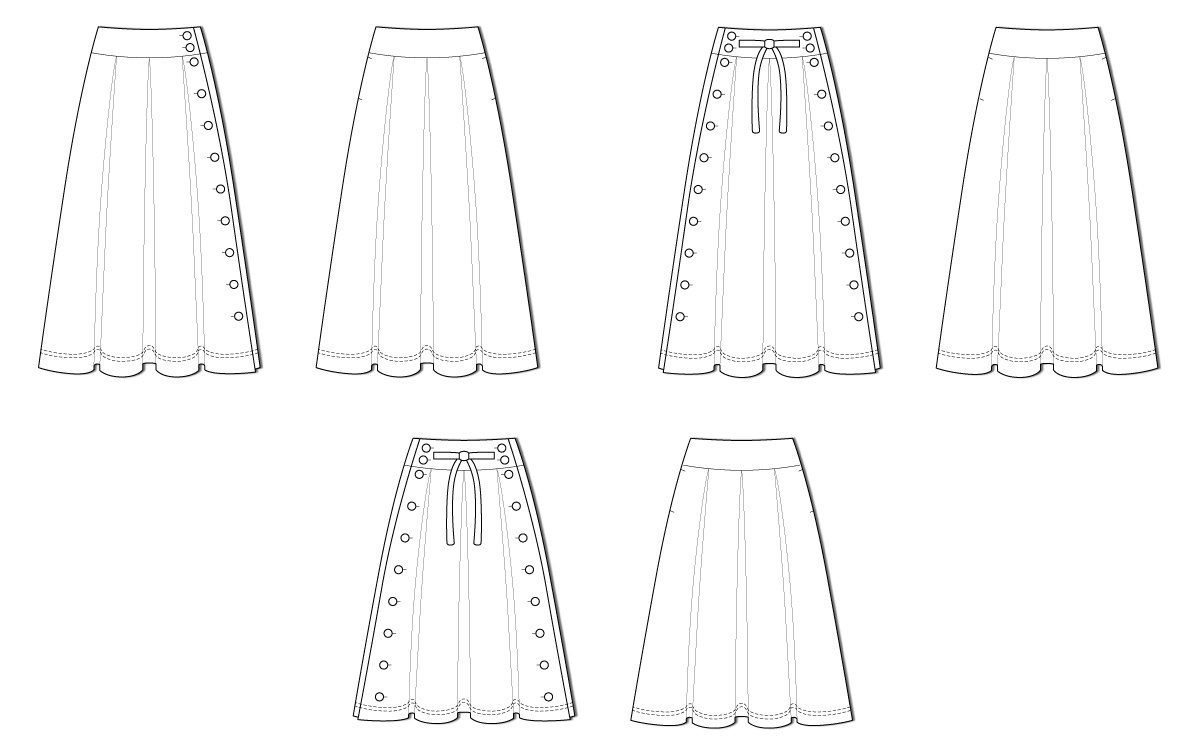 Sewing tip: Consider making some of the buttons nonfunctional.
This review was originally published in Threads #218, Summer 2022. Have you made this pattern? If so, be sure to share pictures in our Readers Closet gallery.
Illustrations by Cassandra Bernier.