Pattern Review: Simplicity 9241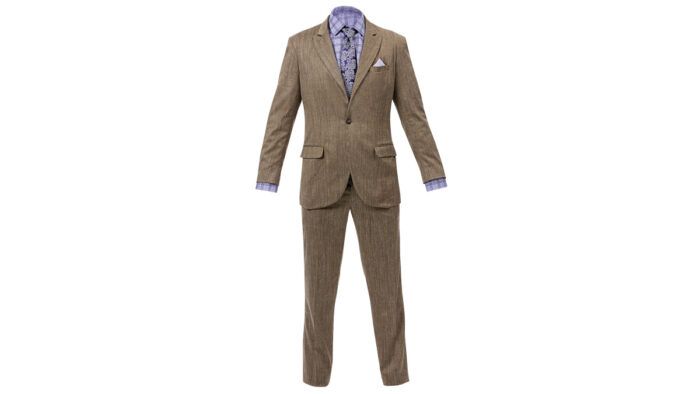 Simplicity 9241
Traditional detailing appears throughout this timeless men's two-piece suit. The unlined jacket has a notched collar with a separate stand, a left chest welt pocket, lower welt pockets with flaps, one-button closure, and lined two-piece sleeves with a vent opening and a functioning button. The back has a center-back seam and a double vent. Completing the look are straight-leg trousers with a two-piece waistband, belt loops, a fly-front zipper, and side-front, angled pockets where a partial edge of the pocket lining attaches to the fly front. In back, the trousers have four waist darts, a small notch at the waistband's center back, two welt pockets with narrow welts, and a button closure. Our tester said the sleeves fit beautifully into the armholes but discovered the hem allowance did not fit the width of the sleeve when turned up. She liked how the fly front pieces joined easily and found the pant leg to be 1 inch wider than the noted measurements. The darts on the jacket front end at the welt stitching line. The illustrations and directions are comprehensive and thorough. Press the stitched welts before slashing the pockets open. Practice sewing the welt pockets.
Our seamstress notes:
Consider using pocketing fabric for all pockets, excluding the inside pocket on the pants front.
When making welt pockets, sew two parallel lines across the long sides of the welts rather than sewing the welts in a rectangle.
The illustration of the understitching on the collar and lapel is shown on the incorrect side.
There is no front placement line on the pants side-front pattern.
Consider casual, laid-back suiting fabrics such as poplin, twill, seersucker, denim, chambray, flannel, or linen. Or go with time-honored tweed or lightweight wool crepe.
(Sized Men's 34–52 for chests 34–52 in. and hips 35–53 in.)
—Tested by Karen Konicki, Rochester, New Hampshire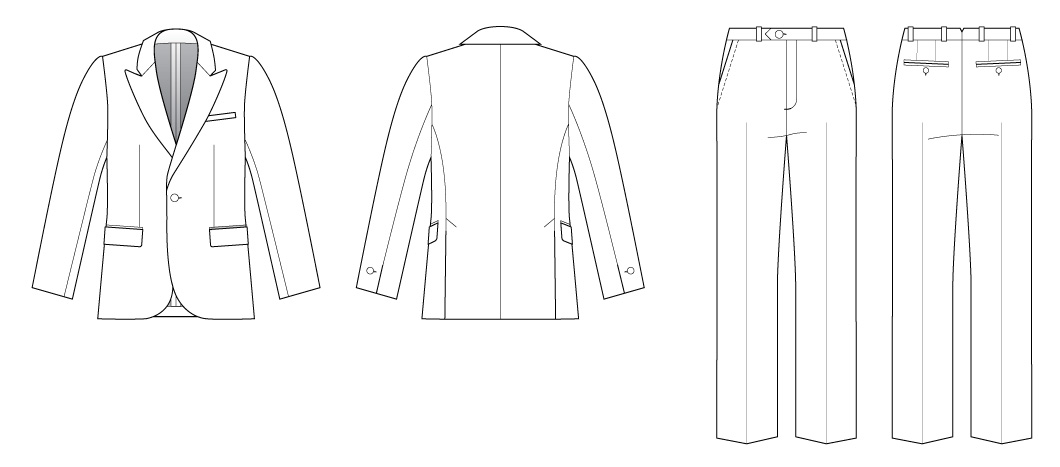 Sewing tip: Place an interfacing strip over the welt stitching lines on the wrong side to reinforce the area and give the welt a crisp look.
This review was originally published in Threads #216, Winter 2021. Have you made this pattern? If so, be sure to share pictures in our Readers Closet gallery.
Illustrations by Cassandra Bernier.