Pattern Review: Make My Lemonade Aldo Overalls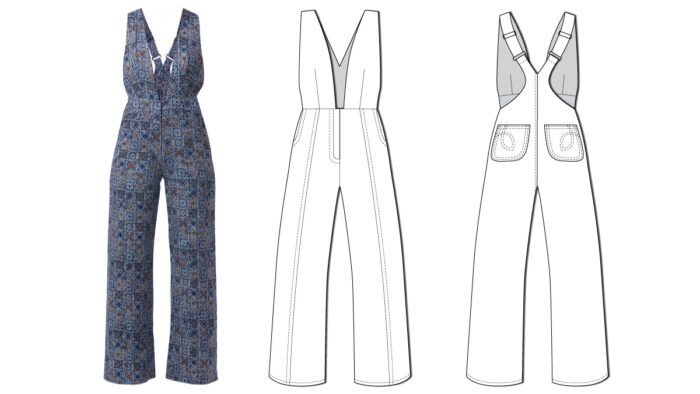 That '70s Vibe
Skill Level:
For adventurous beginners or above. Instructions are not detailed and are translated from French; you may need a translation app to confirm some instructions. However, a photograph accompanies each step, and the pattern website features video (in French) documenting the sewing process. All seams and notches match.
Size Range and Fitting: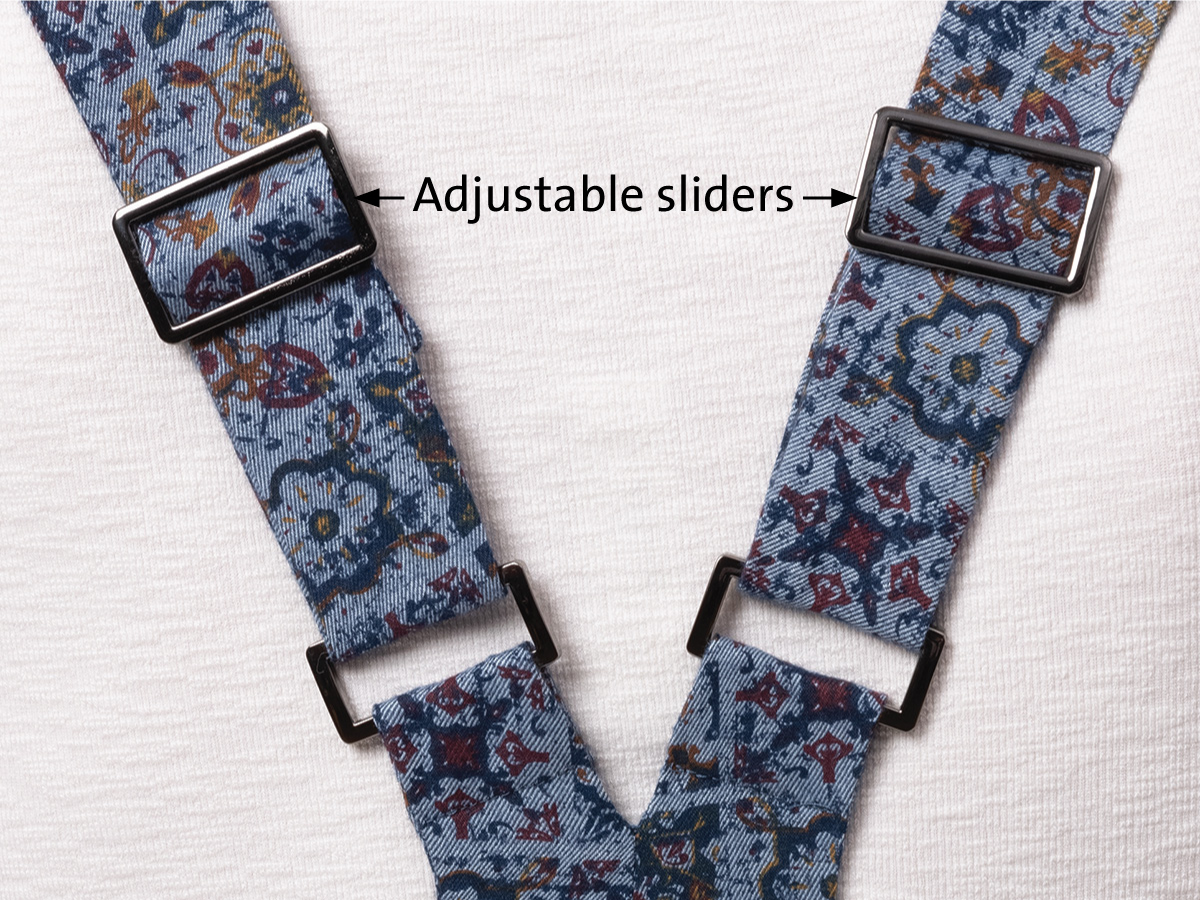 French sizes 34 to 48 for finished hip measurement 36-1/4 inches to 47-1/4 inches. The pattern's size chart lists key finished garment measurements but provides no body measurement chart.
Fabrics:
Any bottom-weight woven can work, from twill to pin-striped wool suiting for an updated office look.
Style and Sewing Details:
For this overalls-jumpsuit, the halter-like, wide-strap top is self-lined and has adjustable back straps with rectangular rings and strap sliders sewn to a high-waisted men's-style trouser with center-front leg seams, fly-front zipper, and pockets.
Side-front (called the leg yoke) and back leg pattern sections must be taped together before cutting. This is noted on the pattern but it's easy to miss.
The pattern illustration shows flat-fell seams for the center leg and decorative pocket stitching. These steps aren't included in the instructions.
Understitch the halter area to keep the lining in place.
Our tester suggests that a soft dress fabric would flow well, but calls for widening the legs and moving the zipper closure to the side if using such a fabric.
This review was originally published in Threads #219, Fall 2022. Have you made this pattern? If so, be sure to share pictures in our Readers Closet gallery.
Photos: Jack Deutsch. Illustrations: Cassandra Bernier.