@faithstjules | Sewing Influencer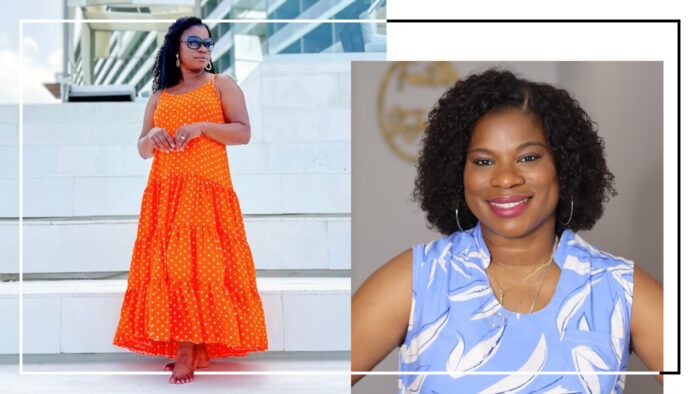 Meet @faithstjules, always inspiring you to create something beautiful. Hailing from Athens, Georgia, Faith sews for herself, family, and friends, and makes a point of amplifying the work of creative, hardworking women in the sewing community.
---
How did you learn your craft?
I learned to sew when I was a little girl, around age 9, I believe. Our neighbor would watch us after school sometimes, and she would teach us all sorts of crafts, from knitting to pottery to sewing. I only learned to hand sew with her, as she said it was important that I learned the basics by hand before she taught me on the sewing machine. I never learned the sewing machine from her because she moved. I learned to sew with the sewing machine on my own through watching videos on YouTube, and then eventually taking a class online to better my skills.
What is your favorite project you've made?
It is so difficult to name my most favorite project, as I love so many of them. If I must narrow down, I would say my blue birthday gown I sewed back in September of 2018. Since then, I have made it a tradition to sew a gown for my birthday. It has grown since then, because now I sew a whole birthday collection ending with the gown.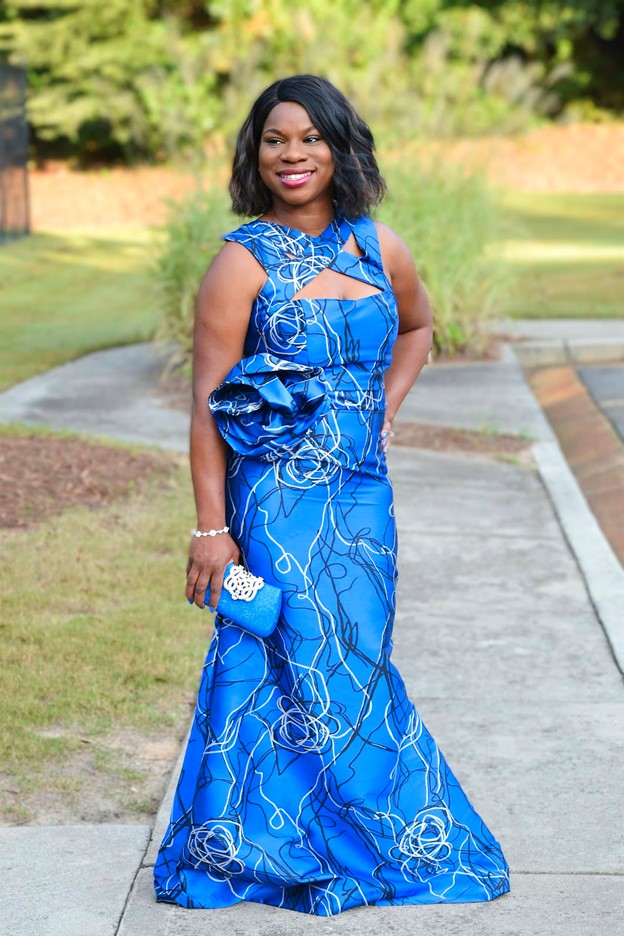 How do you handle mistakes or setbacks when working on a project?
When I make a mistake, I like to step back for a while, de-stress, and come back to it at a later time when I can focus enough to figure out where I went wrong. Oftentimes, when we try to finish things in the midst of frustration, we tend to make more mistakes. Then it produces something you cannot use or wear. Set it down, walk away, and come back later.
What are you currently making?
At this moment, I am working on a pink cocktail dress for the Simplicity Pattern company's Let's Sew Pink challenge. I am really excited about this because of the Barbie movie, and pink has grown from a color I used to hate to a color I now love. I am also working on projects for my blog, as well as a few things I can't speak of right now.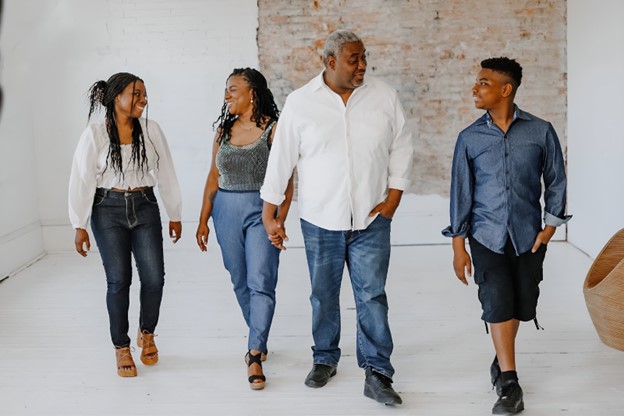 If you could have anything in the world to support your craft, what would it be?
That is a difficult question, because I have already been so blessed to have everything I need to support this craft. From an amazingly supportive husband and kids, an ambassadorship with Baby Lock, which allows me to own the most amazing sewing machines, and my own sewing room I can lock myself into and just sew to my heart's content, or at least until one of the kids yells for me to help them find something that is right in front of their faces. I guess it would be an unlimited supply of amazing fabrics at my disposal. One can dream, can't they?
---
For more of the most followed and admired sewers on Instagram, check out the Threads  Sewing Influencers collection.