Pattern Review: Style Arc Delta Cargo Pant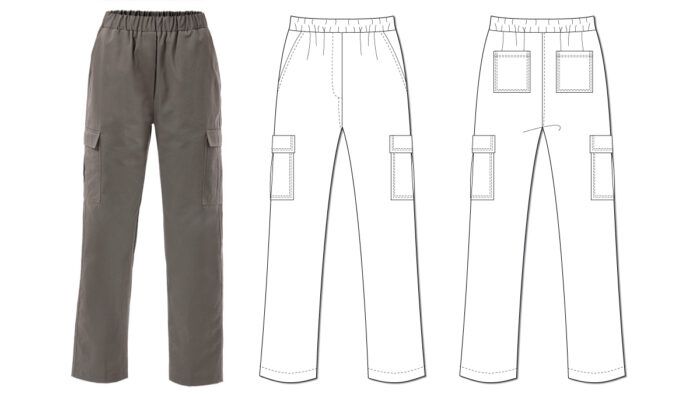 Pull-On Cargo Pants
Skill Level:
A moderate challenge, but considerably easier if you read through all the instructions before sewing. The way the waistband is inserted can prove difficult without another set of hands.
Size Range and Fitting:
This layered pattern comes in Australian sizes 4 to 36 for waists 23-1/2 inches to 61 inches, and hips 32-1/2 inches to 70-1/8 inches. On size 10, the hip ease is 2-3/4 inches, and the waist ease is 10-1/4 inches.
Fabrics:
Washed linen, drill, denim, or lightweight wool.
Style and Sewing Details:
These are straight-leg pull-on pants with cargo patch pockets with flaps. Details include a separate one-piece cased elastic waistband, side-seam slant pockets, a mock fly, and back patch pockets. They are everyday, casual pants. The six pockets are sure to come in handy while you're out and about.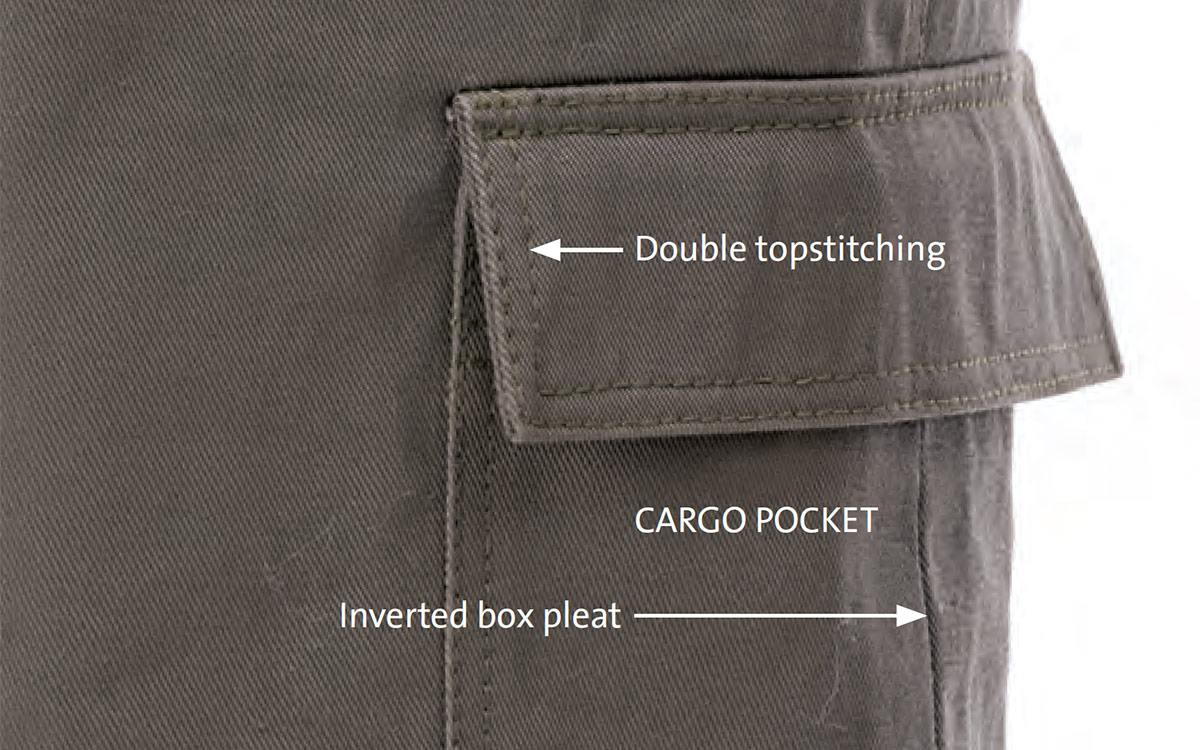 The "Helpful hints" section contains information not listed on the step-by-step construction sequence.
The seam allowances range between 1/4 inch and 3/8 inch. Refer to the pattern pieces to keep track.
The QR code on the first page of the instructions links to a tutorial showing the construction process accompanied by photos of each step.
The body measurement chart is available only on the website. Take a look at it to calculate ease, a critical measurement for pull-on pants. In a nonstretch fabric, the waistband must be large enough to clear the hips.
The pattern is accurate, but the back patch-pocket pattern is the same for sizes 10 through 16 (marked with powder blue lines). Sizes 18 to 22 have a separate pocket pattern.
The waistband attachment described in the instructions might be challenging even for seasoned sewers. The directions are to assemble the waistband, including elastic, then stitch through all layers to sew the waistband to the pants. It is not easy to stretch the waistband and keep it aligned to the pant. Our tester suggests treating the waistband fabric as a casing, and inserting the elastic after sewing it to the pants.
The pattern calls for topstitching with a twin needle. This can prove difficult, however, if the narrow seam allowances fray.
Have fun with the extensive topstitching: Highlight it with contrasting thread in a solid color or ombré.
This review was originally published in Threads #223, Fall 2023. Have you made this pattern? If so, be sure to share pictures in our Readers Closet gallery.
Photos: Jack Deutsch. Illustrations: Kelly Keenan.