Mad Men inspired Holiday Suit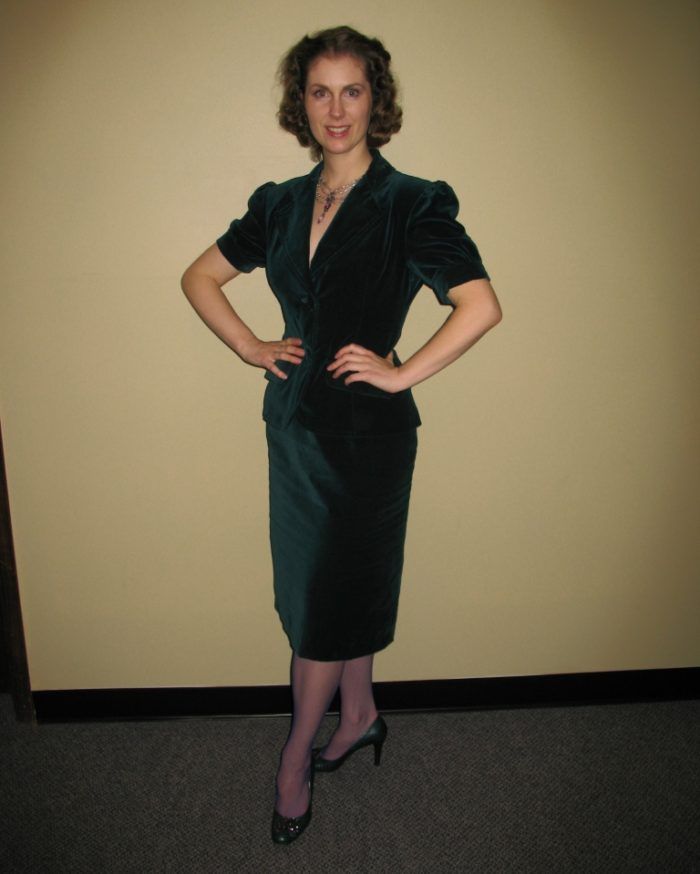 Teal Cotton Velvet Holiday Suit, inspired by the fabulous fashion vixens of Mad Men
I decided to make a dressier version of one of my favorite cotton sheath dresses made from Vogue pattern 9668. I usually find myself drawn to Dior's New Look of the 1950s. However, watching episodes of Mad Men has inspired me to investigate 1960s fashion a bit more, and explore the sheath and as well as expand my color palette.
Since I had plenty of my cotton velvet fabric left over after making up the dress, I thought a puff sleeve jacket would make up a very sophisticated suit for the holiday season (a perfect cover-up for the office, since the dress alone is a bit risqué).
Both my dress and jacket are lined in a contrasting lavender fabric – teal and lavender are one of my favorite color combinations. I added a grosgrain ribbon belt inside my dress to add stability, but other than that, I pretty much followed the patterns.