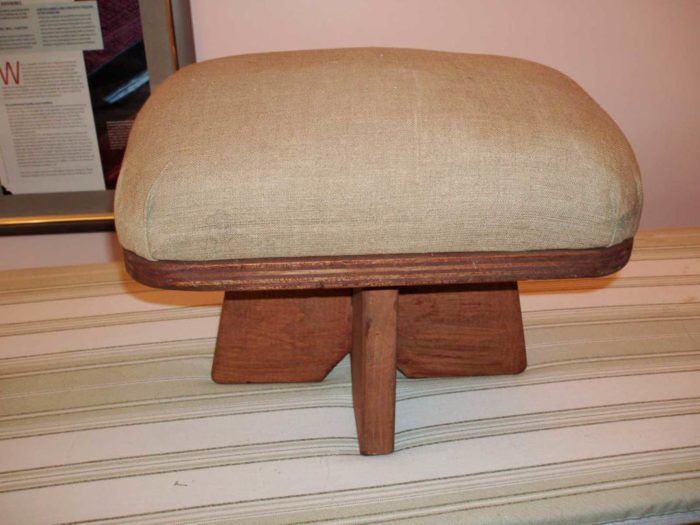 Anyone who knows me knows that I believe the key to sewing success is effective pressing. I have a whole slew of tools next to my ironing board to help me achieve good results. But recently I acquired a rather unusual addition to my collection. My friend Els sent me a very cool pressing tool: a press buck.
A press buck is a great tool for helping achieve a polished look to your finished garment. Think of it as a ham on legs. The ones I've seen in pictures are often shaped like the seat of a bicycle. This one is rectangular. It's tightly stuffed with sawdust and sits on a plywood base and legs. It has a slightly curved head, and more pronounced curves at the sides of the head. This is great for pressing bodices and skirts, where you often have straight seams that lead into curved ones, like on the bodice of a dress. It also has a larger surface area than a ham, and the legs raise it up off the ironing board so you can press more precisely.
Press bucks can be difficult to find, but you occasionally happen upon them at yard or estate sales and flea markets. Check eBay as well; occasionally they come up for bid. If you do have the opportunity to obtain one, by all means do! It will be a terrific addition to your sewing toolkit.
WANT MORE? Check out our video "Using Your Iron Really Does Pay Off"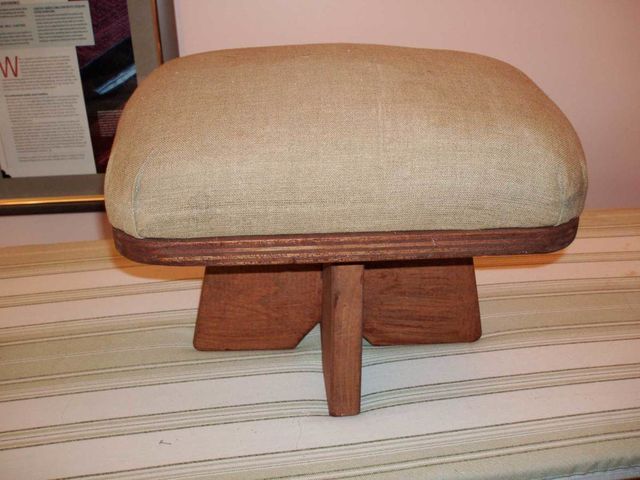 Els lives in the Netherlands, and she found this press buck at an estate sale.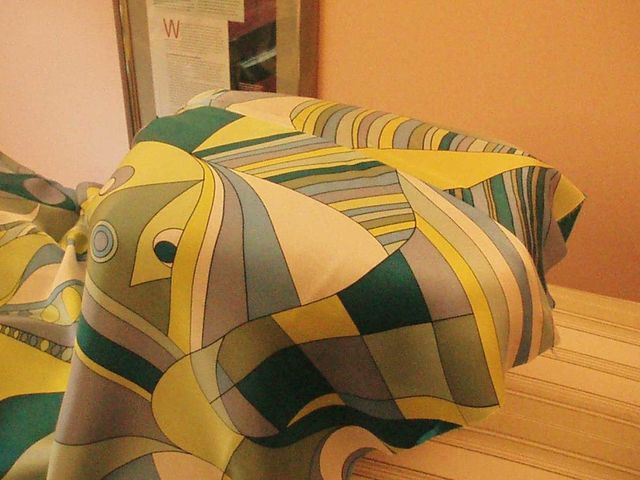 The larger surface of the press buck makes pressing skirts a breeze.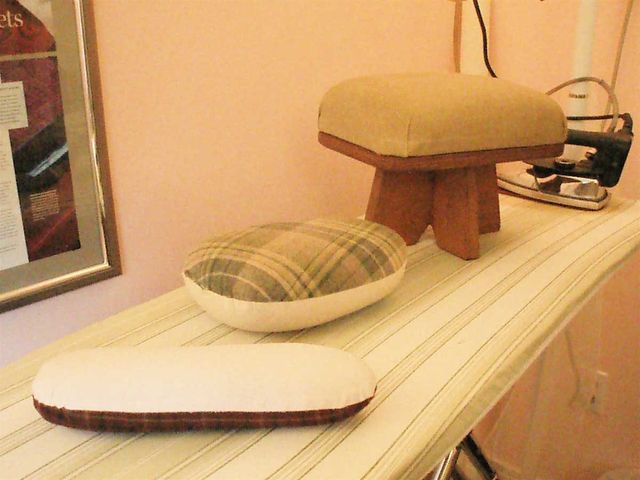 See how the buck measures up! To its pressing-tool cousins, that is. From left: sleeve roll, tailor's ham, press buck.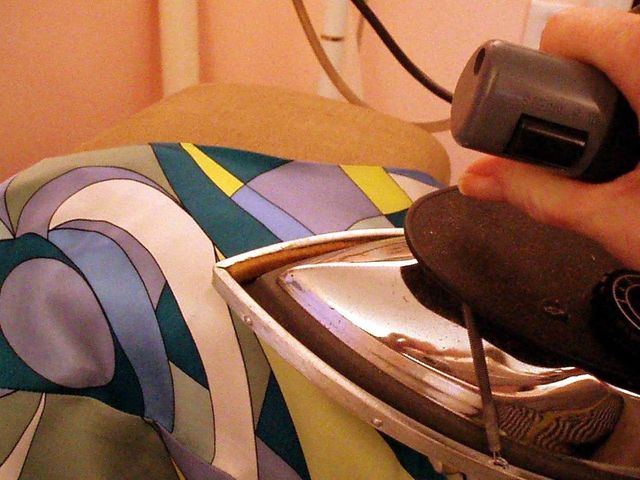 The raised legs of the press buck help you to press more precisely.