Vionnet: The Greatest Dressmaker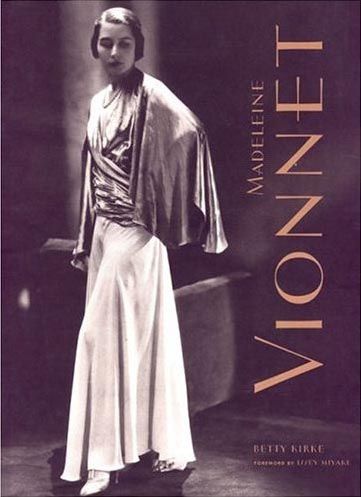 Madeleine Vionnet has been called the greatest dressmaker in the world. Her design influence spanned a 75-year-long career and is copied and admired to this day. Although her name isn't a household word, she inspired the work of many great, well-known designers. Vionnet's styles grew organically from the cloth, and she designed by draping on a half-size dress form. Engineering the bias cut (cut on an angle to the fabric's lengthwise grain) was her strength, and she made it an art form.
Vionnet founded her fashion house in 1912 and designed through two World Wars, the textile revolution, and cubism. Over her career, she designed thousands of garments-far more than her contemporaries. Borrowing her inspiration from classical Greek costumes, she has inspired designers for more than 90 years and set a standard of excellence to this day.
Madeleine Vionnet by Betty Kirke with a foreword by Issey Miyake (another favorite of mine) chronicles Vionnet's life and career. This oversized tome explores 20th century fashion from Vionnet's eyes and the historian's touch. Mixed into the text are pages and pages of photographed gowns paired with drawings and pattern schematics so you can actually rebuild the gowns!
WANT MORE? In May 2007, the Vionnet label was launched anew in Paris. For a current look at her legacy, visit www.vionnet.com