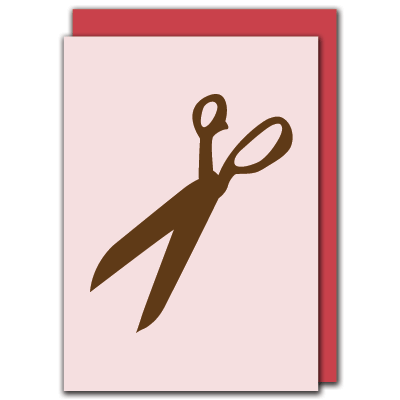 We write notes and to-do lists everyday. We don't know what we would do without them-plus there is nothing we love more than crossing off the finished items!
Dressmaker cards
Why not show off your love of sewing by writing your to-do lists on needle-and-thread stationery, or by sticking that list to your fridge with a scissors magnet? Nicole Balch's Pink Loves Brown can help you do just that. On her site, you'll find a collection of needle-and-thread, scissors, and dress-form stationery. The designs are also available on magnets, brooches, and pocket mirrors! The collection will help you share your passion for sewing with everyone by incorporating sewing designs into your daily life. Plus, the cute patterns are bound to make you smile and inspire you.
Check out Nicole's blog, Making It Lovely, which just celebrated its one-year anniversary. Nicole includes some fun crafts while giving you insights into her daily life.