French and Colonial Knots for Embroidery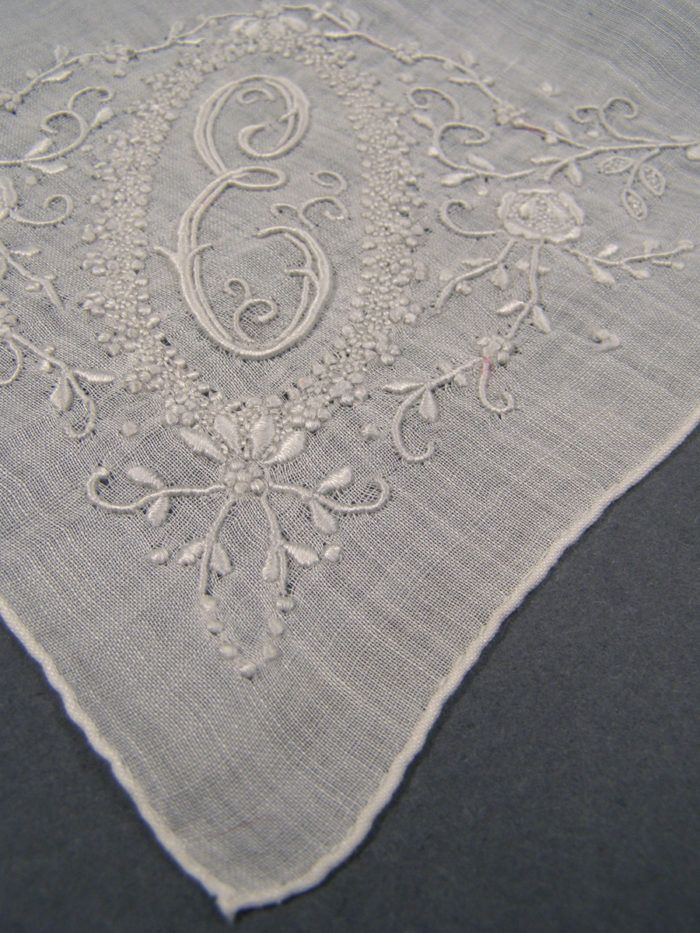 White embroidery is a lovely way to look elegant, cool, and fresh for summer. Recently, I came across an exceptional example of this type of embroidery—a sheer linen hankie that has some extraordinary work. My favorite part of this design is the texture that was achieved with French knots and colonial knots. That's what we'll cover in this post.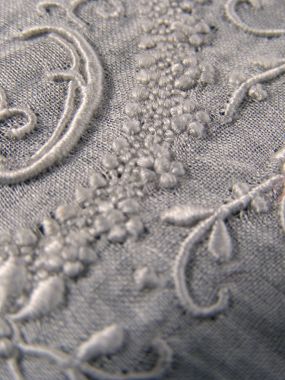 To give a sense of the fine handwork on this piece, I added a penny, so you can see the scale. I've also called out the French knots, and colonial knots. The French knots are finer than the colonial knots, and combining the two creates an interesting texture.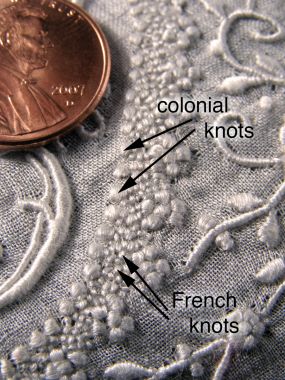 French knot
For this example, I'm using cordonnet thread on muslin, but this stitch works with different flosses or other threads.
Bring the needle up through the fabric.
Pass the working thread over and around the needle.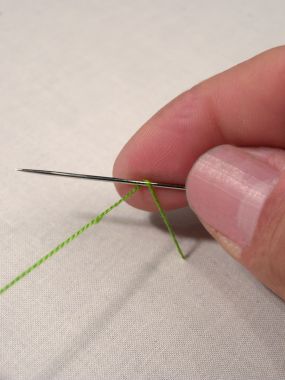 Insert the needle back into the fabric where you brought it out. Pull the thread as shown.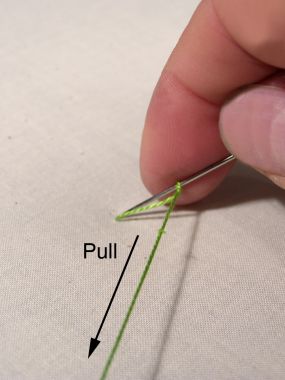 This will cause the knot to slide down the needle onto the fabric.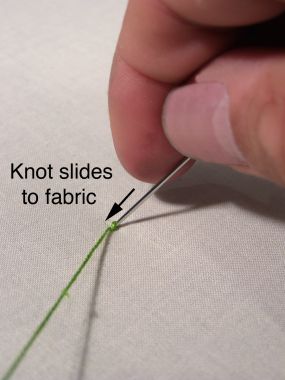 Pull the knot closed.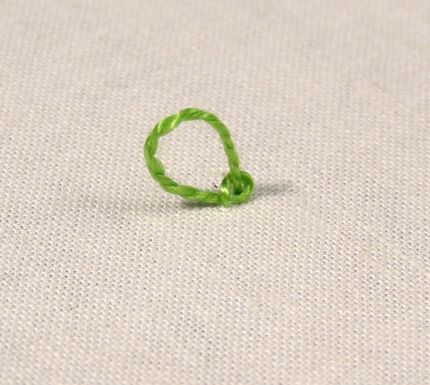 Voila! A French knot.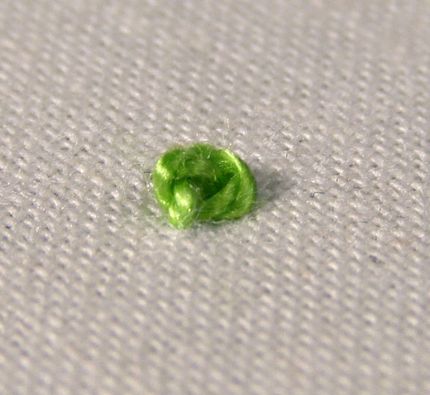 Colonial knot
The Colonial knot is larger than the French knot, due to the extra turn of thread that creates the knot.
Bring the working thread up through the fabric. Pass the needle under the working thread, and to the right.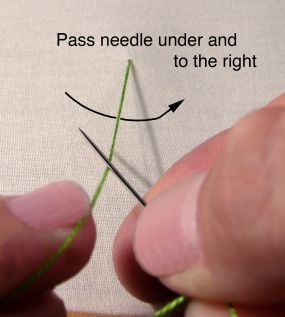 This is what it will look like after the last step.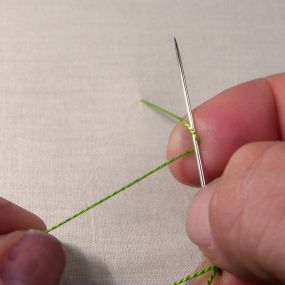 Next, pass the thread back around the needle and to the left.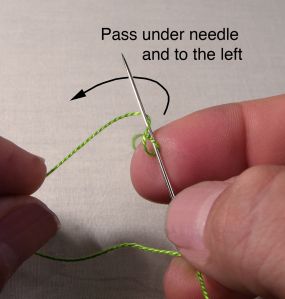 Insert the needle back into the fabric where you brought it out. Pull the working thread.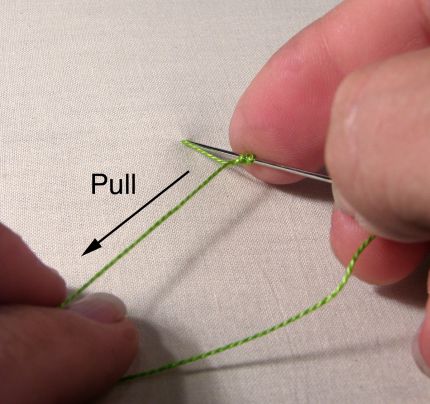 This causes…
Start your 14-day FREE trial to access this story.
Start your FREE trial today and get instant access to this article plus access to all Threads Insider content.
Start Your Free Trial
Already an Insider? Log in