Magnetic bars keep notions in order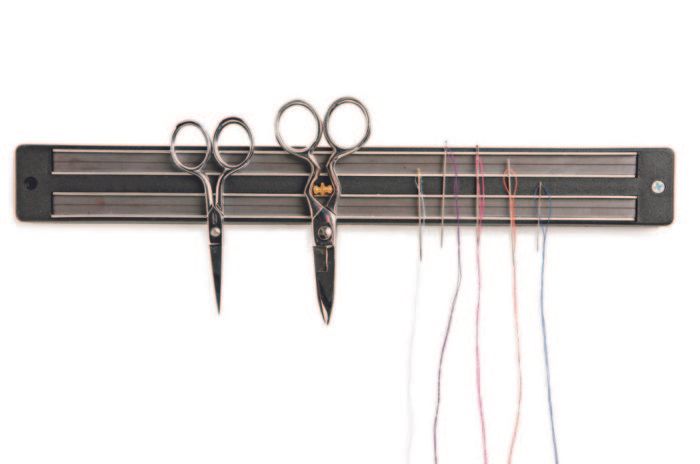 I hung a magnetic bar purchased at a home-supply store on the wall behind my sewing machine. I put threaded needles there, a single-edged razor blade (for rapid stitch removal), small scissors, etc. It makes these notions simple to store and easy to find.
-Julienne Lambre, Rome, Italy
Do you have a good sewing tip? Send it in, and we'll pay you if we publish it in Threads magazine. We'll also select the cleverest tip in each issue, and the winner will receive a gift package from Taunton Press including Threads DVDs and other instrucional sewing books.
Send tips to:
Threads Tips
POBox 5506
Newtown, CT 06470