Your ruler can determine grainline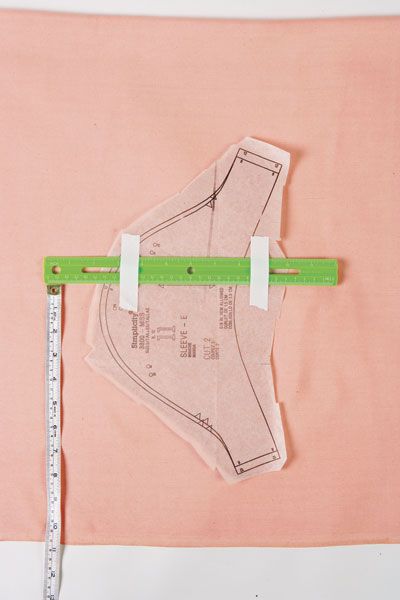 Small pattern pieces are difficult to position on the straight grain because of their short grainline arrow. To help, I place a ruler precisely along the arrow and attach it to the pattern tissue with removable tape. Then I measure to the selvage from each end of the ruler. The longer line created by the ruler allows me to more accurately position the piece on the straight of the grain.
– Heather Torgenrud, St. Ignatius, Montana
Do you have a good sewing tip? Send it in, and we'll pay you if we publish it in Threads magazine. We'll also select the cleverest tip in each issue, and the winner will receive a gift package from Taunton Press including Threads DVDs and other instrucional sewing books.
Send tips to:
Threads Tips
POBox 5506
Newtown, CT 06470
or by email at:
ThreadsTips{at}taunton{dot}com