Zipper finishing made easy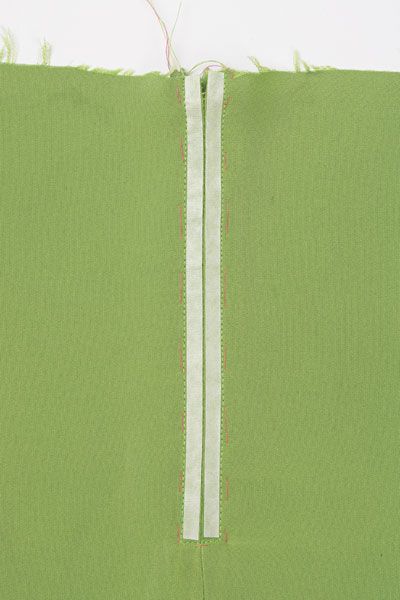 After machine-basting the seam together, I place 1⁄4-inch-wide adhesive quilter's tape (it's a lot like narrow masking tape) on the right side along each side of the seamline. I hand-baste the zipper in place using relatively large stitches, then machine-stitch along the outside and bottom edges of the tape to secure the zipper.
The stitching line that results is parallel to the seamline. Even if the zipper teeth aren't centered on the seam opening, you can't tell from the outside because the zipper stitching is symmetrical and the zipper insertion looks impeccable. In addition, there's no sticky residue when the tape is removed.
-Shelby Meade, Hurricane, West Virginia
Do you have a good sewing tip? Send it in, and we'll pay you if we publish it in Threads magazine. We'll also select the cleverest tip in each issue, and the winner will receive a gift package from Taunton Press including Threads DVDs and other instrucional sewing books.
Send tips to:
Threads Tips
POBox 5506
Newtown, CT 06470
or by email at:
ThreadsTips{at}taunton{dot}com