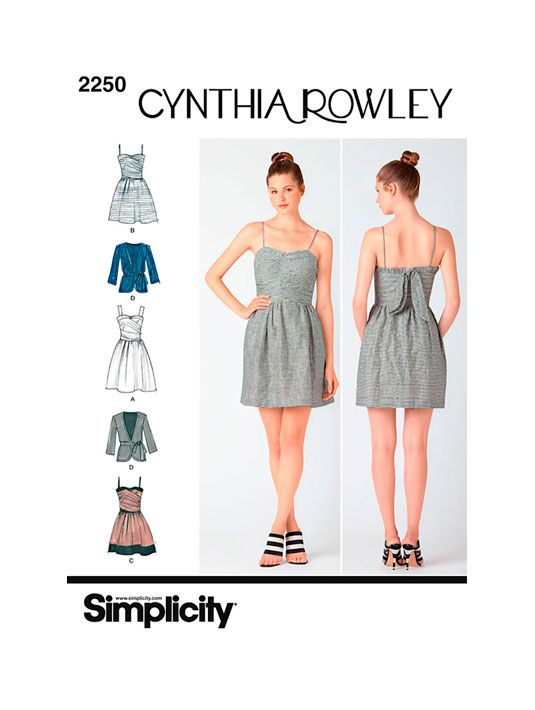 Simplicity's latest pattern book has arrived. Here are some of their great looks for the season:
Dresses are the favorite garment of choice for spring. For an updated, yet classic, option try the princess seamed dress from the Amazing Fit collection (no. 2247). Or for a more cutting edge look how about a dress and jacket pair from the ever popular Cynthia Rowley line (no. 2250). The newest pattern in the Threads Magazine Collection includes a dress with a jacket and skirt to match. There are also cute new patterns for the little people in our lives. Project Runway Inspired pattern, no. 2265, is a sweet spring dress for little girls. It is sized for both baby and toddler (sizes 1/2 through 8) and offers two bodice and length variations.
Getting ready to travel a bit? Make a fun overnight bag and matching clutch for those weekend getaways. The pattern also includes an easy luggage tag! Simplicity gives great inspiration by styling this set in fun Amy Butler fabrics.
These are just a few of the great new patterns so be sure to check out their full line.