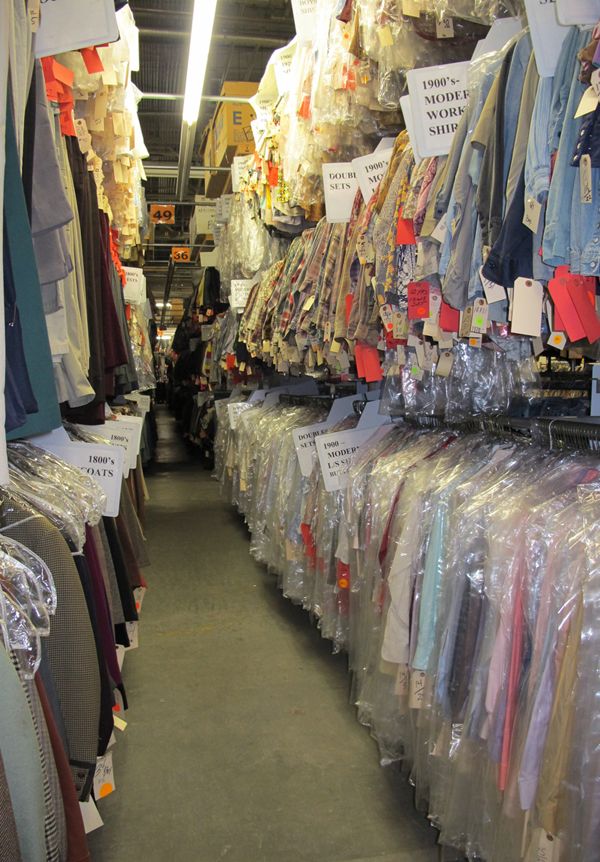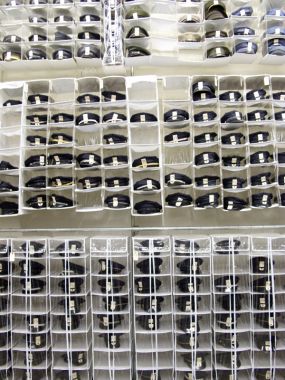 Occasionally Threads takes a trip to visit Western Costume Company in Los Angeles, California, to visit their extensive vintage clothing collection. We find great inspiration for articles and can choose from their incredible collection for Threads' back cover garments. Last week we left blizzarding and blustery Connecticut and flew to 70 degree weather in sunny Hollywood for one such visit.

Western Costume is a magic world of its own filled with friendly and gracious guardians who know how to help the people working in the many facets of the entertainment industry pull their acts together. Over the next weeks you'll see more photos of this year's adventure, but here are a few photos to get you interested.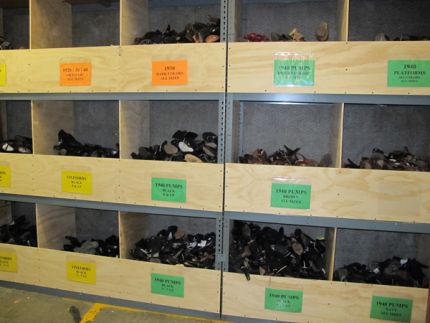 Here is a wall of 1940 shoes sorted by color. Stage and film productions can rent existing costumes or get help in developing new costumes.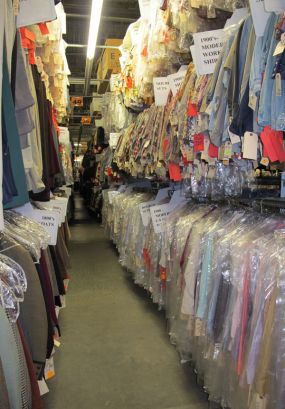 One of hundreds of rows of clothing three or more layers deep and sorted by decade, country, or style.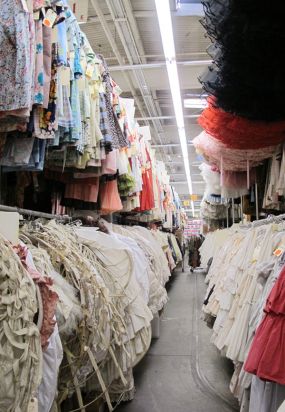 Looking for a few hoop skirts or petticoats?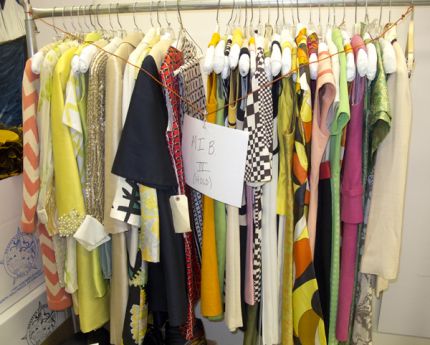 Here the costume designer for the next Men in Black movie pulled a few dresses from the 1960s.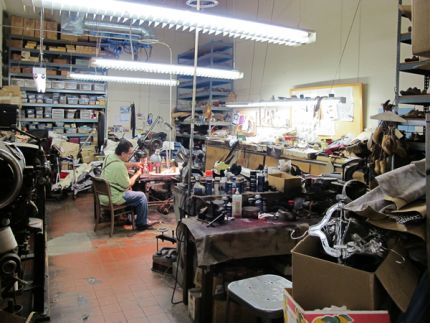 Behind the scenes you will find hat makers, dress makers, and here the leather shop.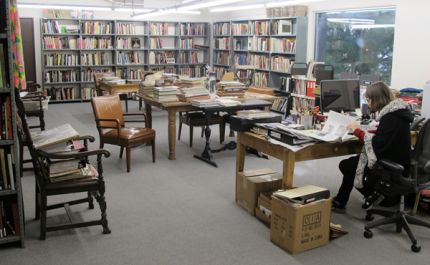 There is also a world class reference library where you can study every costuming element in detail.
In the vintage collection area, the staff post reminders to help them date a particular garment. As you can see, there are a few other items of interest–I particularly like the photo of the dachsund puppy in the real hot dog bun. There's a costume for everybody. The years listed beside the synthetic fabrics indicate when they were introduced.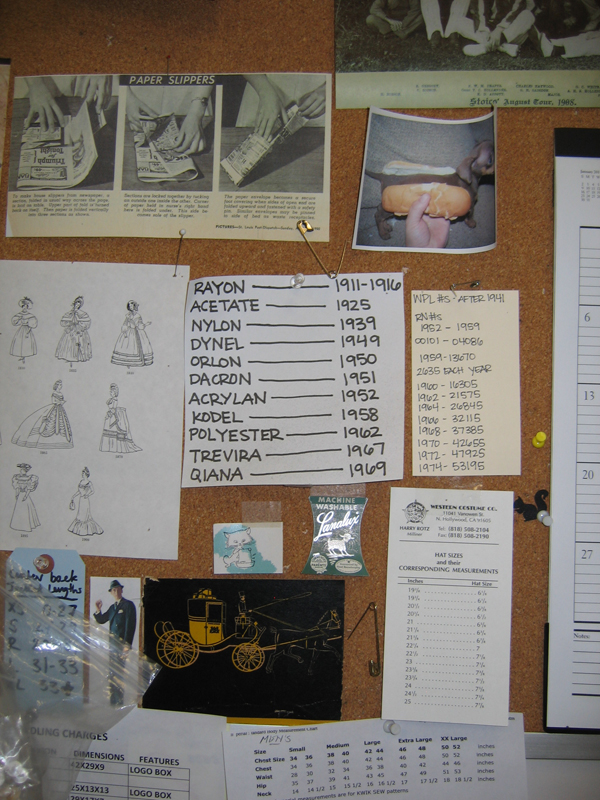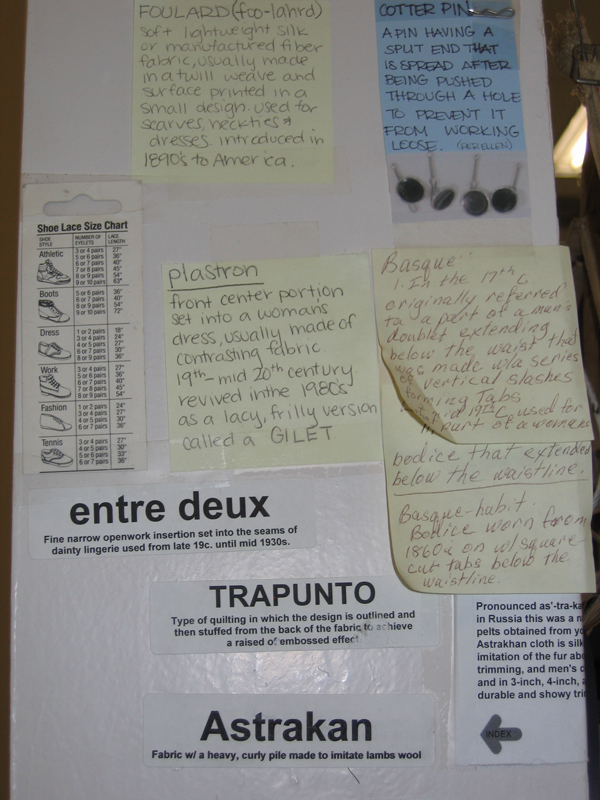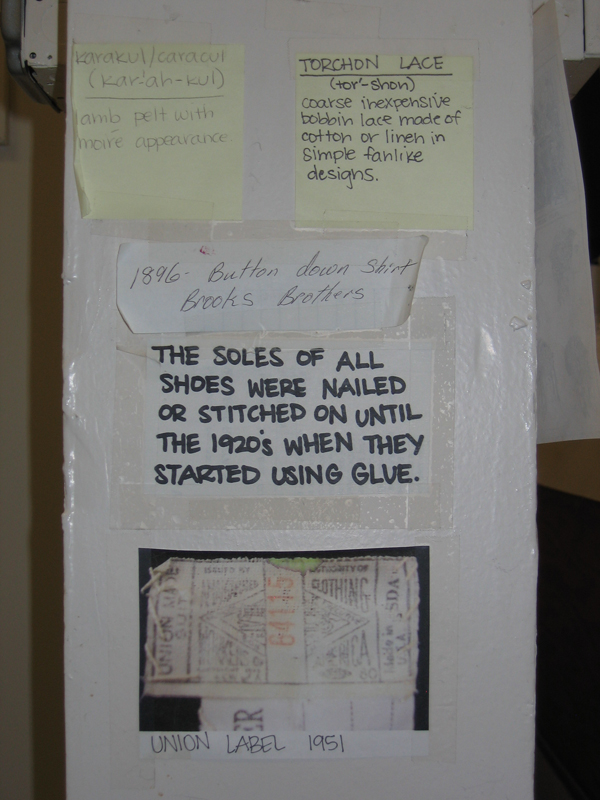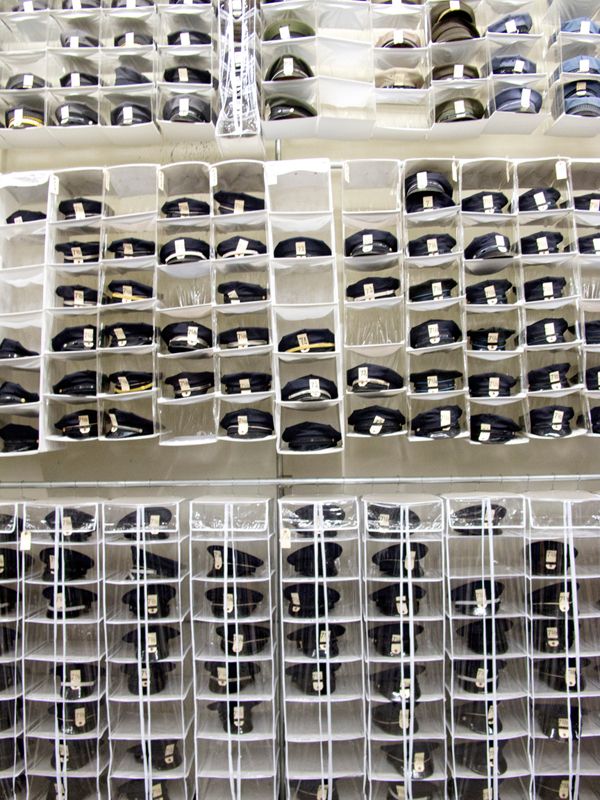 This wall of police hats is just one of many walls of hats. There are also top hats, straw hats, helmets, and more under the roof that holds 99 years of motion picture costuming.