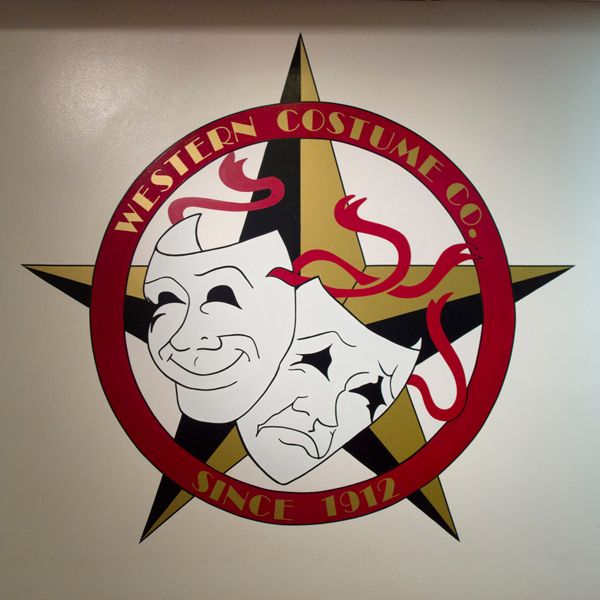 Photographing Threads' back covers is more involved than it appears. First, Gloria Melfi, the art director for this project, and I flew to Los Angeles where we spent the first day pulling garments from the vintage collection at Western Costume. We had two packed racks of clothes before turning to our studies. The second day we studied the age and construction of the garments. We recorded their catalogue numbers and measured all of the design details. I sketched construction elements so we would be able to accurately duplicate them for How Did They Sew That.
On the third day our New York photographer, Jack Deutsch, and his assistant Rob Berezowski came with all of their equipment. We were supplied a "dressing room". The room is well equipped with refrigerator, sofa, and stage. We were also supplied with three dress forms. One of them was Dorothy Malone. (Last time we used Audrey Hepburn, but she was busy this day.)
Dorothy has a slightly different shape than Audrey. We use dress forms because some of these clothes are quite fragile and mannequin arms and hands are hard to dress.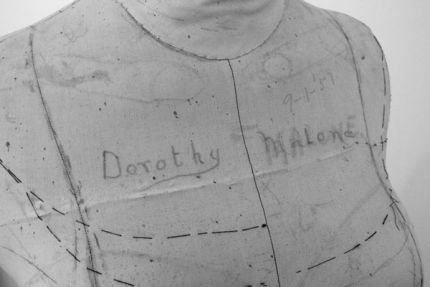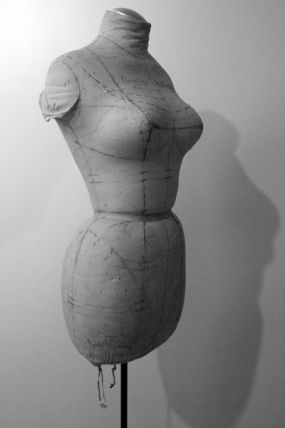 Next door, Leonardo DiCaprio was in a fitting for the movie J. Edgar. Rob slipped in to his dressing room for a few shots.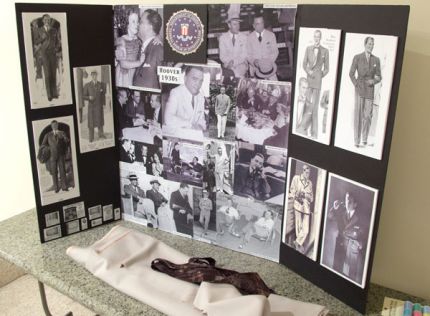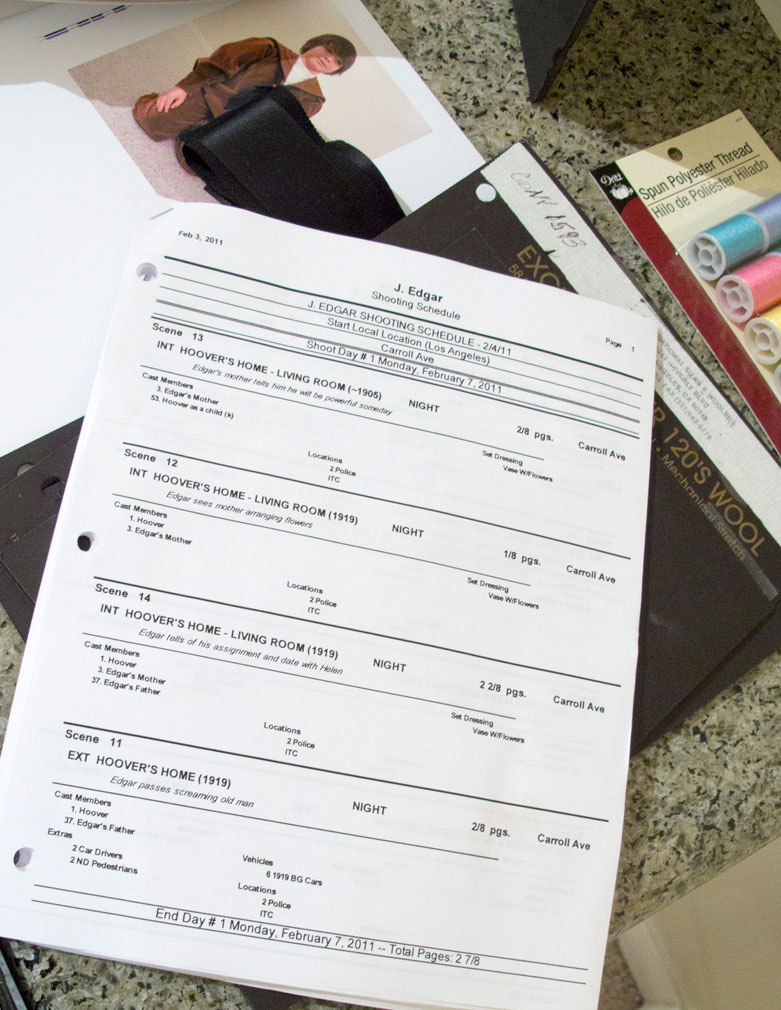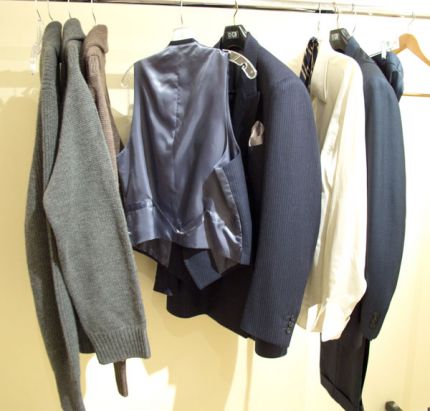 For two days we shot clothes as fast as we could. Pressing, dressing, staging, shooting, making sure the records were complete, and then moving on to the next shot. Gloria was styling, Jack was shooting, I did the rest in the background.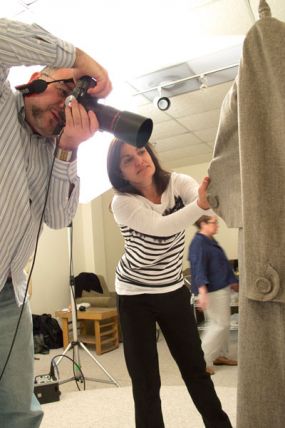 And Rob, who was fixing lights and settings, managed to get in a few shots of his own.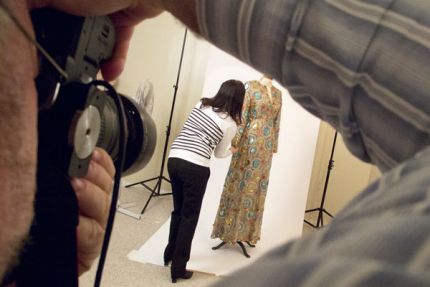 Gloria paid attention to every detail. We only had this chance to get the perfect photo.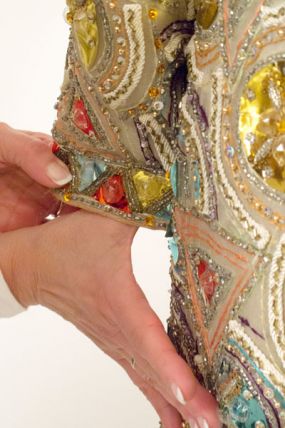 Each time we changed garments we took one unstyled photo with the item number attached so later we can keep all of our records together.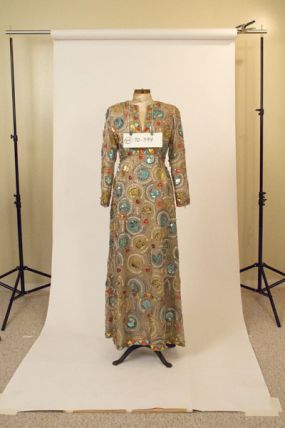 Don't miss more behind the scenes photos in our first Hurrah for Hollywood post.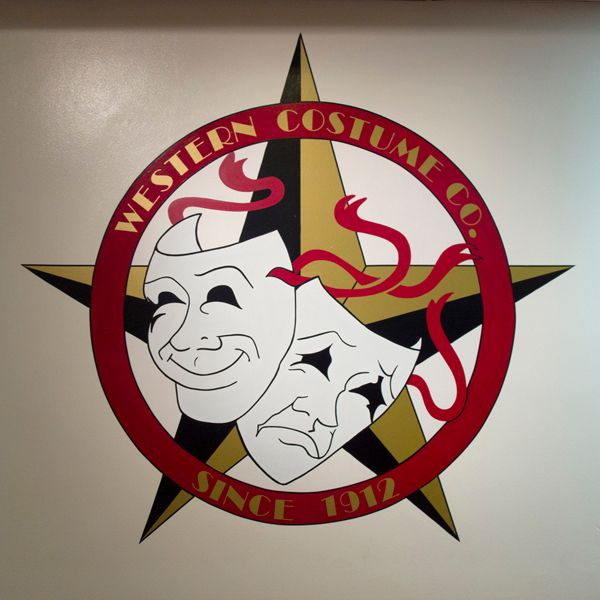 When you enter the front door at Western Costume you're welcomed by their logo.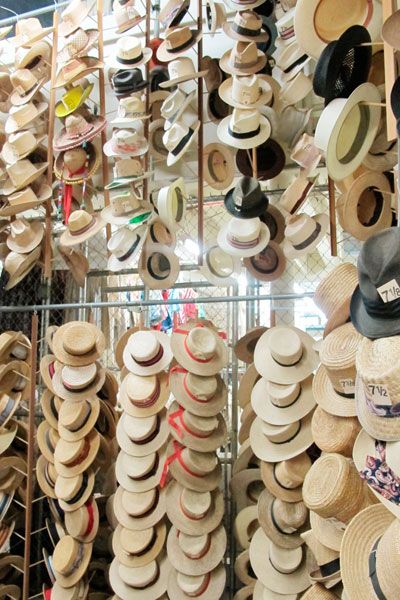 When a straw hat is in order, they have plenty of those too.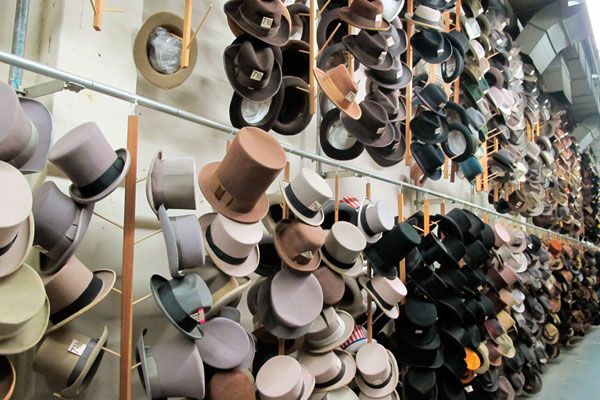 Every size, shape, and color top hat is displayed on this wall. If these hats could talk—what interesting stories they would tell.