Patterns Inspired by Hollywood
How the silver screen inspired an era of pattern design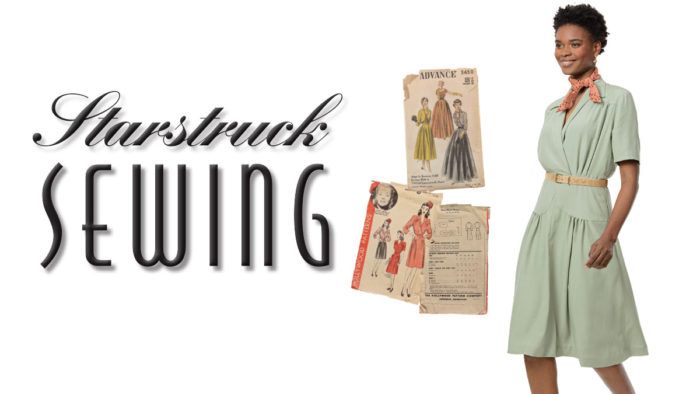 In the 1930s, the United States was in the midst of the Great Depression. Many Americans looked to Hollywood to escape the challenges of daily life. It wasn't only the fantasy worlds of motion pictures that kept Americans going. The stars who graced silver screens across the country served up Tinseltown glamour through their costumes, and Americans became lost in the allure. So began Hollywood's influence on the home sewer throughout the 20th century. The paper pattern industry, which was struggling to survive the Depression, saw an opportunity to capitalize on customers' fascination with film stars. Home sewers could dress like the actresses they loved and feel as though they, too, were stars.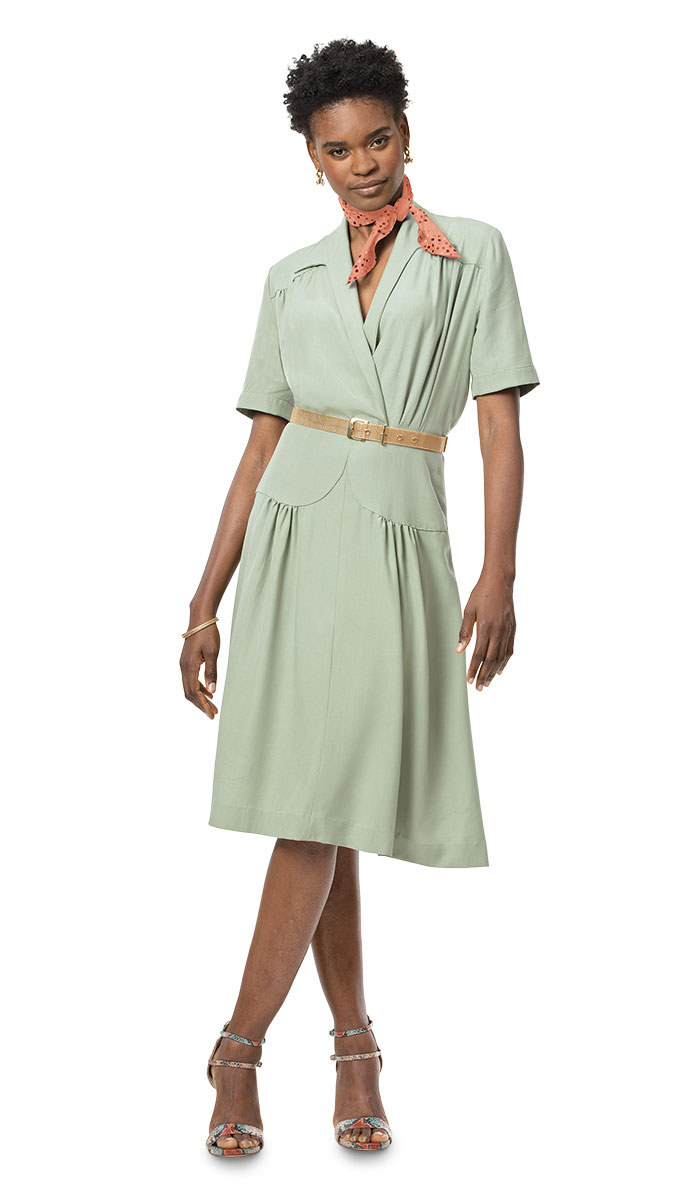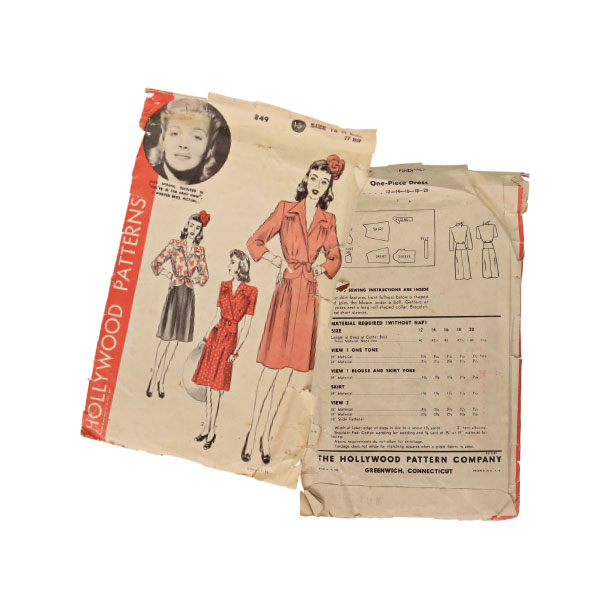 The Hollywood Pattern Company
The Condé Nast Company developed and sold Vogue Patterns, which were priced between 40 cents and $2. These prices were high for the Depression, considering that $2 could buy several pounds of meat, poultry, or fish. The business was suffering and founder Condé Nast needed a way to make money. In 1932, creative philanthropist Mary Lasker came to Nast with a proposal for a line of inexpensive patterns based on the outfits movie stars wore in films. Lasker's idea became Nast's newly minted Hollywood Patterns line. The designs cost 15 cents each and featured simplified patterns and instructions, making them accessible to a wide range of home sewers.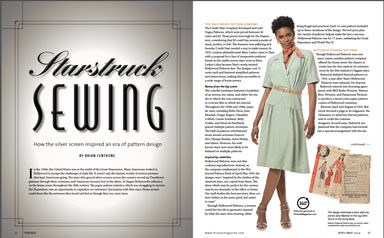 View the full article by clicking View PDF below.
Start your 14-day FREE trial to access this story.
Start your FREE trial today and get instant access to this article plus access to all Threads Insider content.
Start Your Free Trial
Already an Insider? Log in