What Makes a Sewing Space Great?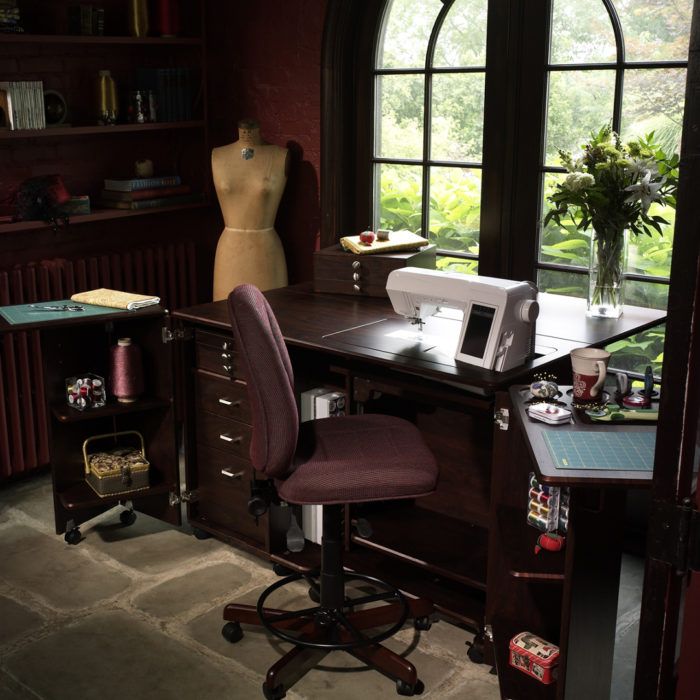 One of my early posts on the Threads blog concerned my new sewing room. When I relocated to begin working for The Taunton Press, my new digs contained my first-ever designated "project" room. Although it still hasn't reached my organizational and aesthetic goals, it sure is fun – and easier – to get things accomplished in a designated space. It feels great to have drawers for "Ribbons-loose" or "Glue and small paint." ("Small paint," in case you're wondering, is any paint that will fit in the drawer.) And I can block a sweater on the floor without tripping over it.
I'm returning to the topic of sewing rooms today because Threads is planning an article about Sewing Spaces. Spectacular and spacious, or small but super-organized, sewing environments interest all of us, I think. From layout to decor, organization to furniture choices, looking into someone else's work space is always inspiring and informative.
We're seeking ideas and recommendations from Threads readers for suggested spaces to cover. Whose sewing workshop would you like to see?
Are you most interested in solutions for small spaces, or would you like to explore a large studios – or see what's in a state-of-the-art classroom?
What do you have the most trouble storing in an organized and accessible manner – notions, fabric, or patterns?
We all aspire to a perfect sewing space, one that will be efficient, organized, and creatively refreshing. I'm looking forward to this feature, where we'll get to examine layouts, aesthetics, and personal touches that make these spaces wonderful places to be creative and achieve beautiful results.
So comment with your thoughts – and we'll get to work!