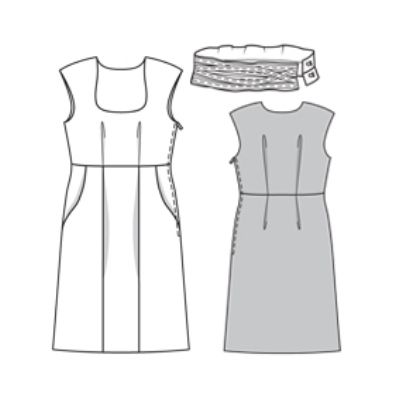 UFOs—UnFinished Objects—they exist for most sewers. Some of them were just too challenging for us at the time, or were set aside in favor of more pressing matters, or simply suffered from being too boring to interest us or have lost their urgency. No matter the reason, the average UFO usually can't stand up to the excitement that accompanies newer projects. I have my fair share of them, although my plan has always been to finish them—someday.
But among every sewer's UFOs, there's usually at least one project worthy of completion. You just have to re-evaluate your UFO pile and consider the projects from a new perspective. Perhaps since you set it aside, you've acquired the skill and confidence to finish it or learned about an interesting embellishment that's just the thing to bring it alive. Or maybe what bored you 6 months ago has simply become interesting to you again.
My current UFO, a dress that's been in progress since February, has been sitting in my sewing room these past few months in plain sight nagging at my mind, and still I can't work up the excitement for it I once had—although I'd love to wear it. But I recently learned a technique that I want to use to embellish its shaped pocket edges and am just waiting for the time to try it out so I can apply it to the dress and move forward with construction.
For many of us the upcoming July 4 holiday provides a nice long weekend. Maybe having that extra day will encourage us to tackle a UFO or two. Just think of the sense of accomplishment and relief that will come with no longer having that one item lingering in the corners of your sewing room (or wherever you stow set-aside projects) and instead hanging in your closet. It's on my to-do list!
How do you handle UFOs? Do they sit around for a long time? Do you ever revisit your UFO pile? Have you recently completed a former UFO, either by following your original plan for it or by converting it into something else? Why did you originally set it aside? When do you give up on UFOs for good?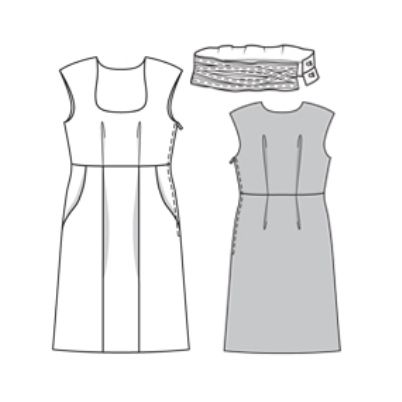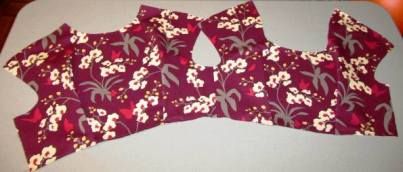 The partially sewn bodice of my UFO. The only thing preventing me from finishing this dress is the allure of newer projects and my plans to trim its pocket edges in a way I still have to test.