Hanging a Garment Properly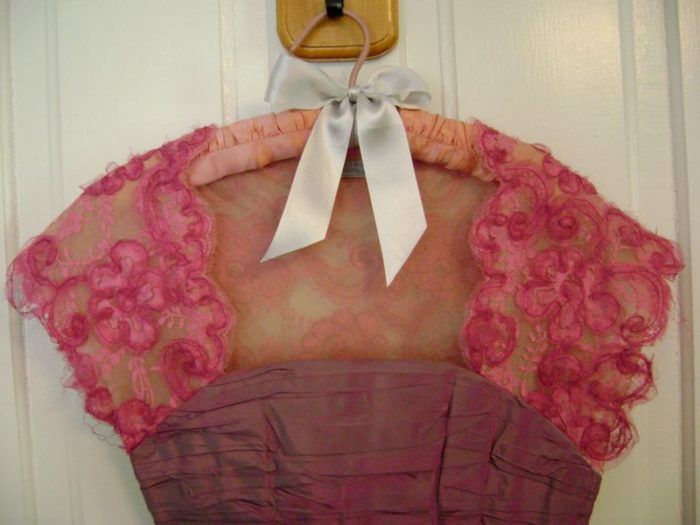 Certainly, the lion's share of making a garment is the designing, the fitting and the sewing – but there are always a few little finishing details to take care of, and among those is how to hang the finished item properly.
Some garments are best folded carefully and put in a drawer (something heavily beaded, for instance), and a sturdy padded hanger does the trick in an awful lot of cases, too.
But – there are times when one has to get a little more inventive.  Here are a few solutions:
This beautiful soutache lace top could certainly be put on a hanger, but it's light and delicate and could easily slip off.  Hanging loops are pretty much out of the question – they'd be visible through the lace – but small snaps do the job.  The sew the socket side snap to the inner shoulder seam of the top (it's flatter against the body), and sew the ball side snap to a padded hanger.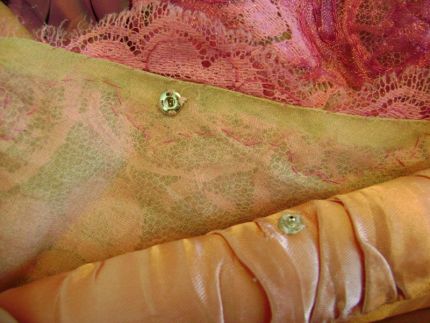 This linen dress is heavy (it's got a very full, floor-length skirt), and again, hanging loops wouldn't help.  Even the kind that are attached under the arm have a way of working their way to the outside of the garment.  So, a small hook and eye do the job.  The eye is attached to the shoulder seam of the gown, and the hook is on a padded hanger.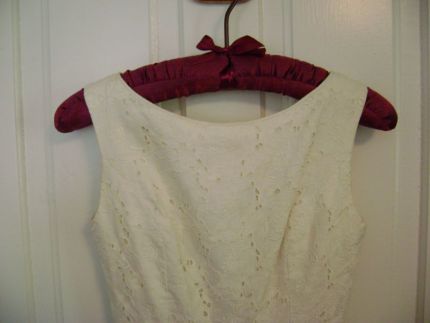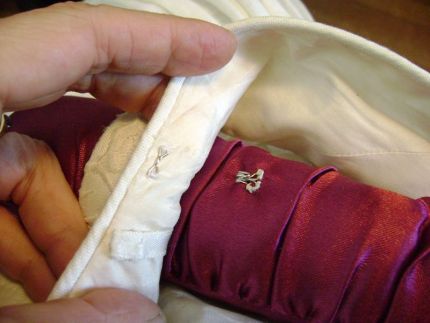 It can be tricky to hang a strapless dress – there might be ornamentation or a fabric treatment that can't be smashed with a clip hanger, and if the back is lower than the front, then the edges don't line up, anyway.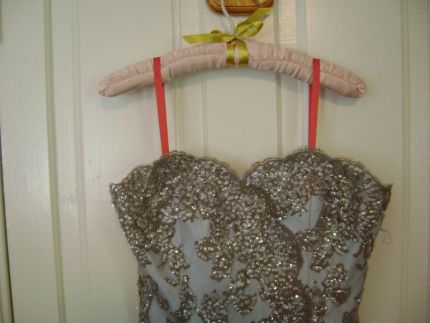 A length of ribbon, its position guided by a couple of thread chains, does the trick.
The ribbon is sewn in place…
Start your 14-day FREE trial to access this story.
Start your FREE trial today and get instant access to this article plus access to all Threads Insider content.
Start Your Free Trial
Already an Insider? Log in