Calling fiber arts students!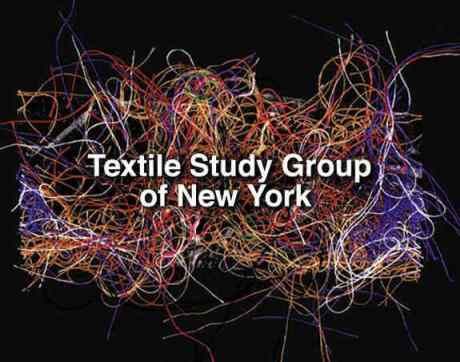 The Textile Study Group of New York (TSGNY) is a non-profit organization promoting the appreciation of fiber arts, and part of that mission includes recognizing and encouraging the achievements of young fiber artists. Every three years, TSGNY lauds student work through Nancy and Harry Koenigsberg Student Award, which is now accepting entries for the 2012 award program. The entry deadline is March 23, 2012.
The award program bestows on the winning student a $1,500 cash prize, a one-year membership in the TSGNY, and the chance to present his or her fiber artwork at the TSGNY's annual meeting on June 20, 2012, in New York City. However, the competition is only open to college and graduate students who create fiber art and are enrolled in a college, school, or university in New England and the Mid-Atlantic states: Connecticut, Maine, Maryland, Massachusetts, New Hampshire, New Jersey, New York, Pennsylvania, Rhode Island, Virginia, Vermont, and Washington, D.C.
According to the TSGNY's definition, fiber art is "fine art made with flexible materials" and eligible works include wearables, costumes, tapestries, quilts, needlework, crochet, beadwork, hangings, weaving, knotting, embroidery, surface design, basketry, knitting, collage, and soft sculpture.
Entry is free. Students may submit up to 10 digital images of their fiber artworks on CD, along with an artist's statement, resumé, and completed application form. Download applications at www.TSGNY.org.
Two exhibitions of TSGNY's members' work are opening soon in New York City to help the organization celebrate its 35th anniversary: "Crossing Lines: The many faces of fiber" and "9x9x3: New Visions". Visit http://www.tsgny.org/EXHIBITIONS.html for more details and locations.
Are there fiber artists among Threads' online readers? Do you know any students of the fiber arts who might like to enter this competition? Is anyone a member of the Textile Study Group of New York?