Project Runway All Stars: "Puttin' on the Glitz"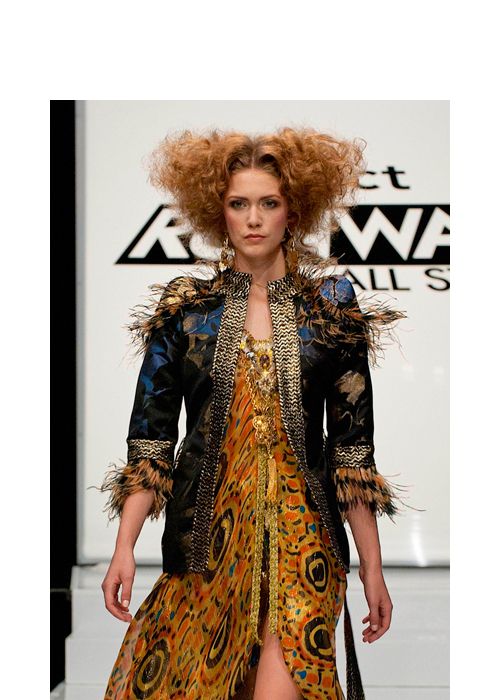 This week, the challenge was to design a costume for Broadway's rock musical Godspell. This separates challenge focused on a character that is wealthy and not afraid to show it. The twist was that the look needed to also be "flea-market chic" and eccentric.
Mondo was still carrying his hurt from the last challenge and had a rough start, but in the end pulled together a great look. Austin was the most the excited about this challenge, but in the end it was Mondo getting his Broadway debut.
Mila, Kara, and Kenley shared the bottom three. Mila and Kara both tried to incorporate faux fur into their designs with mixed results. Kenley went in another direction and focused more on the Bohemian aspect of the challenge without taking the "rich woman" part of it into account.
The judges liked Mila's fur jacket but thought that it didn't match the skirt and screamed streetwalker. It was Kara heading home though. While the judges liked her look, and appreciated her effort, the tailoring was not up to their standards. 
Did you agree with the judges this week? What do you think about this season so far?
Austin: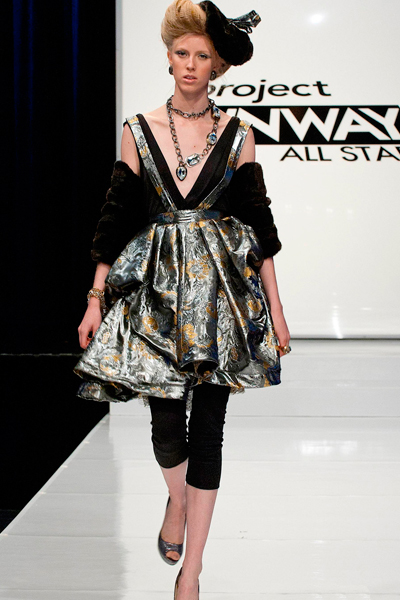 Kara: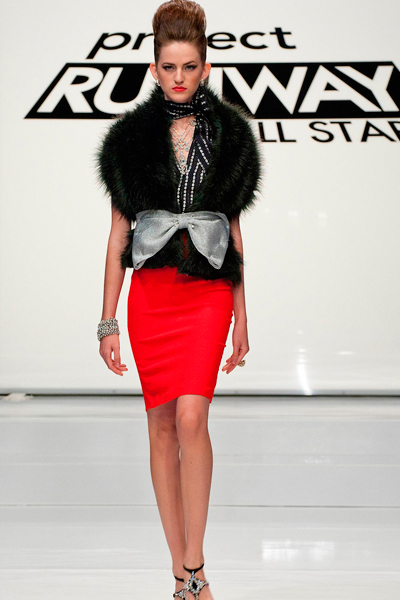 Jerell: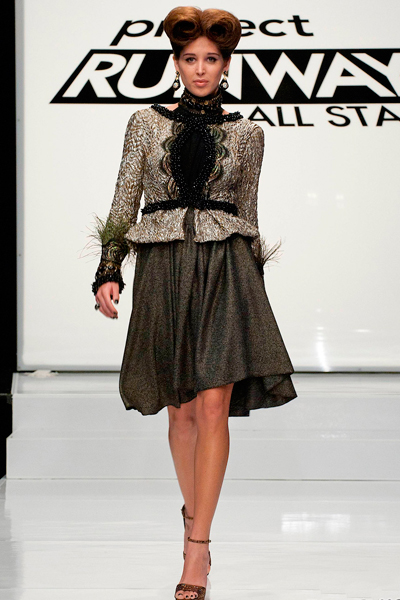 Kenley: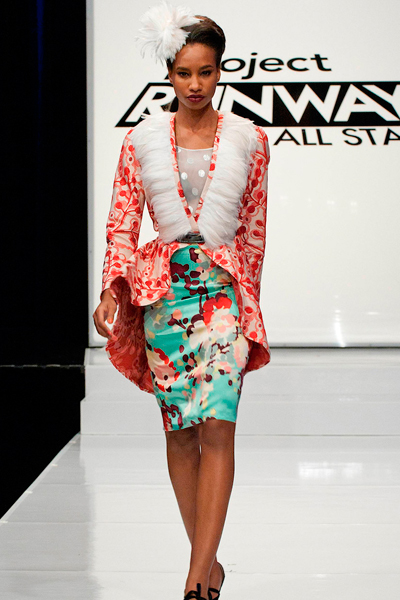 Michael: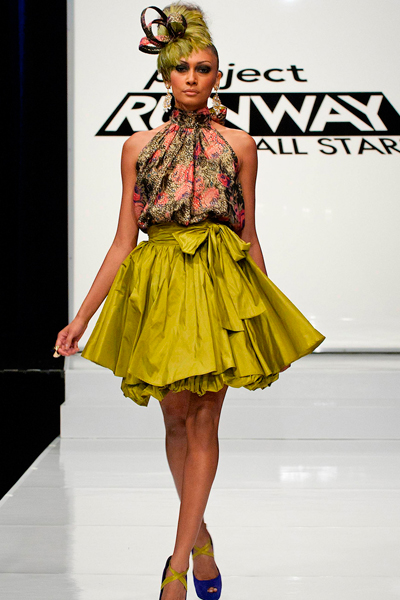 Mila: 
Mondo: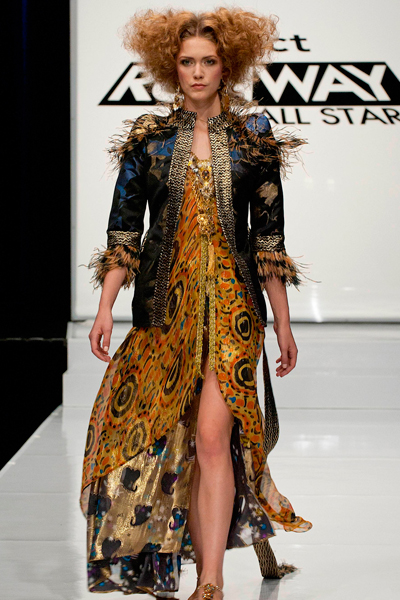 The All Stars (* = eliminated)
Anthony Williams*
April Johnston*
Austin Scarlett
Elisa Jimenez*
Gordana Gehlhausen*
Jerell Scott
Kara Janx*
Kenley Collins
Michael Costello
Mila Hermanovski
Mondo Guerra
Rami Kashou*
Sweet P*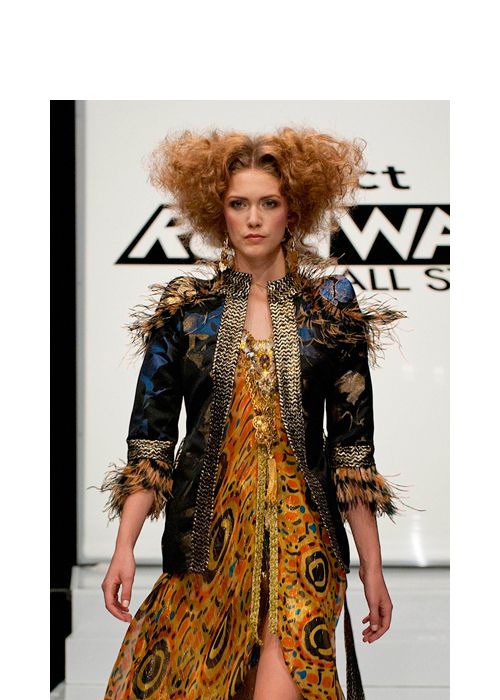 Mondo wins this week after a disappointing runway show last challenge.
Austin was a close second.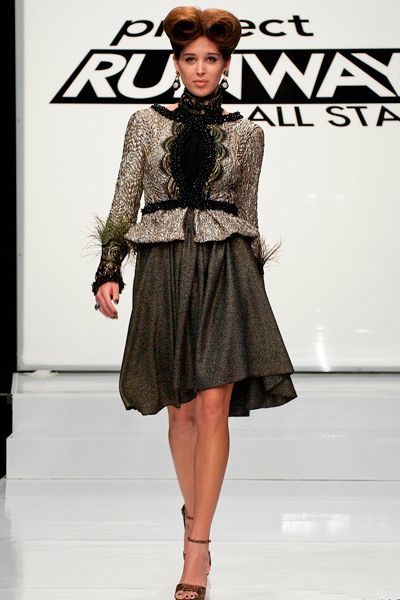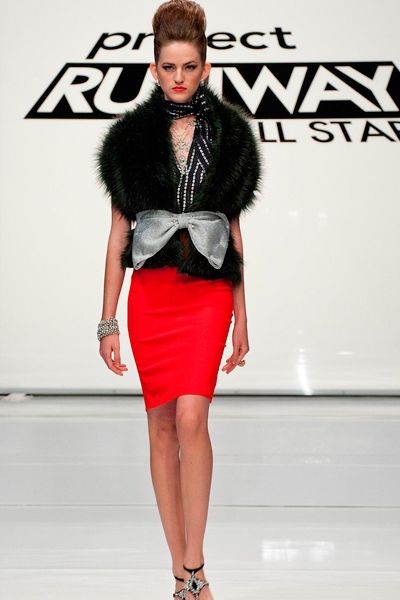 The judges praised Kara's improvement, but the construction was just not there.